Wall Lamps & Sconces
Also very common, sconces are available in many materials (glass, wood, ceramic, metal, etc.), shapes and sizes. The advantage of these lights is that you can install in any room of the house. They are generally used with a central lighting but you can also find no other lighting in the hallways or stairs. The lights provide dim and warm atmospheres.
Easy way to recycle your old construction helmet ! Transform it into an original wall light! Source: Recyclart.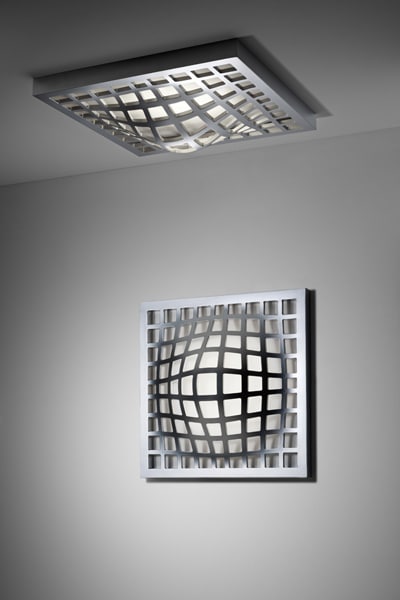 Italian Design Wall Sconces, Italian Design by Fabbian.
This lamp was created by The Play Coalition, a group of designer with slightly offset production. Nice for children rooms. More night lights here