Handcrafted from locally sourced Napa wine barrel rings in the heart of California wine country, our exquisite lighting collection will showcase your home or business with a rustic elegance unique to California wine culture. Available in a wide variety of designs and customizable options, our extensive collection is sure to be the most functional piece of art you own!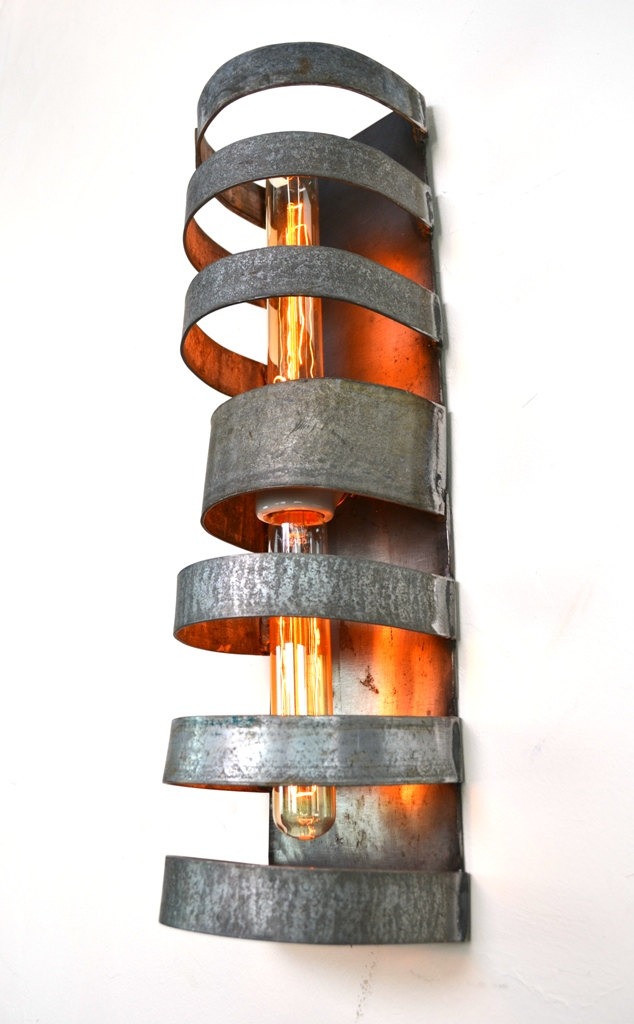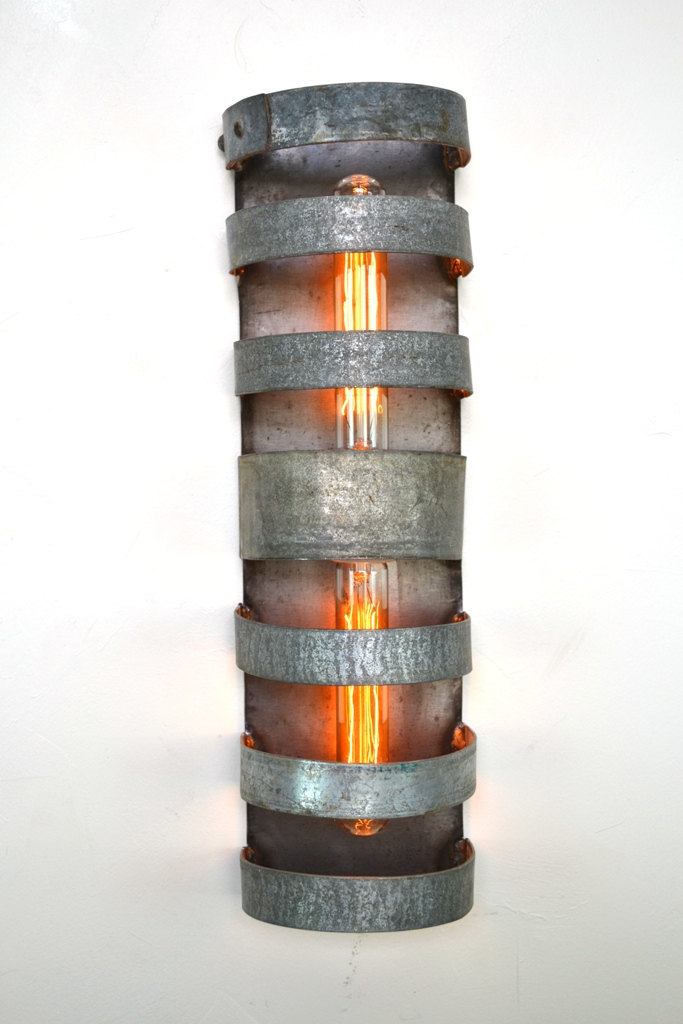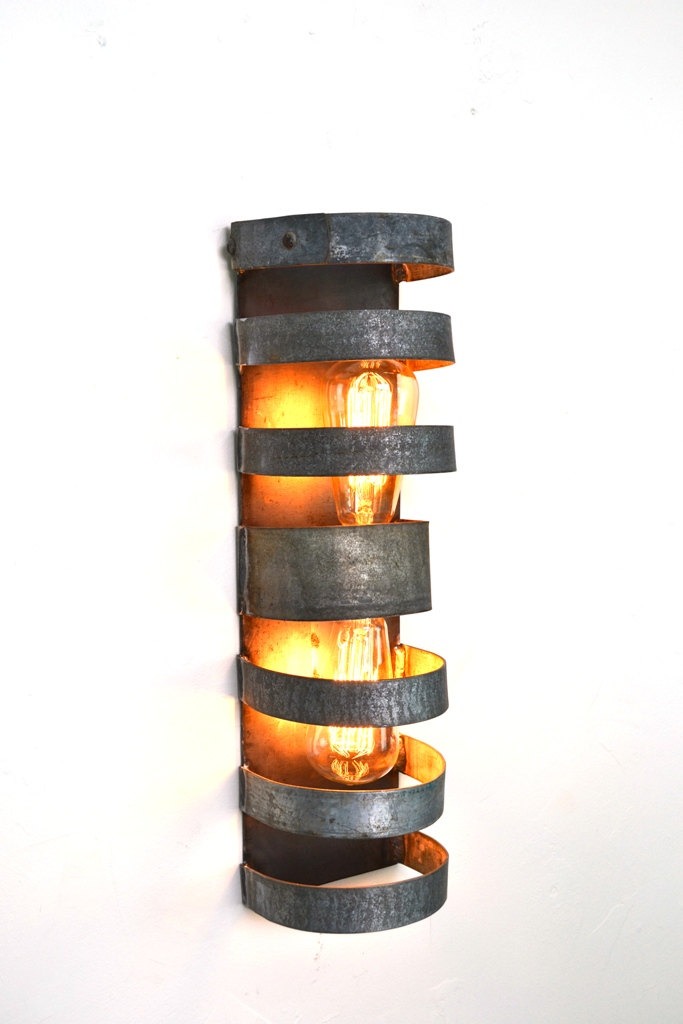 Modern and chic yet wonderfully rustic. Completely made from recycled materials and stylishly sexy. Each one is handmade to order.
We bend the retired Napa wine barrel rings by hand and carefully weld them to a piece of recycled steel that makes a rounded "box" that lets tons of light through and makes a fabulous design statement. Its rugged simplicity looks great with the bulb on or off.
The back plate is 100% recycled steel and has a metal UL plate on the back for the electrical box connection and small front screws for attachment giving the effect that it's floating on the wall — truly delightful! Can be mounted vertically or horizontally.