Keep your old wine bottles and use them to block candles from drafts instead. All you need is a few minutes and some glass-cutting tools… Or simply buy them!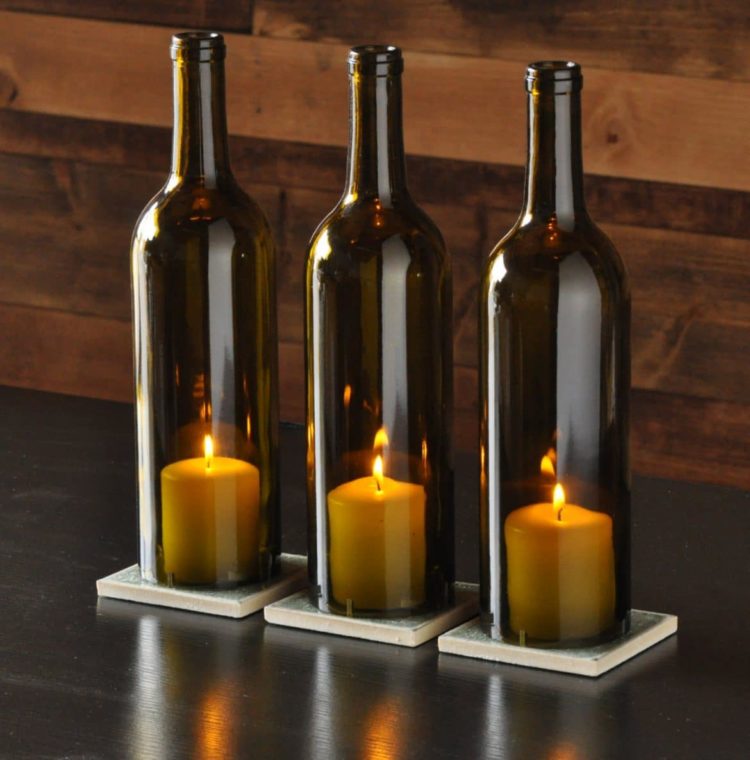 To create this decorative project for a table centerpiece or garden display, you have to cut the wine bottle cleanly. To do this, you can have a look to this tutorial or check the way just below with a little lesson in physics. The idea: Split the glass along a carefully placed fault line using thermal shock.
While making wine bottle candle holder, the main challenge is to cut the bottle from bottom, which can be easily done by the following way
– Wrap a cotton string around the bottle 5-6 times then tie and cut the loose end.
– Soak this string in the nail polish remover for a while.
– Again tie this nail polish remover soaked string around the glass bottle where you want to cut it.
– Burn this string evenly while tied around the bottle.
– As the fire begins to burn out, plunge the end of the bottle into the cold water. The end will break off cleanly.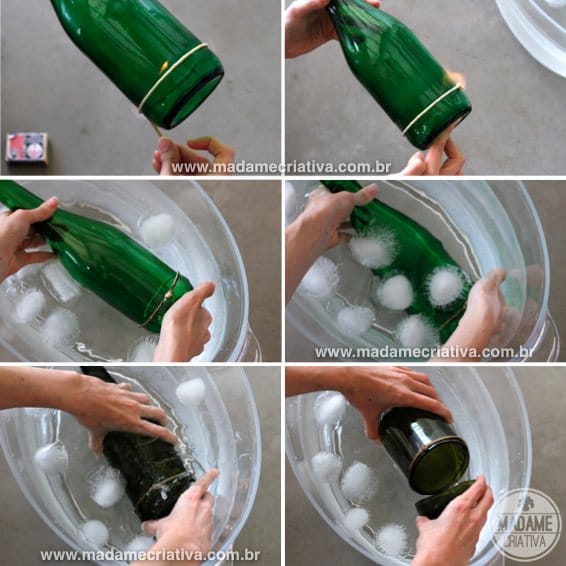 You will find candles quite everywhere, here a selection of best sellers:
#
Preview
Product
Rating
Price
1
Yankee Candle Studio Medium Candle, Vanilla Crème Brûlée, 10 oz

1,057 Reviews

$16.00

$12.98

Discover
2
6 Pack Candles for Home Scented Aromatherapy Candles Gifts Set for Women Soy Wax Long Lasting...

2,553 Reviews

$24.99

$19.89

Discover
3
Chesapeake Bay Candle Scented Candle, Serenity + Calm (Lavender Thyme), Medium Jar, Home Décor

53,515 Reviews

$14.99

$13.99

Discover
4
4 Pack Candles for Home Scented, Lavender Candles Set, Aromatherapy Jar Candles for Home, 28 oz...

2,260 Reviews

$24.99

$19.19

Discover
5
Yankee Candle Red Apple Wreath Scented, Classic 22oz Large Jar Single Wick Candle, Over 110 Hours...

58,754 Reviews

$30.99

$15.49

Discover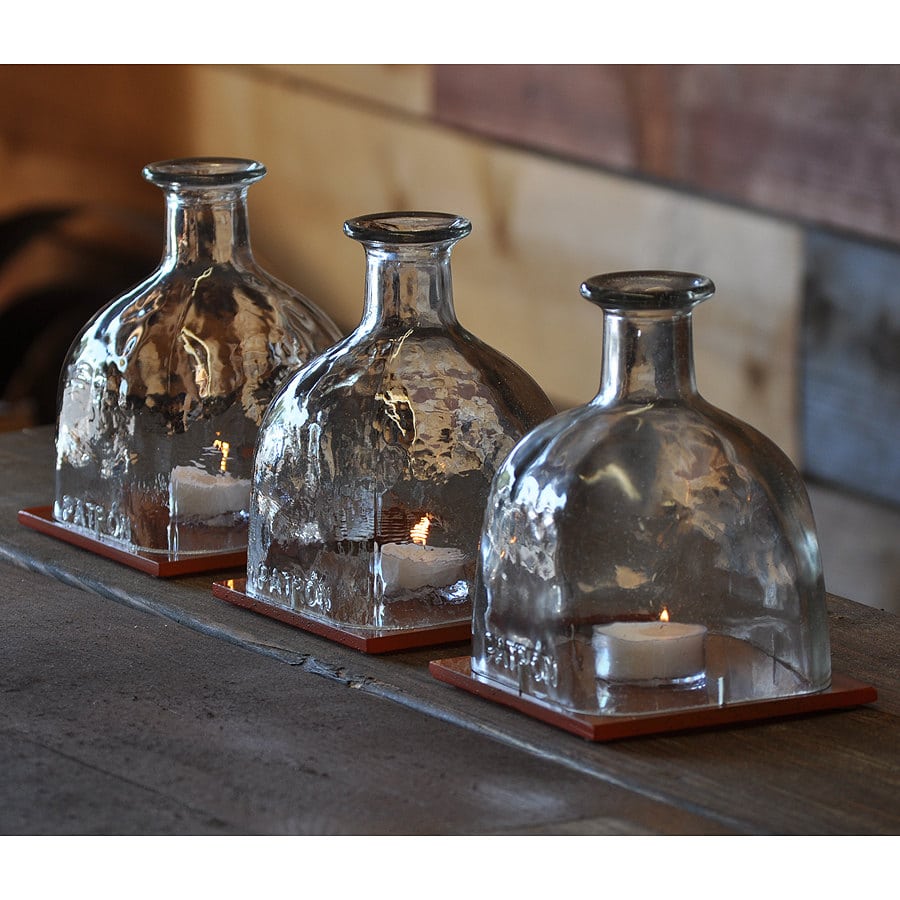 Check others post on Christmas lights:
Last update on 2022-05-30 / Images from Amazon API