Elk Antler Four Light Sconce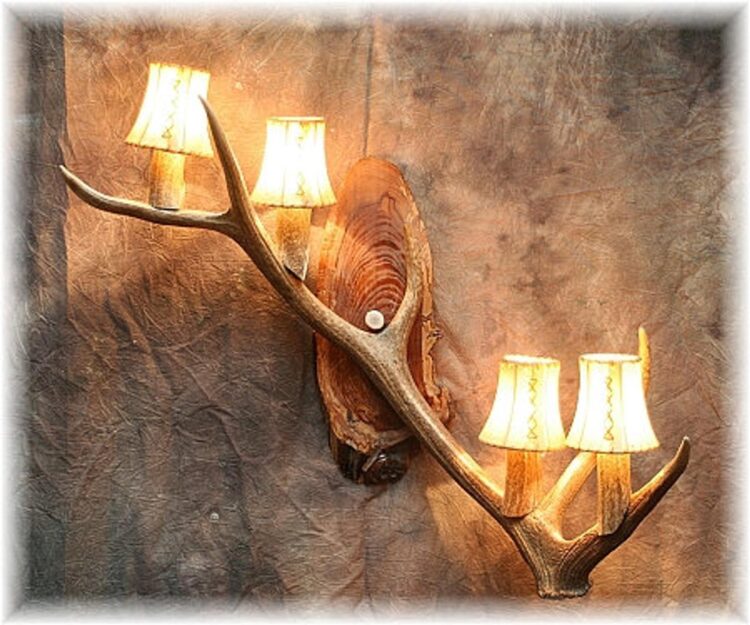 Elk Antler Wall Sconce with four lights. The wiring is hidden inside the antlers. Any screw holes are sealed and blended with real antler socket covers. Measures approx 30-36″ tall by 24-30″ wide.
Buy Now
Solar Metal LED Christmas Tree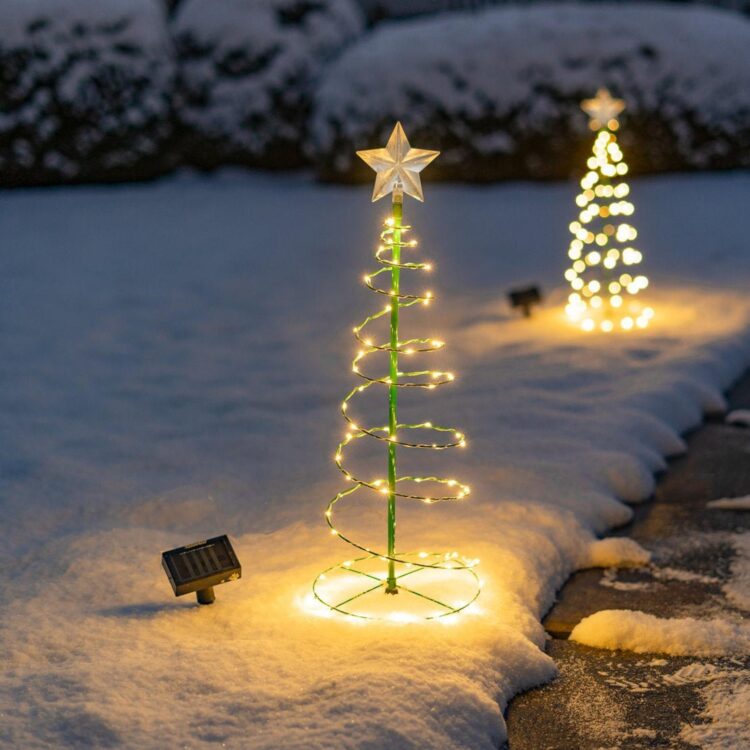 Make your yard a winter wonderland with this solar Christmas tree light. This one of a kind, solar-powered, pre-lit tree is the perfect addition to your holiday decor. Featuring a weather-resistant, durable spiral frame with 70 bright LED lights in either warm white or multi-color and a glow-in-the-dark star topper.
This solar Christmas tree light decoration will turn on automatically each night for up to 10 hours and off during the day to charge. With no wires, batteries, or timers required, the setup is quick and easy. Enjoy your holiday the eco-friendly way.
Buy Now
LED Window Curtain Lights
Perfect decoration: WATERPROOF(IP44) Perfect for indoor and outdoor decorations. Christmas, the party, Valentine's Day, wedding, home, window, bathroom, festival, Holiday, shows, restaurant, hotel, commercial building, shopping center, etc.
Buy Now
Woodland Winter Christmas Decoration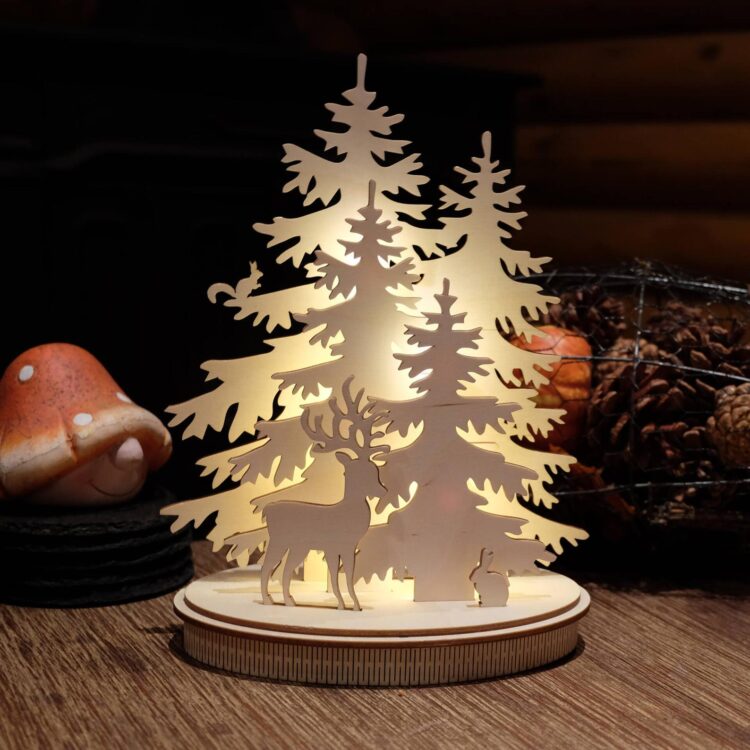 This magical woodland winter scene and its woodland creatures makes for a wonderful winter and Christmas decoration or Christmas gift. The led lights are battery operated so it can be placed anywhere in your house.
Handmade using Birch wood, each part sanded by hand and assembled. Equipped with led lightning for a warm effect. When all the lights are on this woodland scene will surely set the mood for Christmas.
Buy Now
Decorative wood heart With LED lighting
Lovingly designed heart with many individual woods – so every heart is an absolute unique
The edge was made of coniferous wood, in the middle many individual pine woods were introduced. As a highlight, 10-fold LED lighting was integrated with this heart.
Thus, the heart is a real eye-catcher not only during the day but also in the dark and provides an atmospheric atmosphere.
With a 5 cm long stand at the back, the heart can be placed in any place.
Buy Now
Gift for Christmas Ornaments Lamp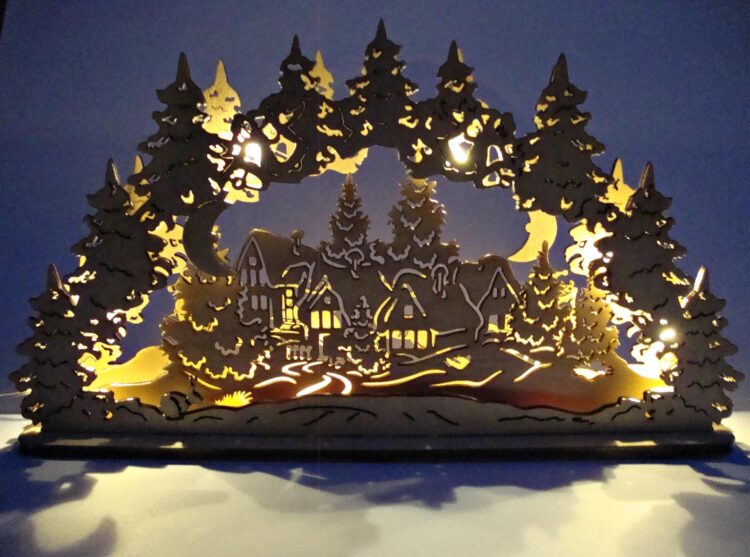 Gift for Christmas Ornaments Lamp Schwibbogen Christmas Decor
This is a traditional German Christmas decoration.
Window decoration, out laser cut.
Natural plywood
-100% handmade
-Dimensions:
2,2″/6.6″/11.7″
Buy Now
Christmas String Lights Fairy Lights Pine Cone Berries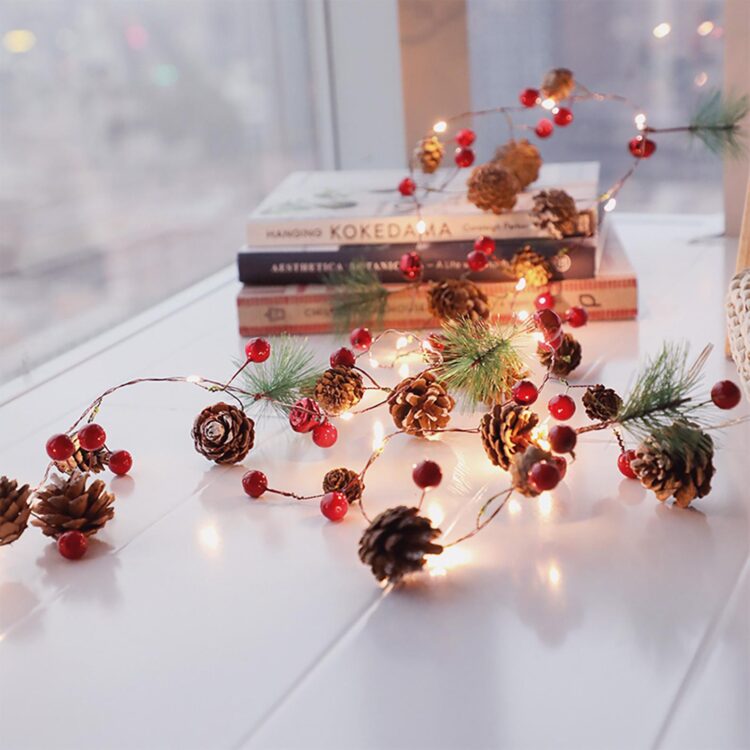 The 6 FT string lights have perfect color matching, with two various design decorations to choose from: either with pinecones, pine needles, berries bells, LED lights, or pinecone, pine needles, and mushroom. Whichever you choose it will be a perfect holiday decoration for your home, room, or office.
Buy Now
Beautiful Snowflake Led Light Curtain
100% Brand New and High Quality LED Ice Bar Light
96 Lights 3.5 meters long(drooping 16)
LED String lights pendant,each pendant with a snowflake.
Five lighting colors, Warm White, White, Multicolor, Blue, Purple.
With 8 different modes: Combination, Waves, Sequential, Slo-glo, Chasing/Flash, Slow Fade, Twinkle/Flash, Steady On.You can use it anywhere you want in any mode.
Waterproof level: IP44, which allows you to use the lights both indoor and outdoor.(The plug is non-waterproof)
Buy Now
Bottle Mood Lighting Accent Lights
Bottle mood lighting / accent lights perfect for any room – bedroom, bathroom, living room, man cave, game room. Nice soft light. These bottles add a little flavor to each room. LED string lights, and batteries included.
Buy Now
Tree with tree slices and many details wooden decoration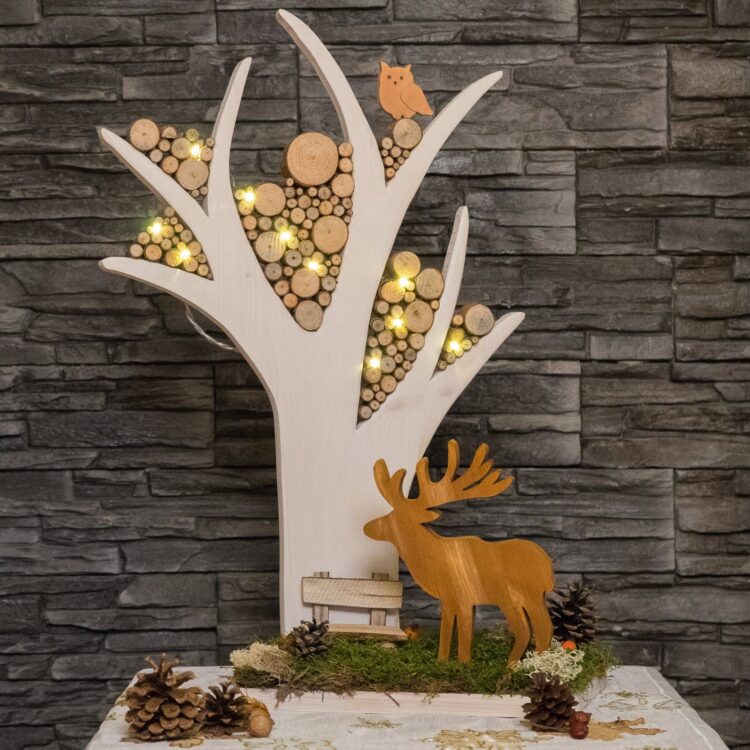 Get a piece of nature in your apartment. Elaborately designed tree with many small wooden discs. Each tree is an absolute one-of-a-kind.
A small bench, the moose, the owl, and many more details make the tree a real eye-catcher. All elements have been handmade and lovingly colored with food-genuine color.
The tree is rounded off with lovingly designed decoration made of pure natural materials. Everything is fixed – so nothing can fall over or get lost.
Buy Now
Pink Flamingo solar lights outdoor for Patio Lawn Backyard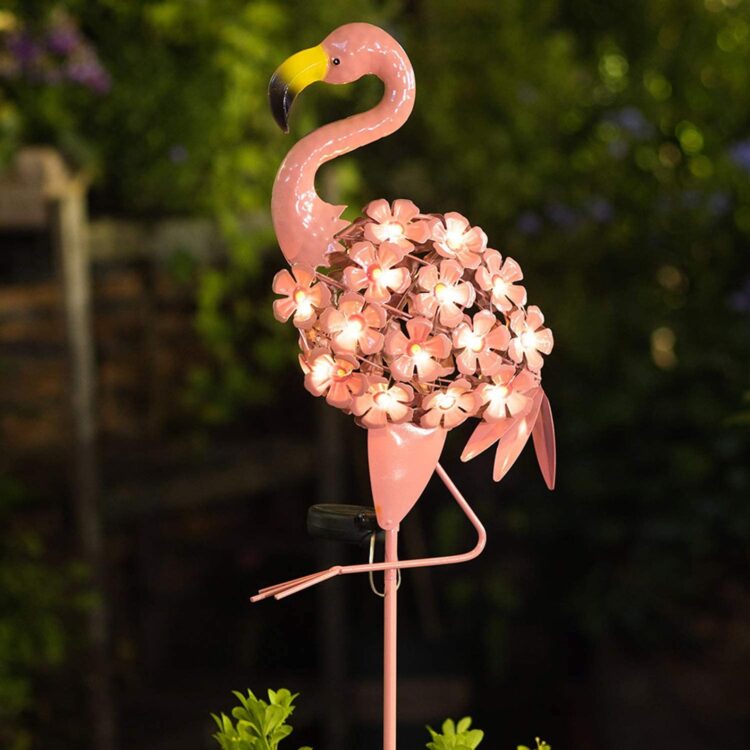 Made of durable stainless steel.Great for decorating your pathway, garden, lawn, or courtyard.
This solar-powered garden light charges during the day (ensure the switch is in "ON" position) and turns on automatically at night for up to 6 hours when fully charged.
Buy Now
3D Night Lamp, Reading LED Lamp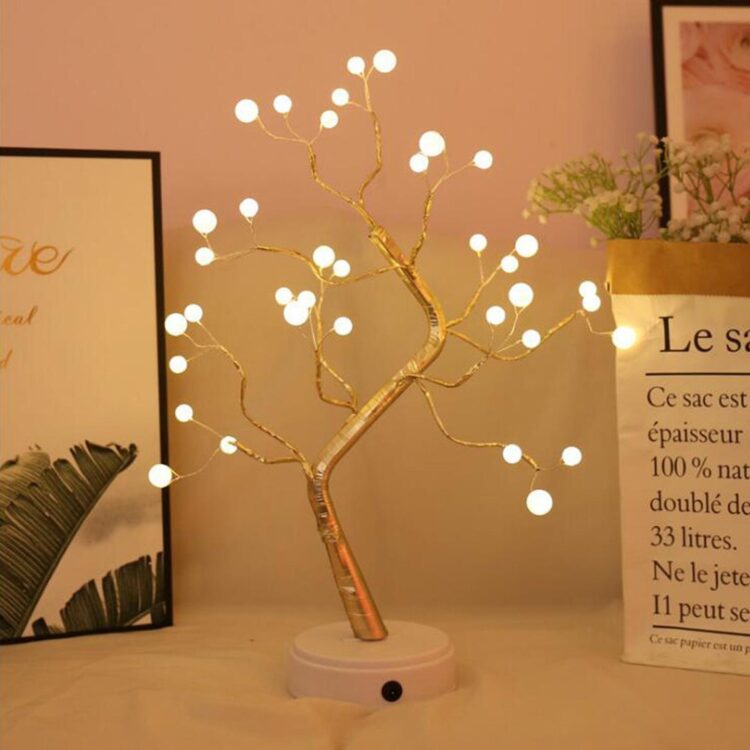 ★Can be powered via USB or 3 batteries
★Sturdy base to ensure it won't tip over.
A perfect little gift for birthdays, holiday season, or special occasions.
Buy Now
Check others post on Christmas lights: