Wood is maybe the most used material in home decor designing, but it could be expensive… So why not use a recycled wood pallet to create your own trendy lamp! Here you will find 10 of the best inventive ideas to recycle wood pallets into lamps, take some inspiration…
Wood Pallet Lamp as Ceiling Lights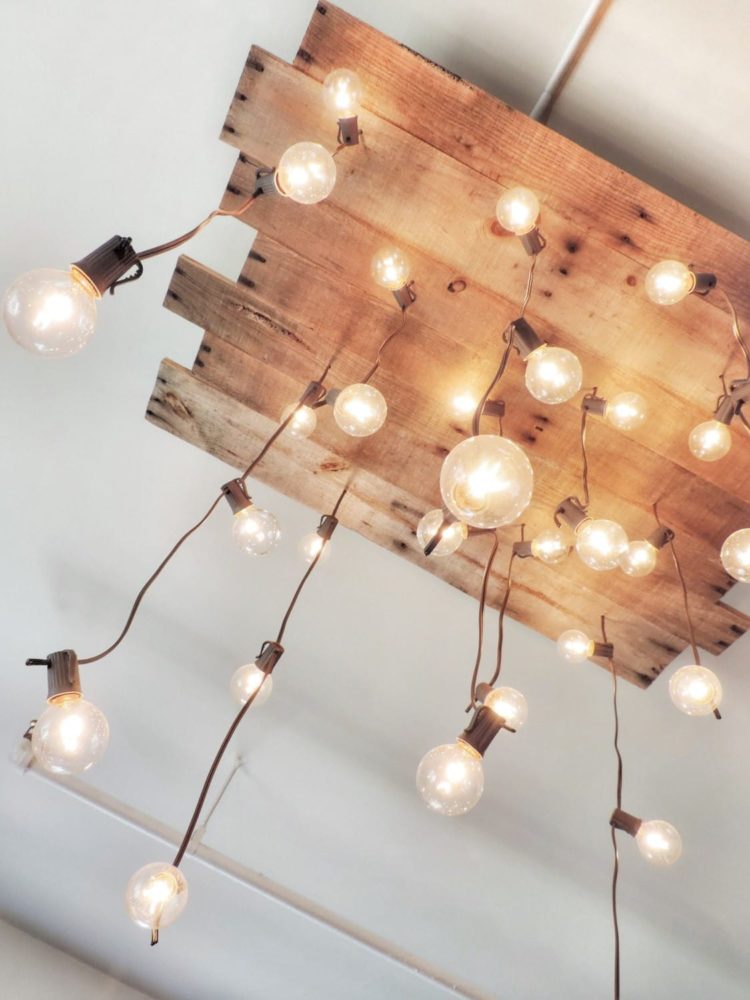 Maybe the easiest modern farmhouse lighting to do… Almost one pallet is needed and all electrical components could be found on Amazon or Ebay.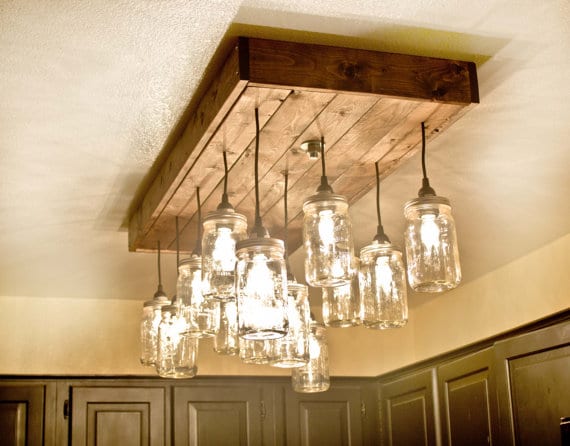 Mason Jar Wood Chandelier Idlights
Quite the same chandelier as before but with Mason Jar, wood structure is harder to achieve, but it's worth it! Perfect for a kitchen…
Kilter Pendant with Wood Pallet
Simple, minimal and nice design for this wood oak pallet pendant light. On the example they used great oak hardwood from disused shipping pallets, we let you the responsibility to find the electrical components that will offer the best light for your home interior.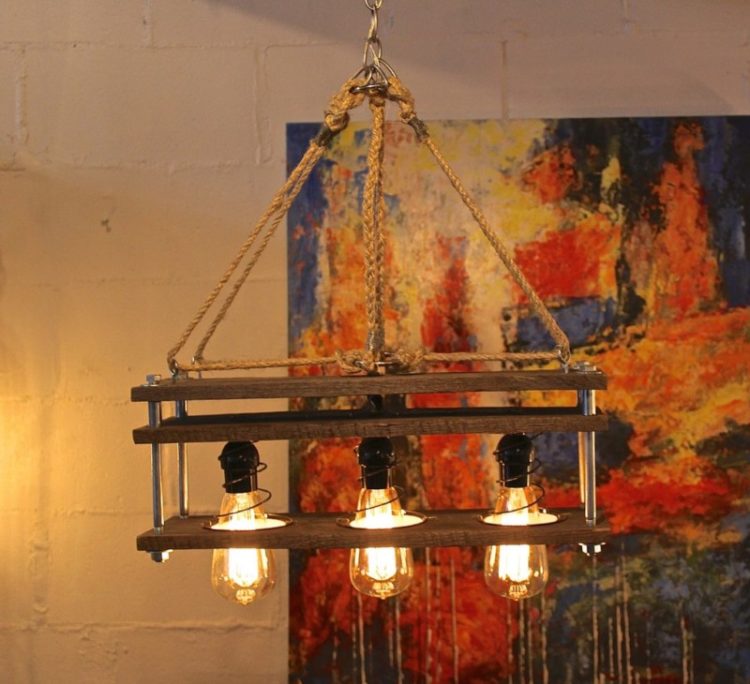 For this pallet project, you will need metallic parts and old ropes, they have chosen Edison bulbs but any electrical lamp could fit in this fixture. You will need good skills in DIY to realize it but this modern farmhouse lighting is ideal to give a rustic touch to your interior…
Wood Pallet Floor Lamps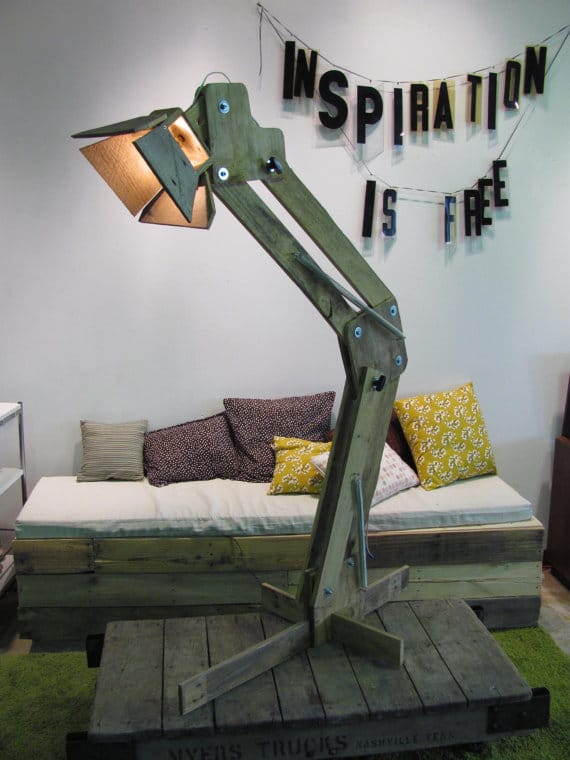 Only if you have some space in your living room… This 6 feet tall standing floor lamp made from recycled pallets can be arranged in a variety of positions, they add springs to assist in movement and has locking knobs for securing the desired position. Fully adjustable, it creates an interesting appearance to any interior space.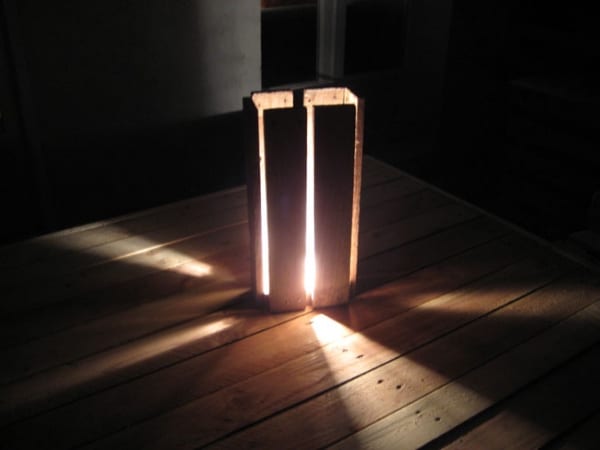 Really easy to do, only one pallet and basic electrical parts are needed… Shadows created by this lamp gives a soothing atmosphere and will be perfect in your room or accompany your reading session in the living room!
Wood Pallet Wall Lamps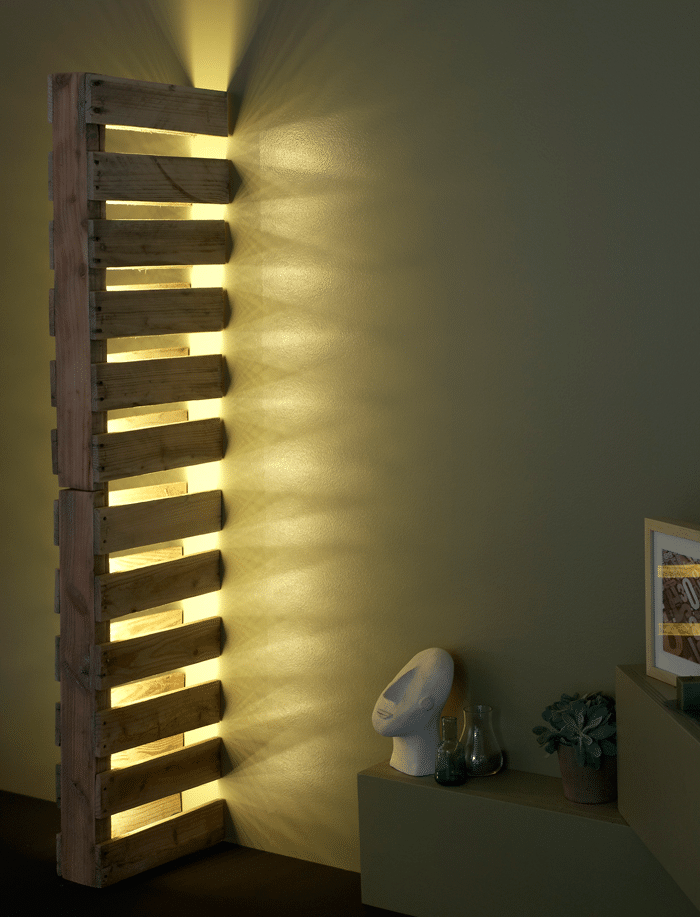 Just one of our favorite and simple idea! Just cut a pallet in two juxtaposed halves and add lighting system.Beautiful and creative, Superb!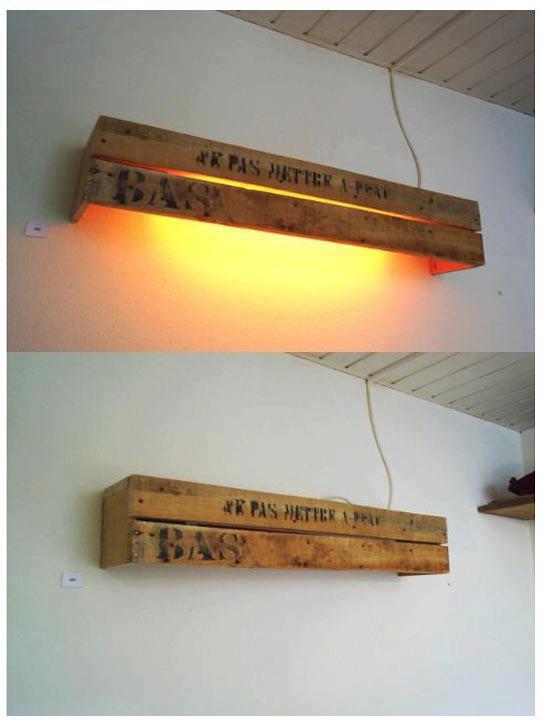 Rustic Wall Lamp
You see, almost the same light as before, but the other way :) Always so simple: live edge wood slabs and lanterns, writing on the wood gives a rustic appearance to the lamp.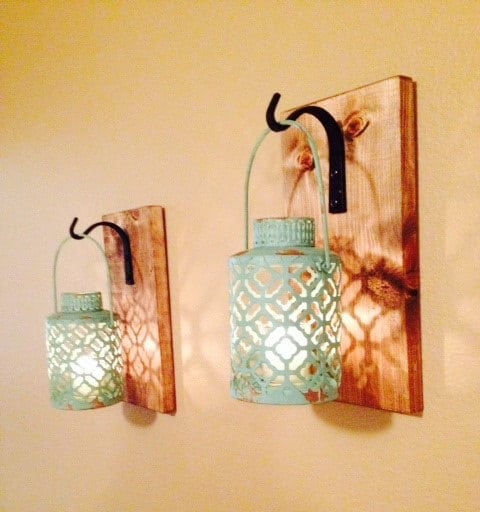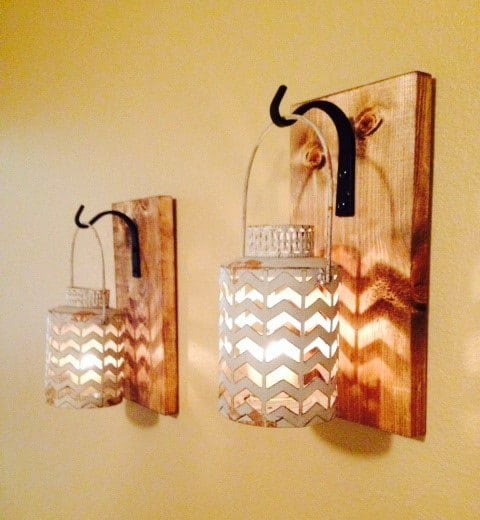 Set of two rustic gray lanterns which are hanging from black wrought iron hooks. The boards are shown stained in a special walnut color. Pallet wood is just a part of materials needed here…
Wood Pallet Desk Lamp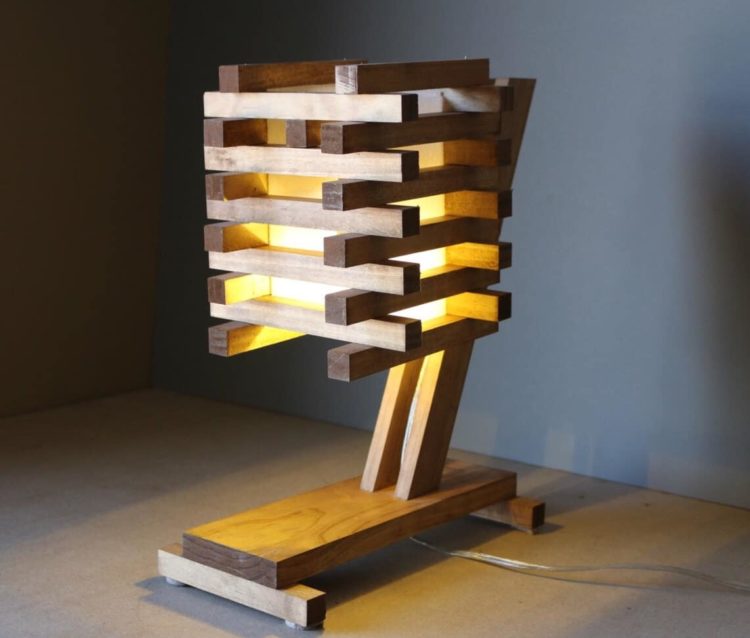 Wood Desk Lamp
One of our favorite pieces and among the nicest wood lamps. You will have to cut a pallet into small parts, it's probably this will take you more time…Use it as a desk lamp, a bedside lamp, a table lamp, a sconce, lantern…use it whatever way you think works. That's the beauty of this lamp, it has versatility.
Ready to build your own pallet lamp? Check out where to get free pallets before starting your project!