1 - Functional Art Steampunk Desk Lamp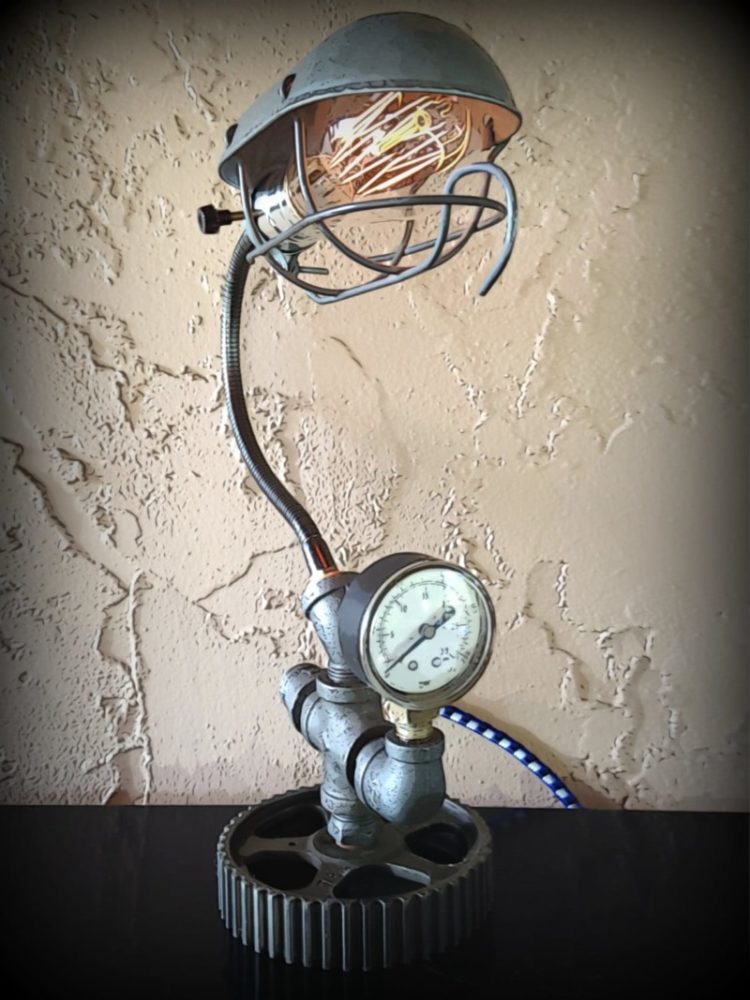 If you are looking for a unique, impossible to duplicate piece of functional art, then look no further! This light will be perfect for your desk, end table, home office, or wherever you'd like to place it.
2 - Pet Mason Jar Industrial Desk Lamp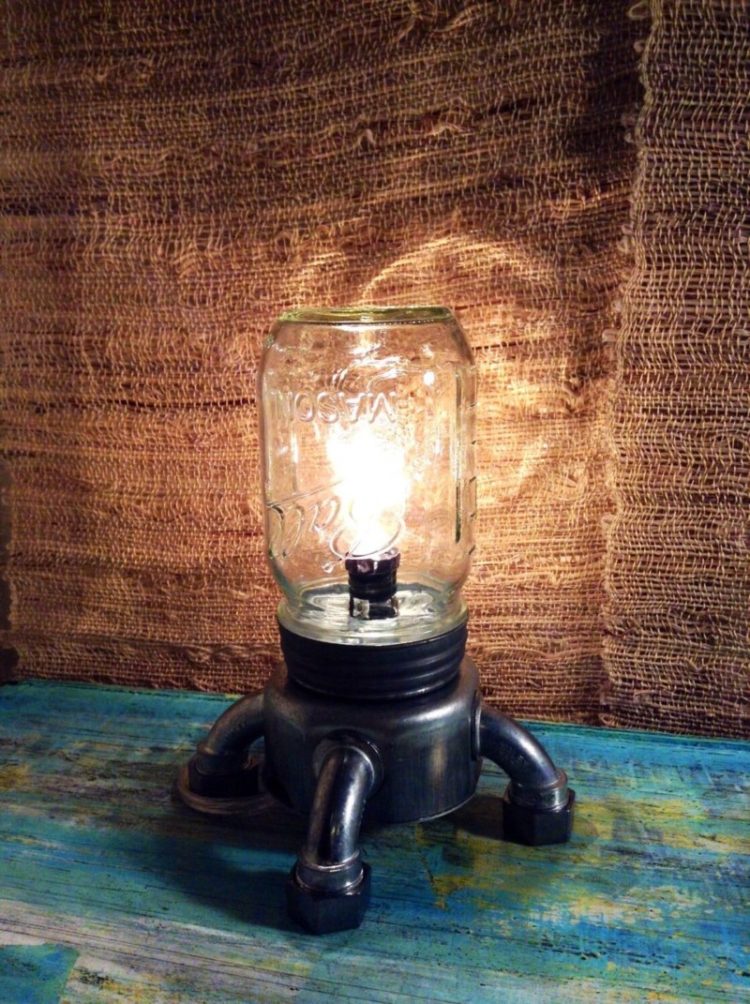 And here it is.. " Pet Mason" The oh so popular Mason Jar light - MillerLights Original. This cute little Mason Jar Lamp is longing to bring warmth and light to your cozy little home.
3 - Black Roses Steampunk Desk Lamp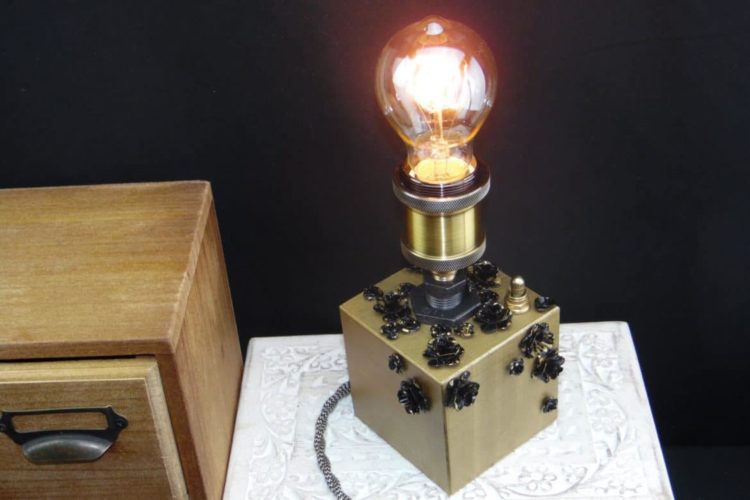 Steampunk style lamp. More info to come...
4 - Steampunk Edison Copper Dome Lamp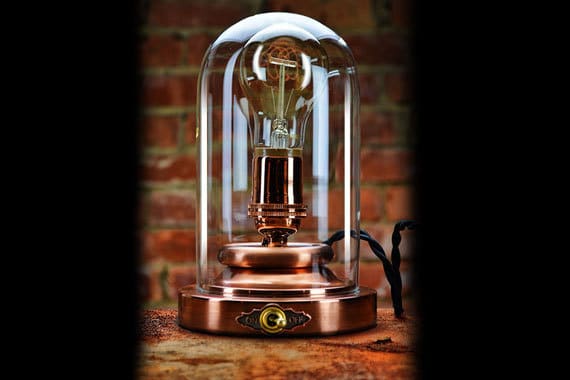 There are times in life when you look at something and all you can do is shake your head in absolute amazement. This is one of those times.
5 - Steampunk Lamp Assemblage Art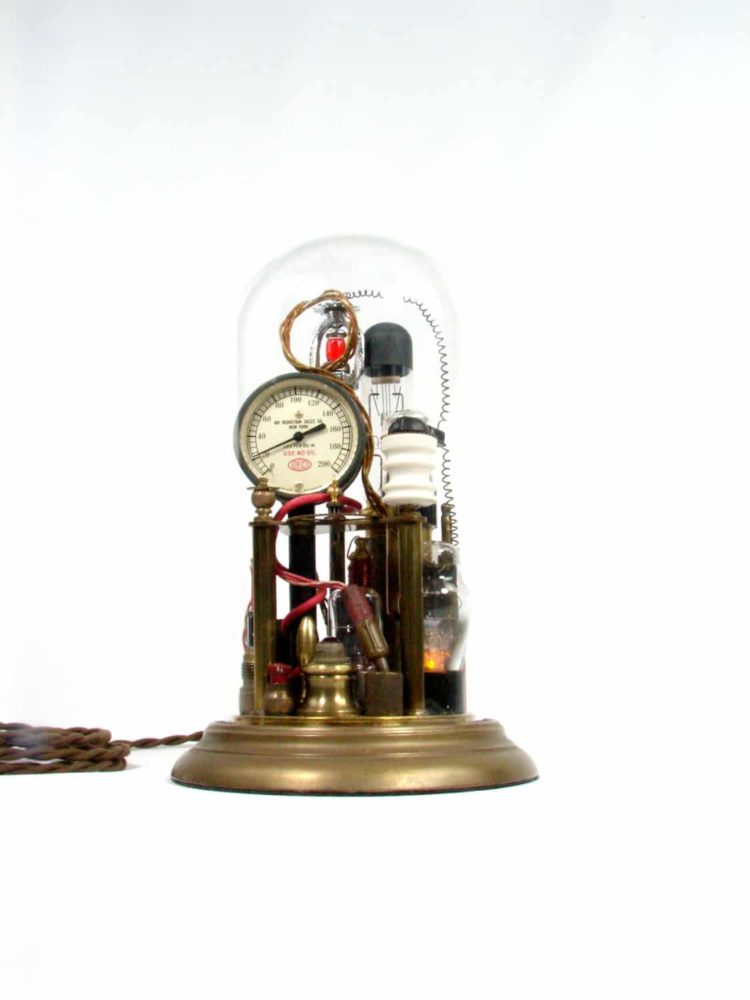 Tubes, hoses, gauges and pipes...under glass! This steampunk inspired creation is the amalgamation of many different found objects from my immense collection of odds and ends. Under this reclaimed glass dome are vintage radio tubes illuminated by LED bulbs and other illuminated curious artifacts. All lights are controlled by a rotary switch mounted in the base outside the glass dome.