1 – Functional Art Steampunk Table Lamp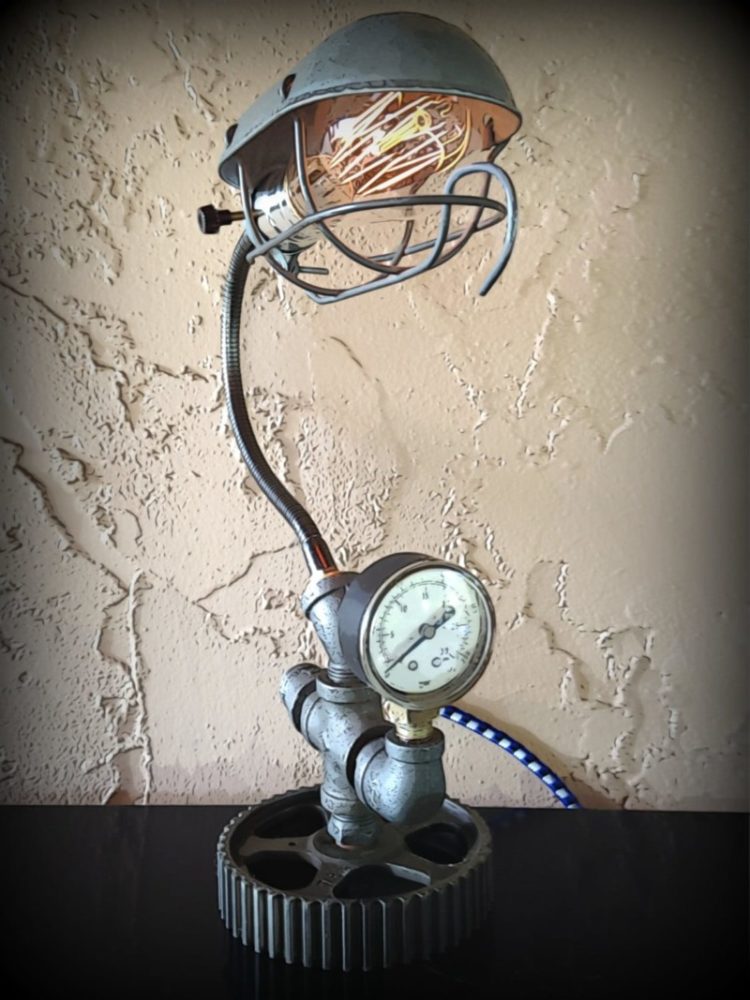 If you are looking for a unique steampunk lamp, impossible to duplicate a piece of functional art, then look no further! This light will be perfect for your desk, end table, home office, or wherever you'd like to place it.
2 – Pet Mason Jar Industrial Steampunk Table Lamp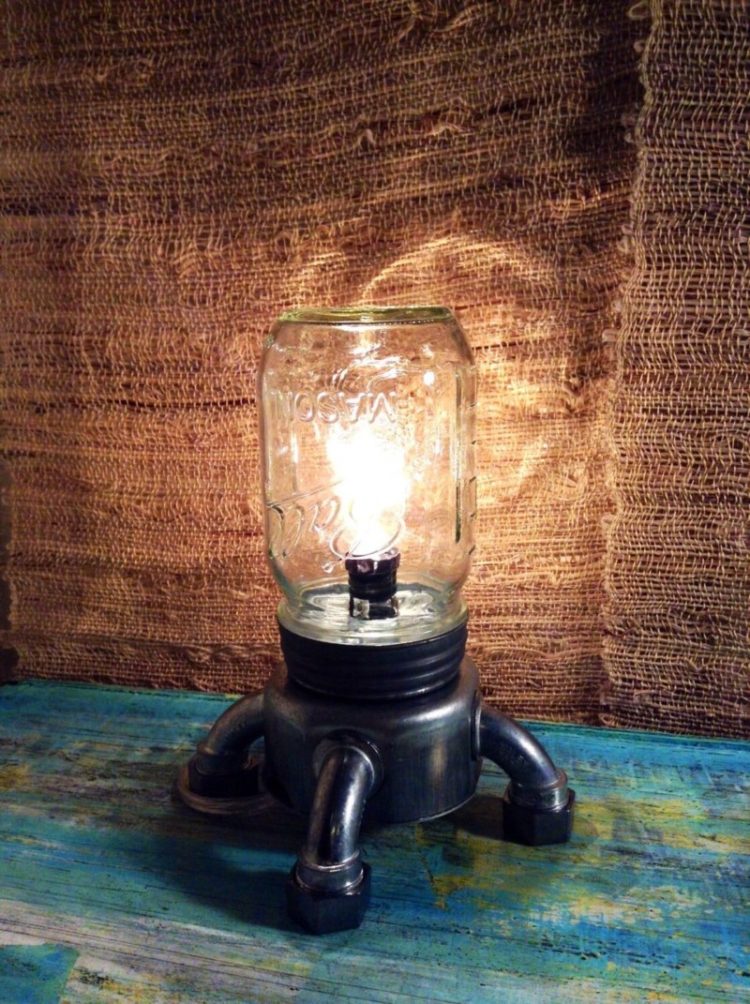 And here it is.. " Pet Mason" The oh so popular Mason Jar light – MillerLights Original. This cute little Mason Jar Lamp is longing to bring warmth and light to your cozy little home.
3 – Black Roses Steampunk Lamp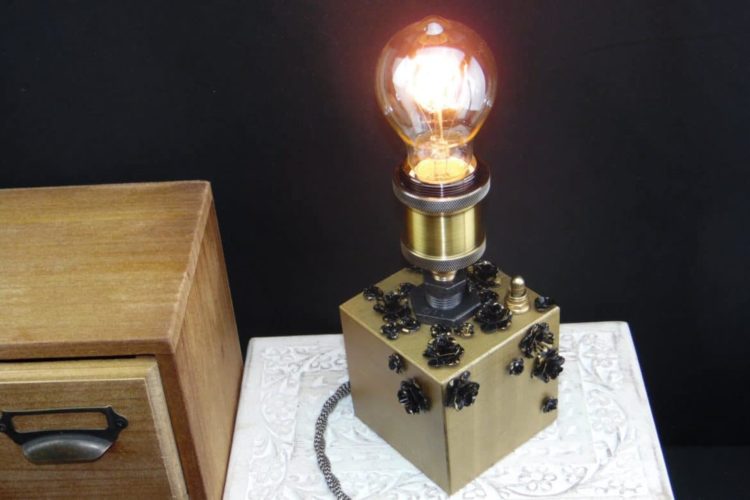 Steampunk style lamp. More info to come…
4 – Steampunk Edison Copper Dome Lamp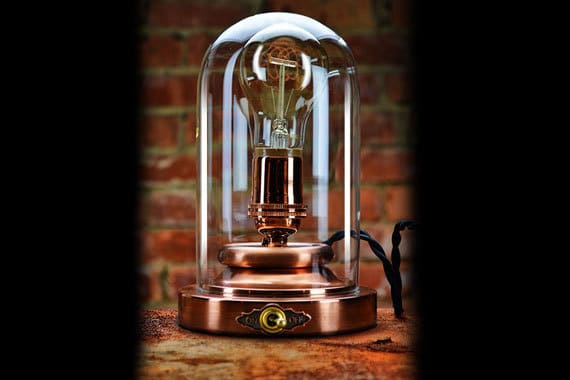 There are times in life when you look at something and all you can do is shake your head in absolute amazement. This is one of those times.
Buy Now
5 – Steampunk Lamp Assemblage Art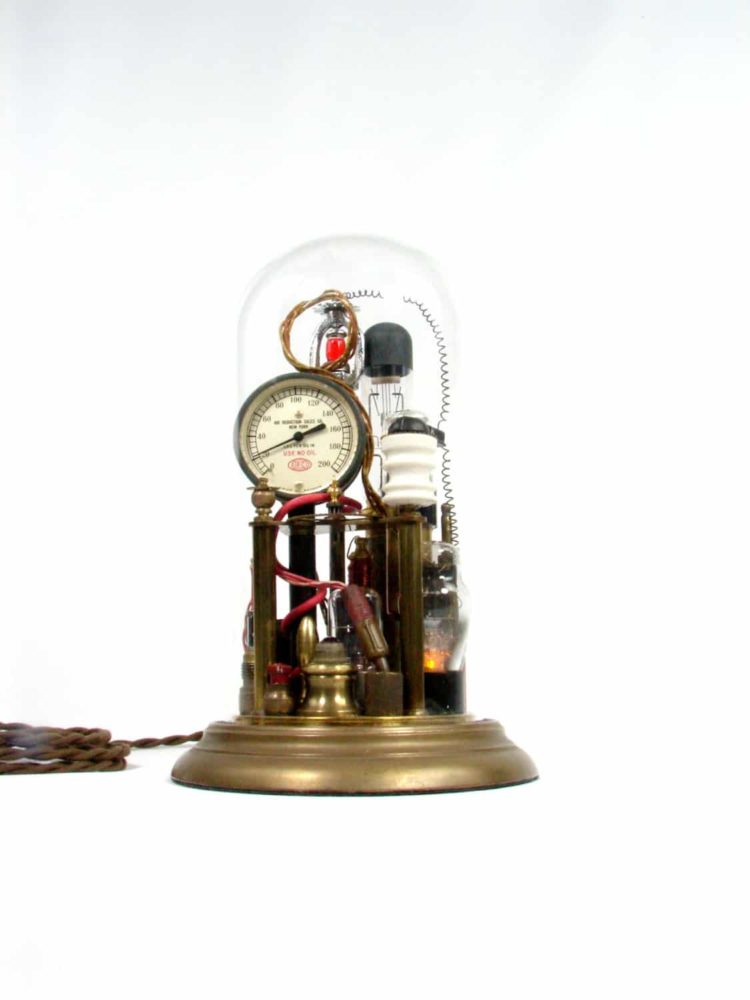 Tubes, hoses, gauges, and pipes…under glass! This steampunk lamp inspired creation is the amalgamation of many different found objects from my immense collection of odds and ends. Under this reclaimed glass dome are vintage radio tubes illuminated by LED bulbs and other illuminated curious artifacts. All lights are controlled by a rotary switch mounted in the base outside the glass dome.
6 – The 'Holystoned' Steampunk Table Lamp
The Holystoned Steampunk Table Lamp captures the industrial antique theme for any setting and brings together what appear to be random pieces into an elegant and fully functional lamp. Our vintage looking light bulbs provide a warm amber glow with a hand-woven filament for an ambiance that sets a welcoming tone for any classic interior.
7 – Industrial Pipe Steampunk Desk Lamp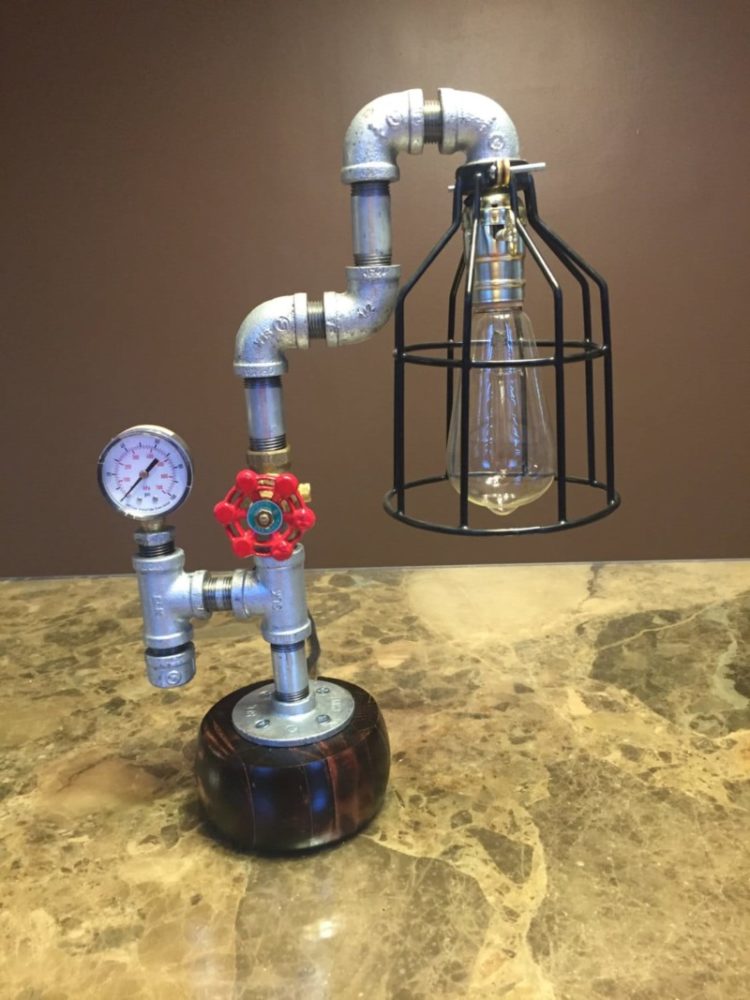 Steampunk industrial pipe lamp. A wonderful addition to any room or office. Comes with a vintage style bulb for beautiful lighting. All lamps are wired by a certified electrician.
8 – Steampunk Airship Desk Lamp with Gears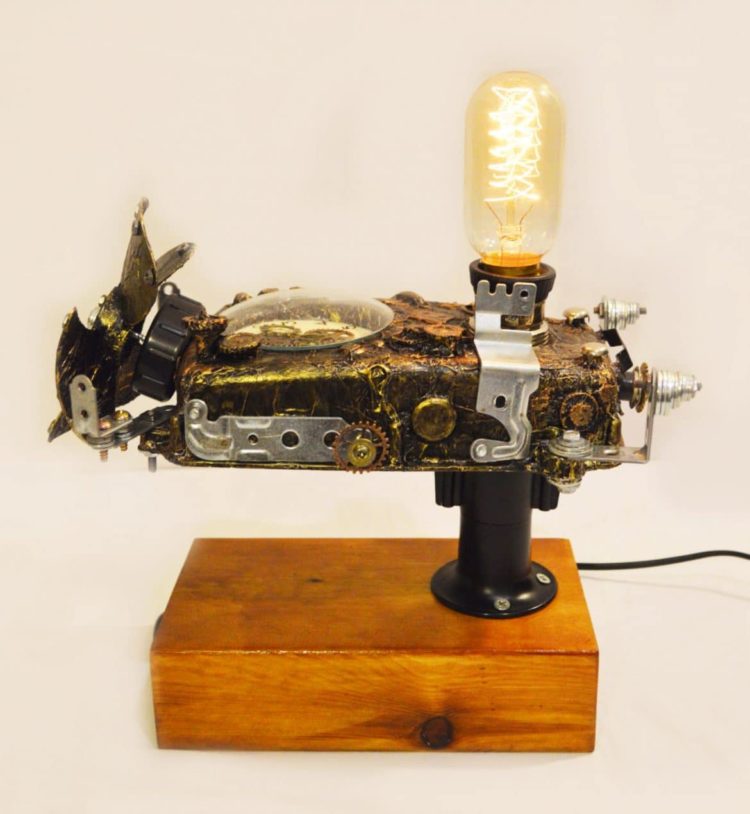 This is an exact copy of a flying airship I saw in one of my travels to the future. I built this, as a memento, to keep the memory of the mysterious world I was lucky to see. I did the trip with the time machine I invented off course! Will post it in the future too!
9 – Steampunk Antique Table Lamp with Industrial Pipe Decor
Wall Art / Light Fixture piece. Made with heavy industrial pipes and vintage Edison light bulbs.
This wall decor is designed to suit industrial and steampunk styled rooms, and the light it creates draws attention and will add an awesome focal point to your space!
10 – Steampunk Clock Lamp Assemblage Art
This steampunk inspired creation is the amalgamation of many different found objects from my immense collection of odds and ends. Incredible lighted "wonder" in a darkened room. I've worked to create the illusion of an "exploded" clock… Steampunk inspired… fun to visually explore.