This is an exciting handmade rectangular wooden light fixture! Ready to be hanged inside a corner of your home. It just needs to be plugged in and switched on.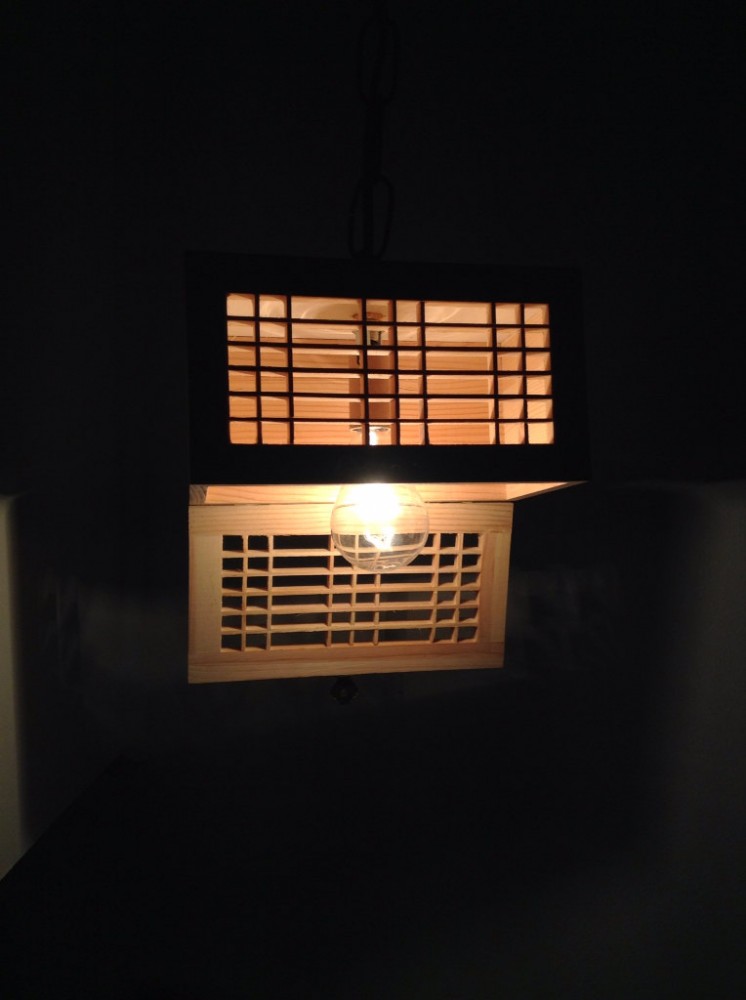 This unique wood light fixture is an upcycled wooden crate box. This repurposed rectangular box light fixture can be placed to a corner and one can see the designs of the box slightly be illuminated on the wall.
This hanging light fixture gives you the feel as if you are in a Japanese spa making one feel very relaxed.
You can now hang this to a corner of your bathroom and feel as if you are in a spa of your own. Do not forget to read our full DIY guide on Custom Lamp Shades