Steampunk Lamp Art Sculpture: Beautiful and interesting details are safely stored under glass. Great details in a lighted space, incredible ambiance in the dark. Tubes, hoses, gauges, and pipes…under glass!
This steampunk inspired creation is the amalgamation of many different found objects from my immense collection of odds and ends. Under this reclaimed glass dome are vintage radio tubes illuminated by LED bulbs and other illuminated curious artifacts.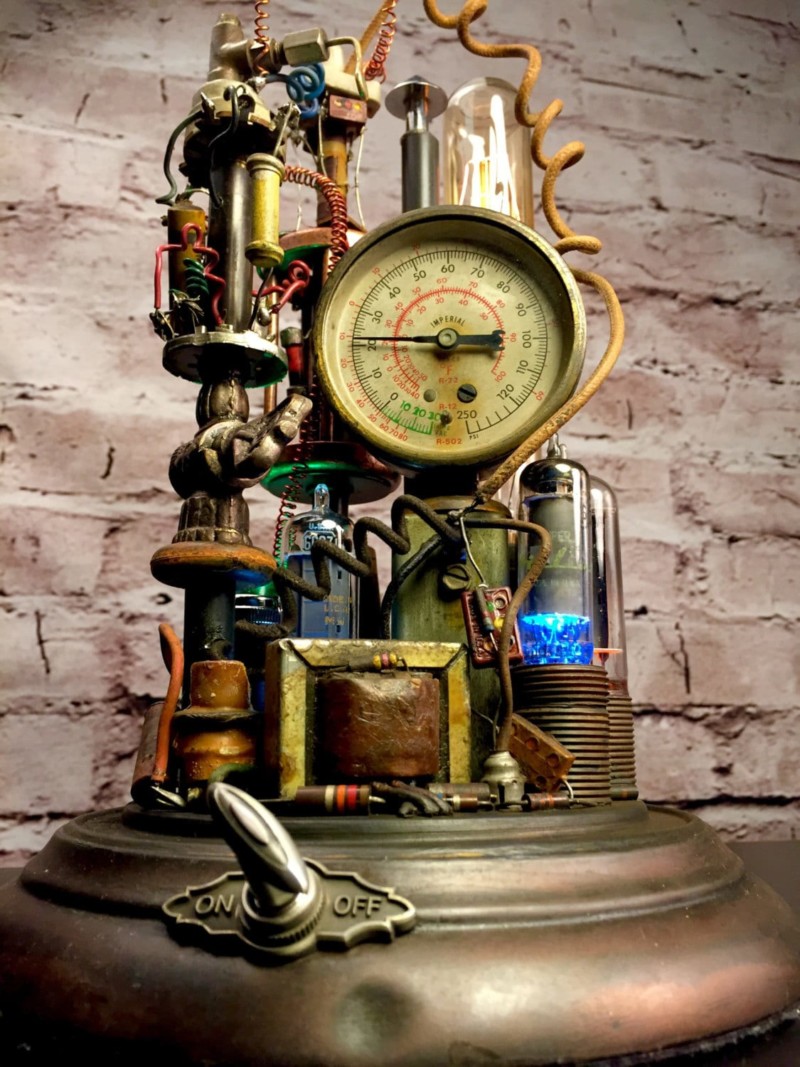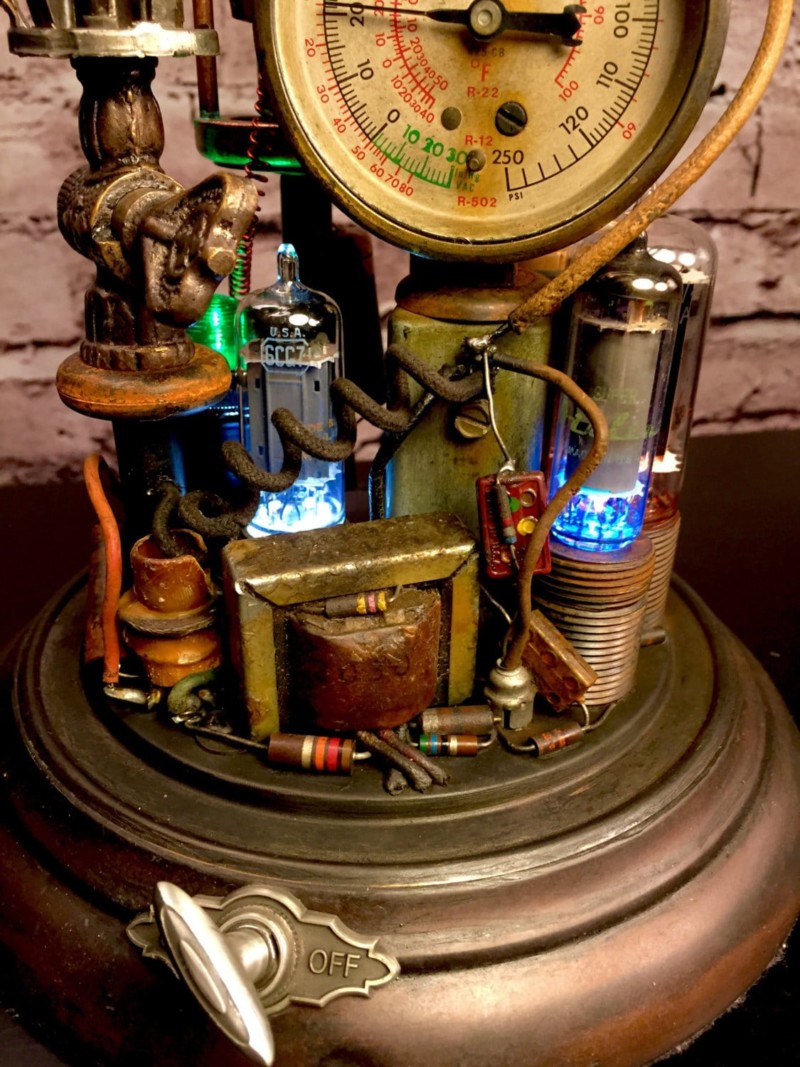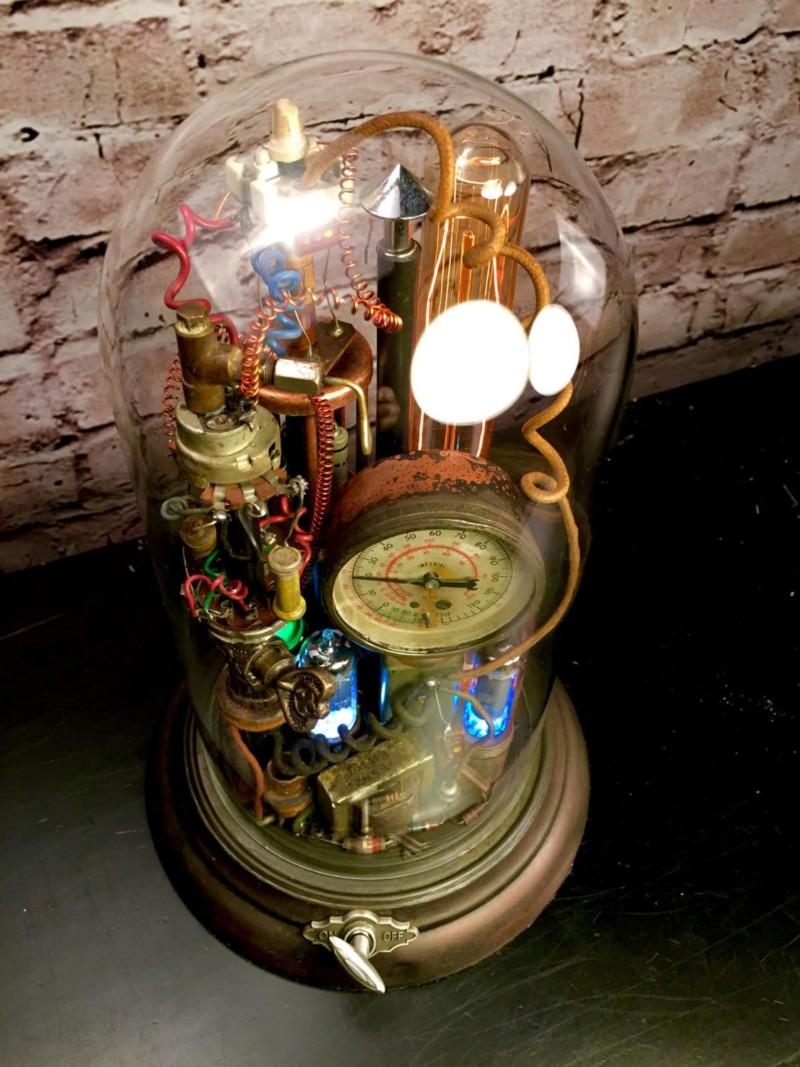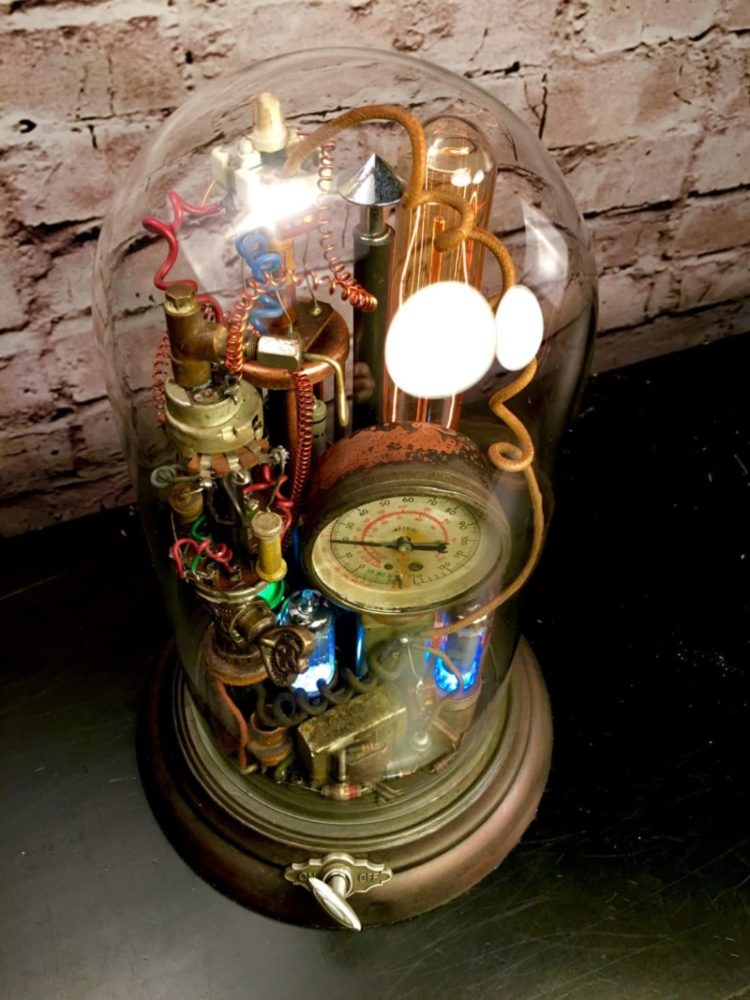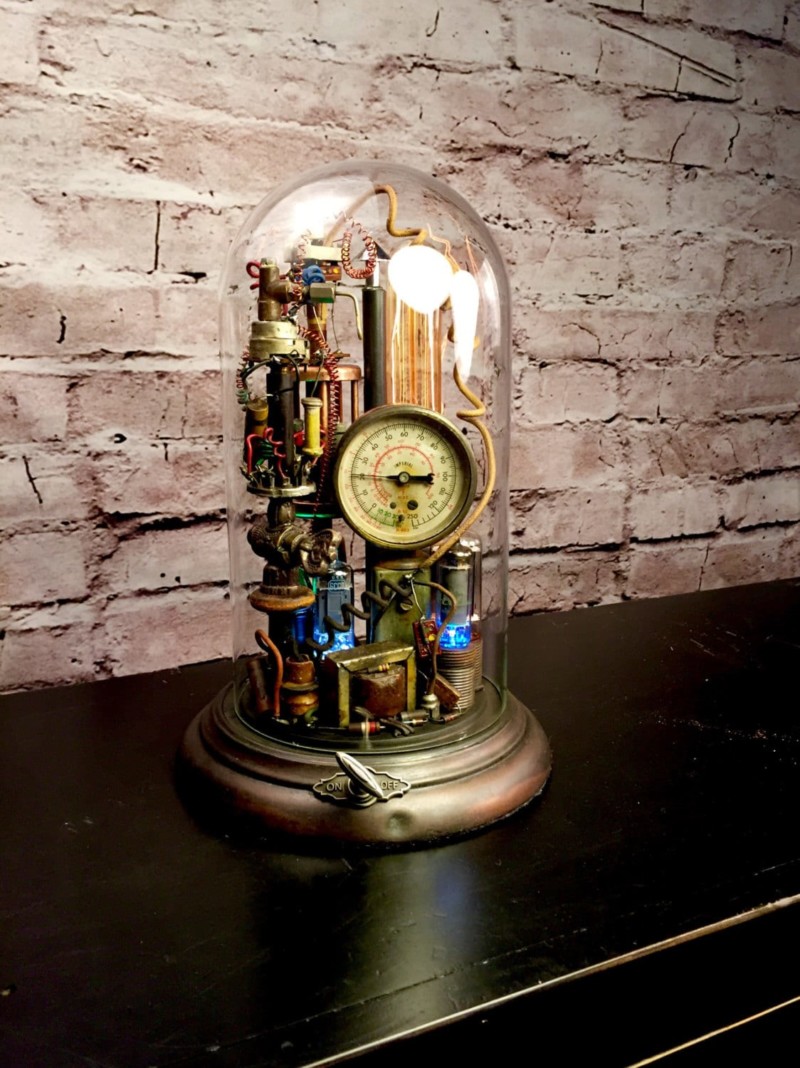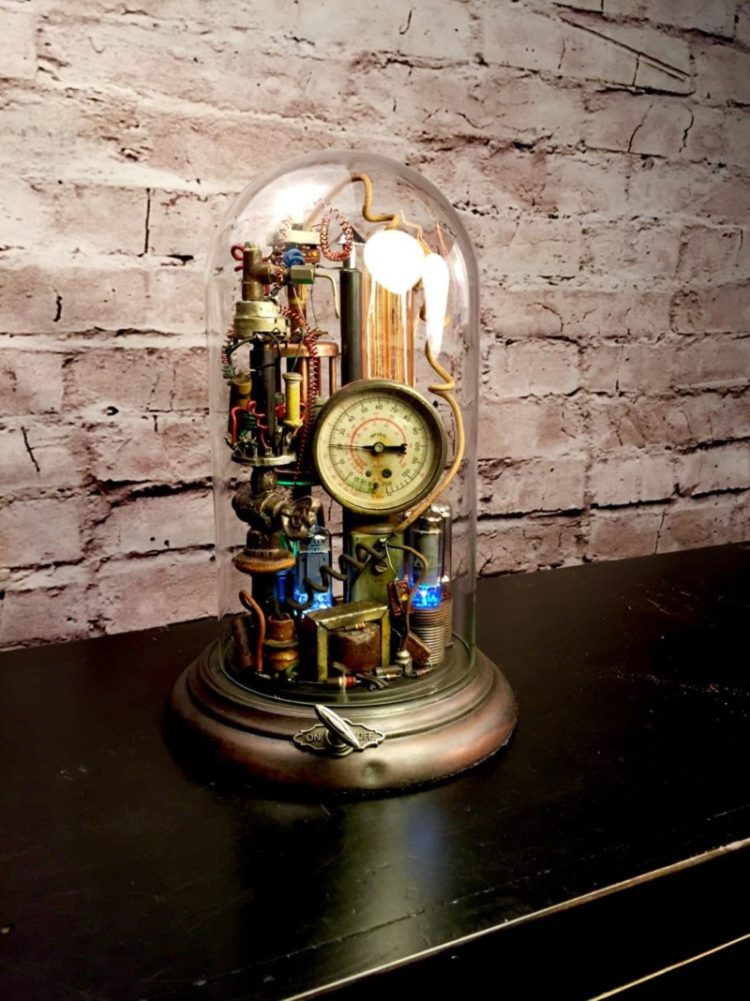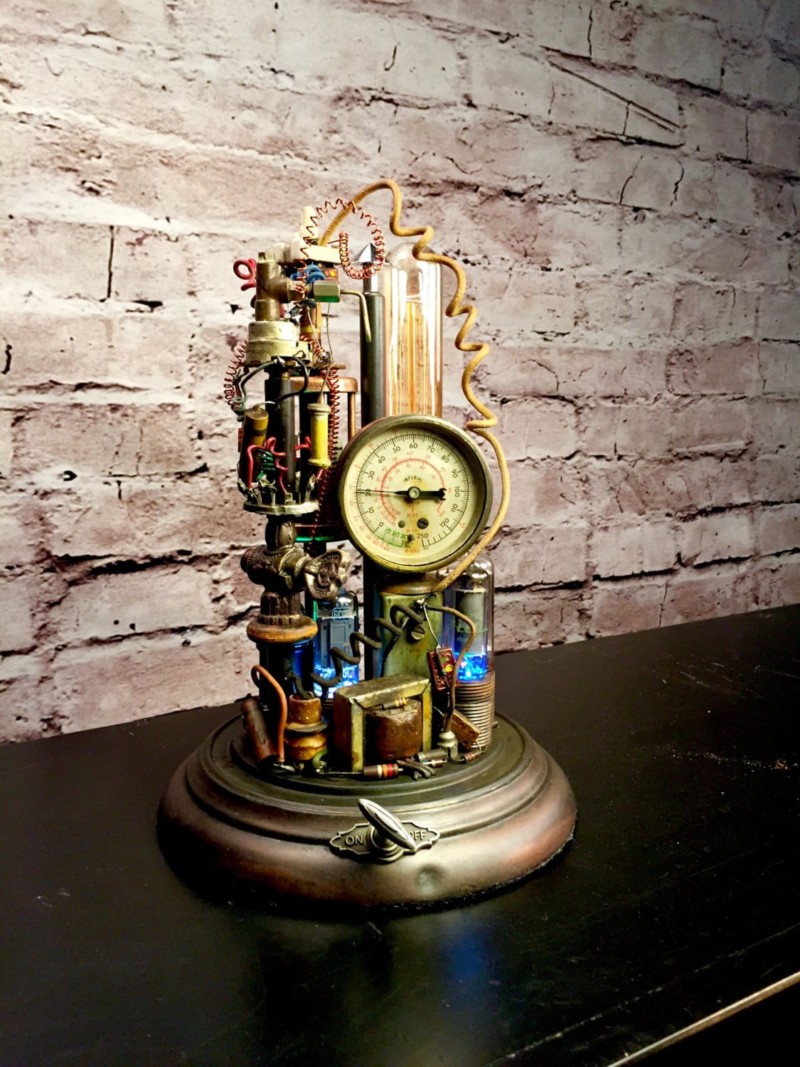 All lights are controlled by a rotary switch mounted on the base outside the glass dome. There's a medium base dimmer socket in which a tubular Edison bulb is installed. The brightness of the tubular bulb is controlled by this socket. This socket is controlled by the master switch located on the outside of the base.