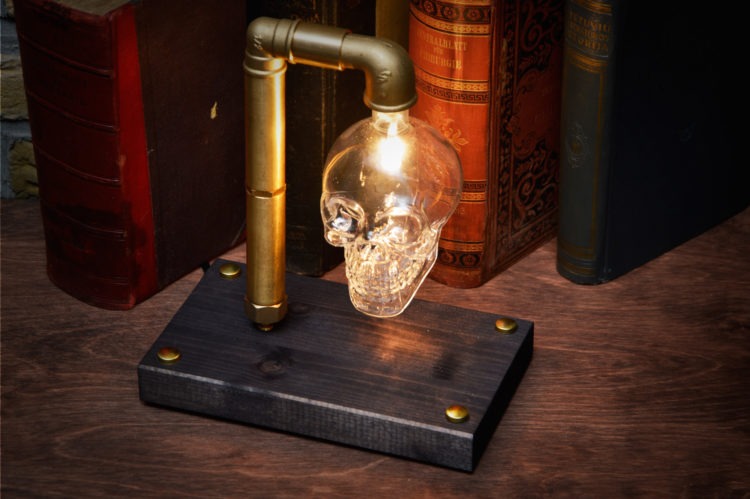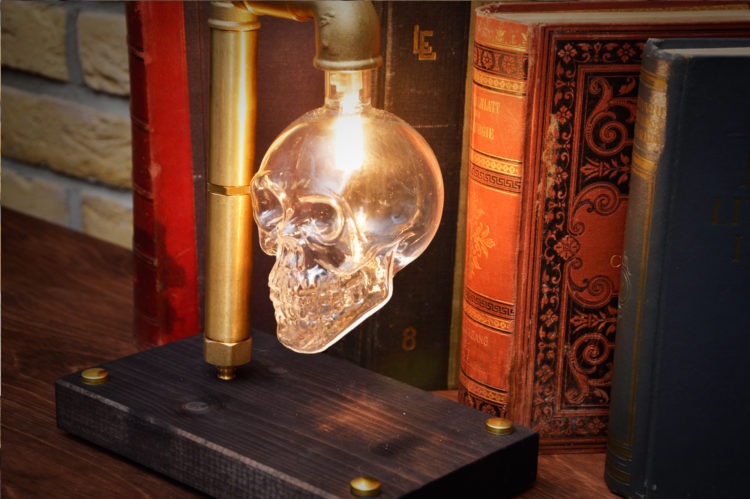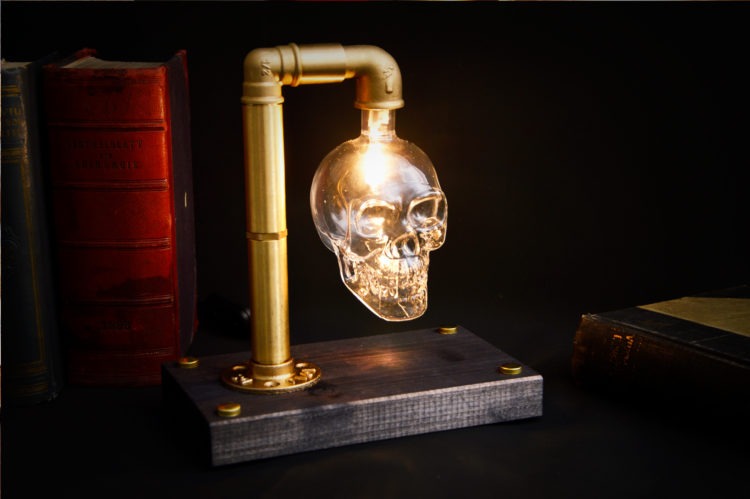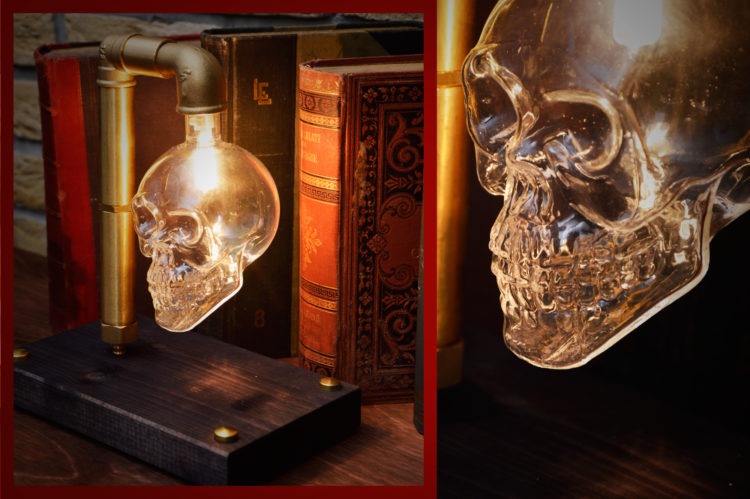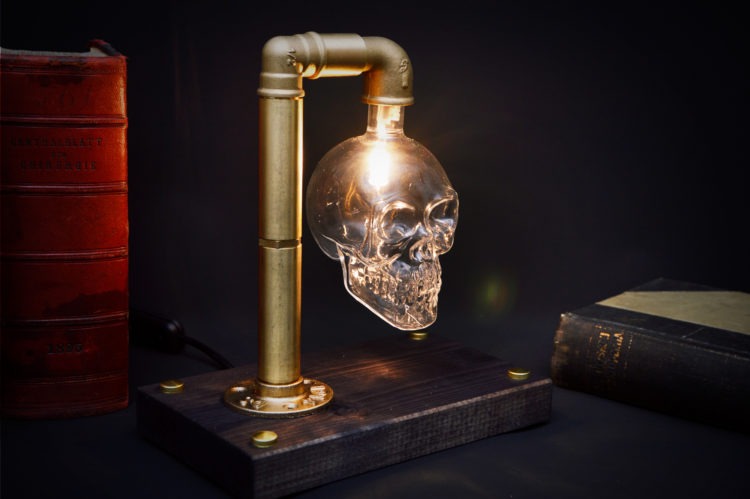 Industrial Skull Table Lamp "GOLD 2"
• Reclaimed wood base
• Steel pipe construction
• Powerful halogen bulb
• Brass and copper accents
• Stunning reclaimed "Skull Vodka" bottle
Features:
• Reclaimed solid wood base
• Steel pipe fittings
• 40 watt Xeon halogen bulb (included)
Lamp Dimensions*
Height: 9.8 inches
Bulb: 40-watt halogen
Appearance:
-The designer lamp is handmade.
- Original author's work, executed in an industrial style.
- Looks great in any interior and makes it original.
How beautiful is this lamp?
Click on a star to rate it!
Average rating / 5. Vote count:
We are sorry that this lamp was ugly for you!
Help us find nicer lamps!
Thanks for your feedback!