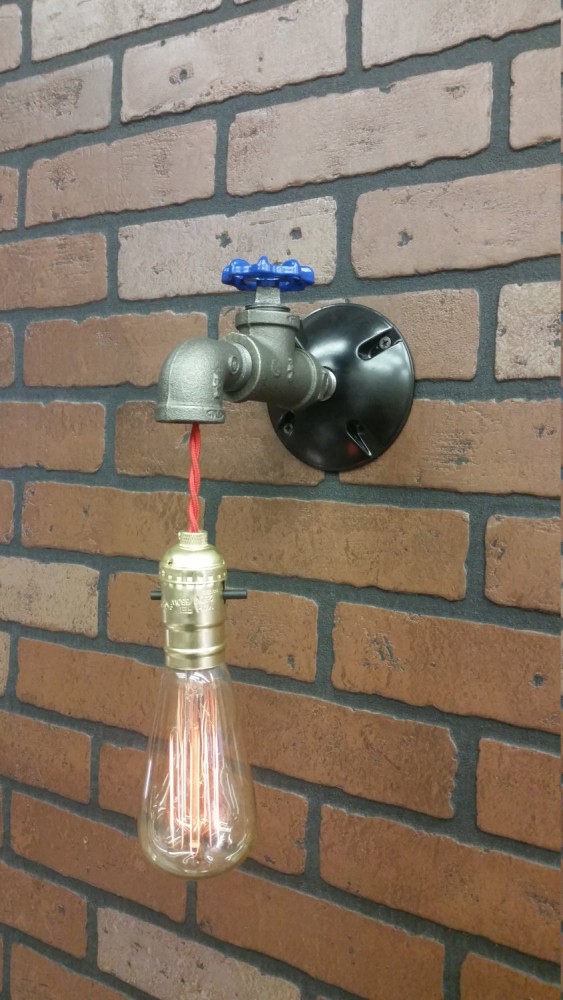 Perfect DIY pipe lamps for your bathroom! These industrial wall sconces have been made by a small farm family in the Midwest who have been making custom pipe light fixtures and furniture for the last 4 years to supplement their normal income and have decided to grow the business. All of their products are made with all UL listed parts.
This light can work anywhere and draws tons of interest, it is designed to look like a water faucet with a high-quality LIQUID FILLED all stainless steel pressure gauge reading to 5000psi with a 2 1/2 inch face (option)
Has a rubber stopper behind the mount to adjust how far it hangs. If you want to know how to make a pipe lamp, look at this post.
Your choice of either a brass push on/off socket or a black porcelain hardwired socket and red or black wire, other wire colors available on special order.