Add mini outdoor fireplace kits to your next gathering to enjoy the dancing flame for hours. With gel fuel, this lantern lights instantly and can be controlled easily for safety. The 6″ tall thick, beveled glass adds interesting reflections, but can also be removed quickly for making dessert, like S'mores! The fuel is refillable easily!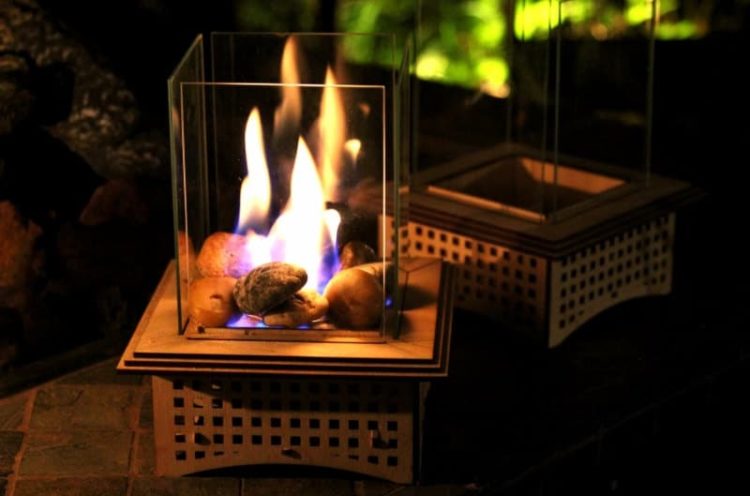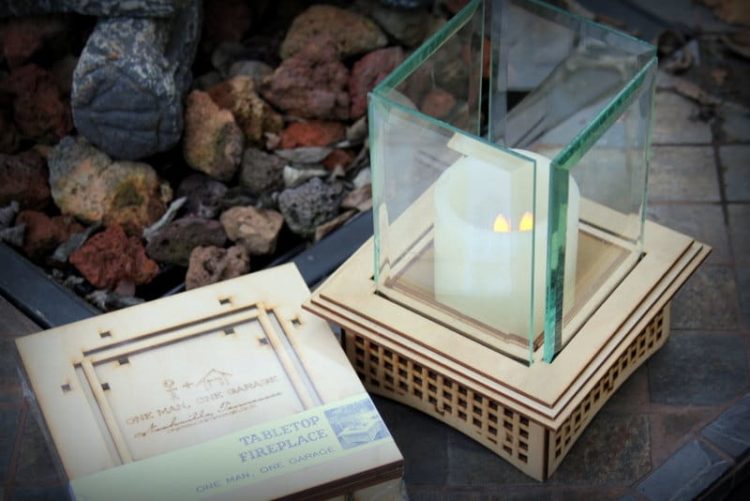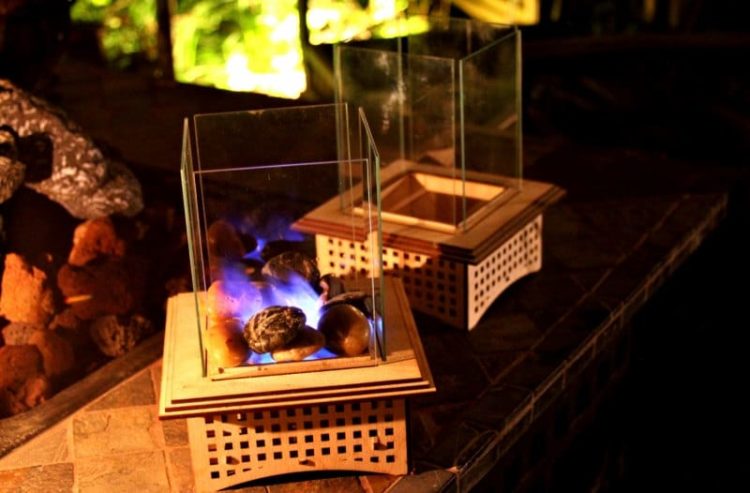 This kit is made up of a few parts. The base is a natural birch, it's wood that can be stained or painted. If you plan on leaving it outdoors, a finish should be applied. 4 pieces of heavy beveled glass make up the top.
The base outdoor fireplace kits come as 11 pieces that snap together easily without glue or special hardware in minutes. Lava rock (for decoration), and sand, plus your fuel, takes care of the business end of the fireplace. Just add your own small 2.6oz can of Sterno Gel Fuel to complete this package!