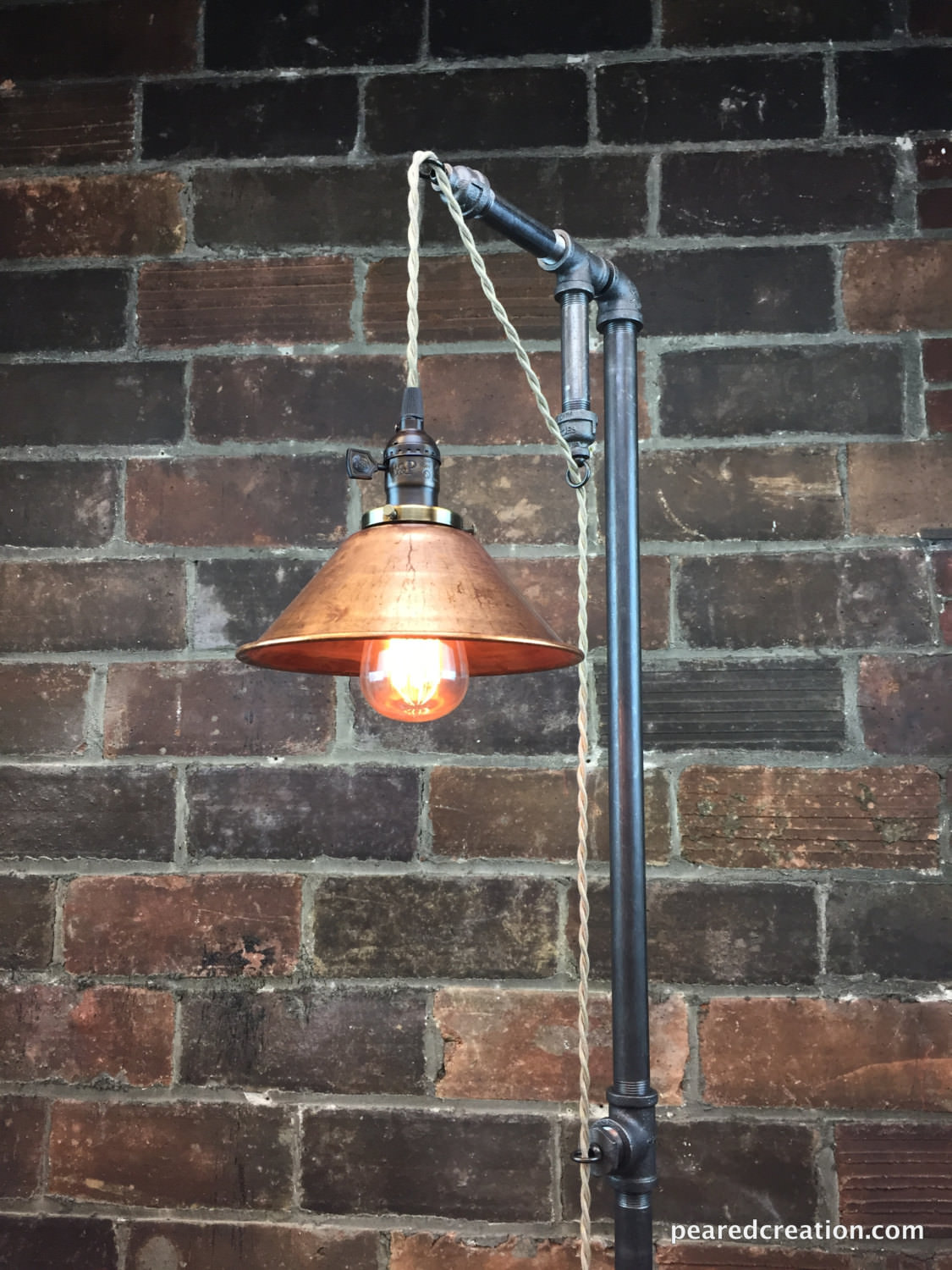 Amazing steampunk floor lamp
This industrial steampunk floor lamp was designed with versatility in mind. The fixture has a built in an adjustable pendant that can be set to your desired height and easily changed whenever you wish. This simple steampunk floor lamp is full of character and vintage charm.
It starts with the 8″ unfinished copper shade. The metal cone comes with a distressed and weathered appearance by design but can easily be cleaned up for a more elegant look.
The vintage theme continues with the early style socket with turn key switch as well as the cloth covered cord made from braided cotton.
A 60-watt Squirrel Cage Edison Bulb comes with your purchase!
This steampunk floor lamp is constructed from heavy-duty black iron piping. The vintage bulb is easy for anyone to change and it's never been easier to find replacements at your local hardware store.
Dimensions:
Height – 6ft 8in
Width – 12 in
Depth – 15 in
Sold by Etsy
Price: 215.00 USD
Buy Now