Introducing The Engine House No.5 Wall Sconce! Accented With Cast Aluminum Cast Iron Look, This Light Is Dramatic! Polished Nickel and Raw Metal Accents Really Set This Wall Sconce Off! Full Industrial and Steampunk Look, This Light Will Be a Total Conversation Piece, Perfect For The Man Cave! With Mini Pulley Wheel and Accented With Polished Nickel Tubing, This Wall Sconce Is Just Plain Awesome!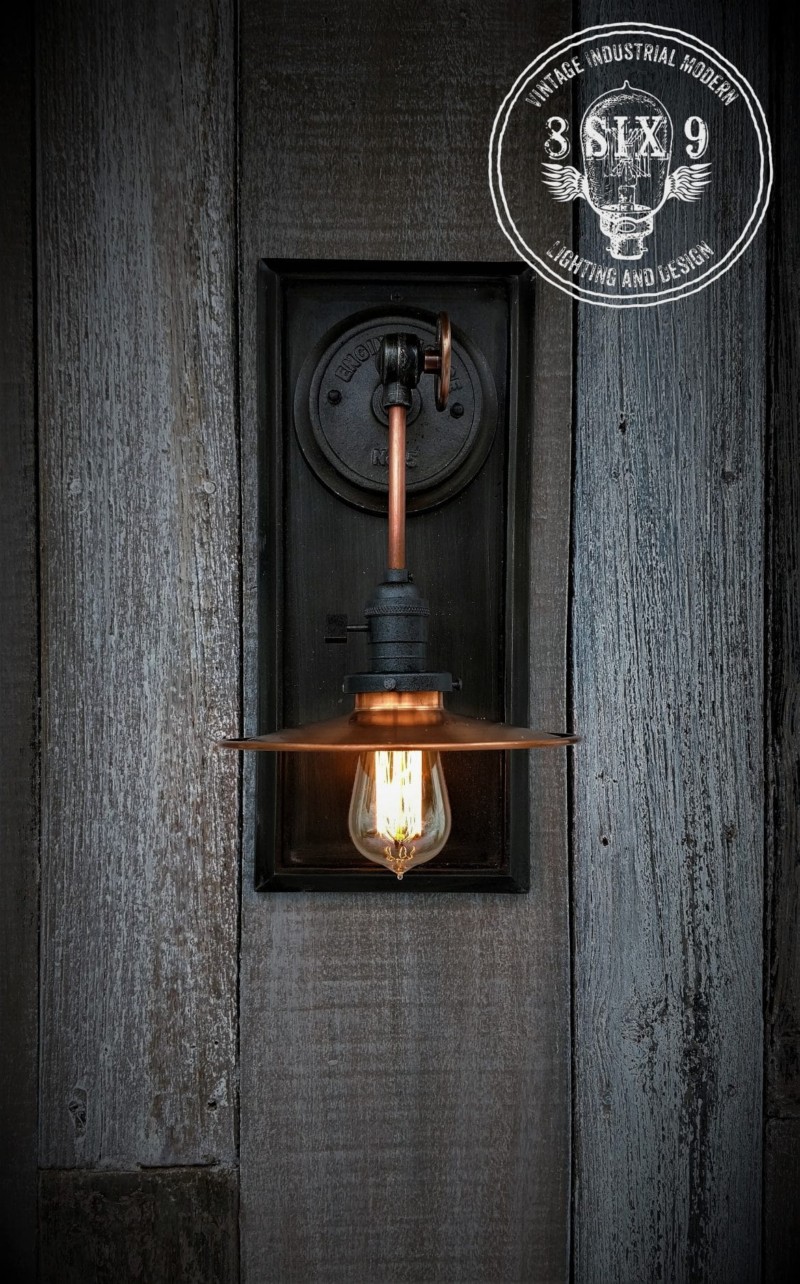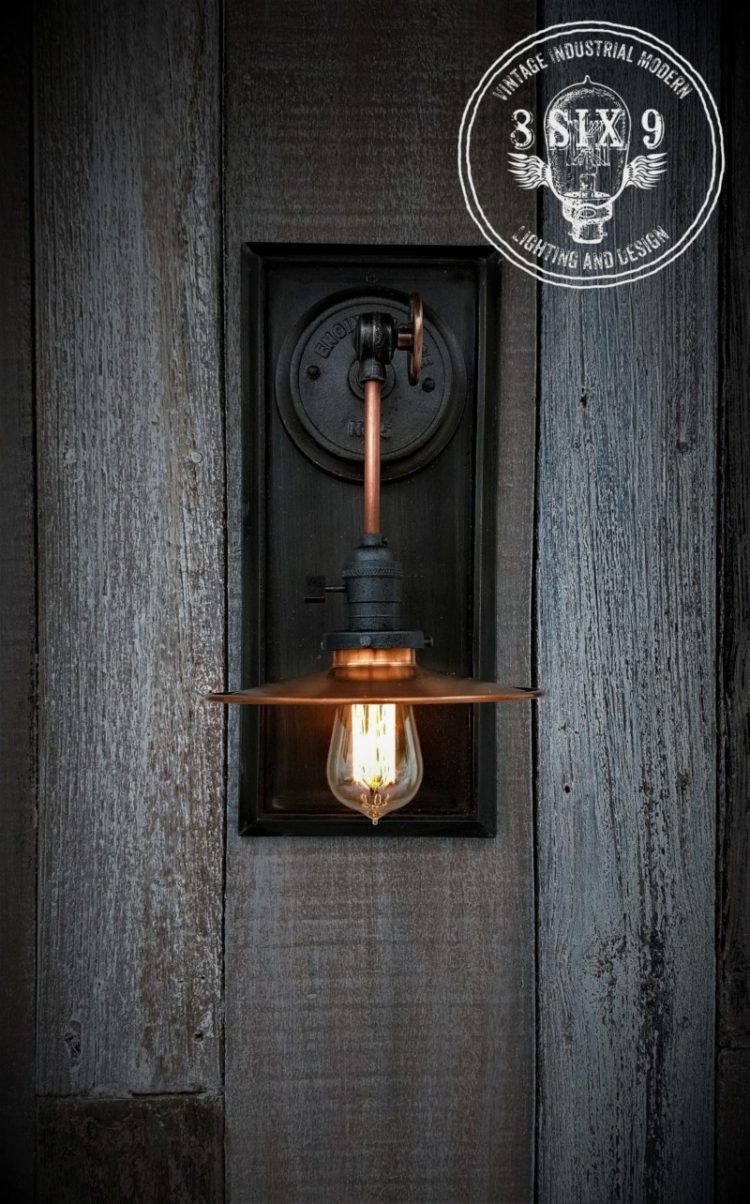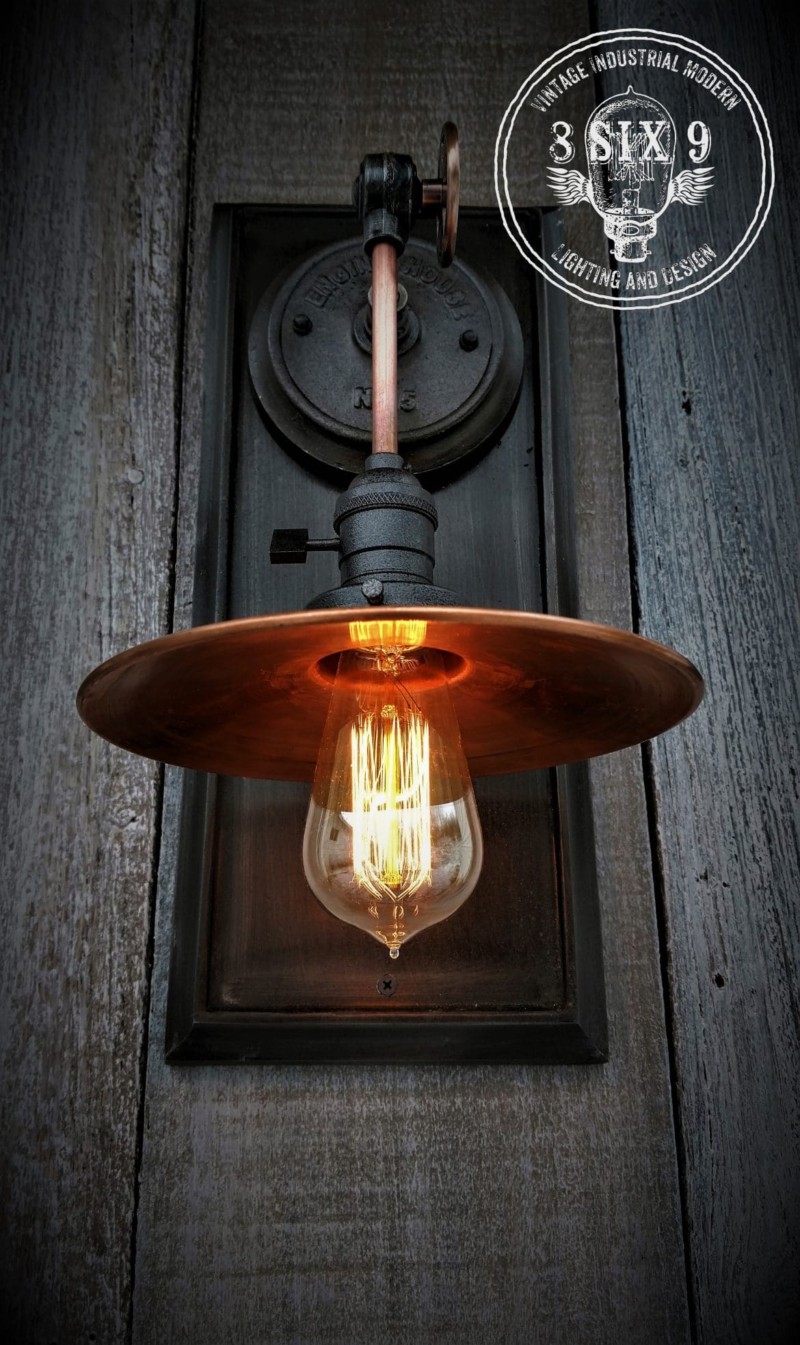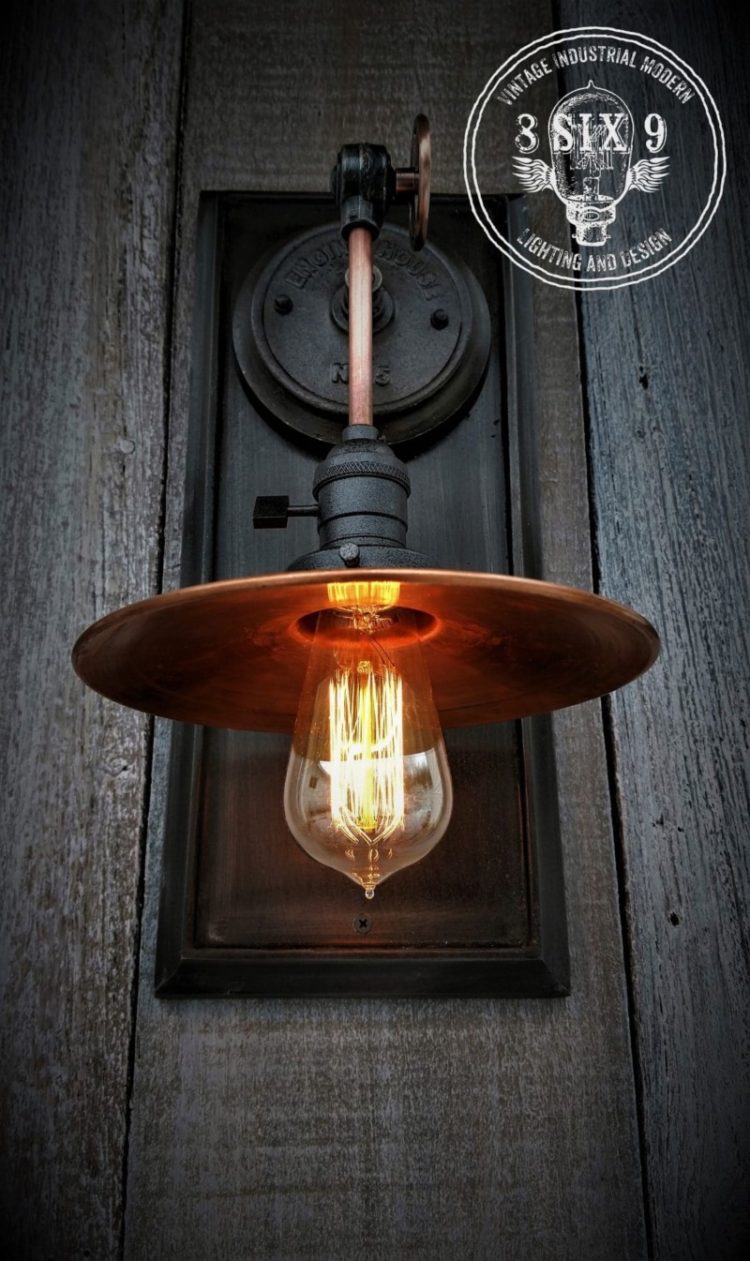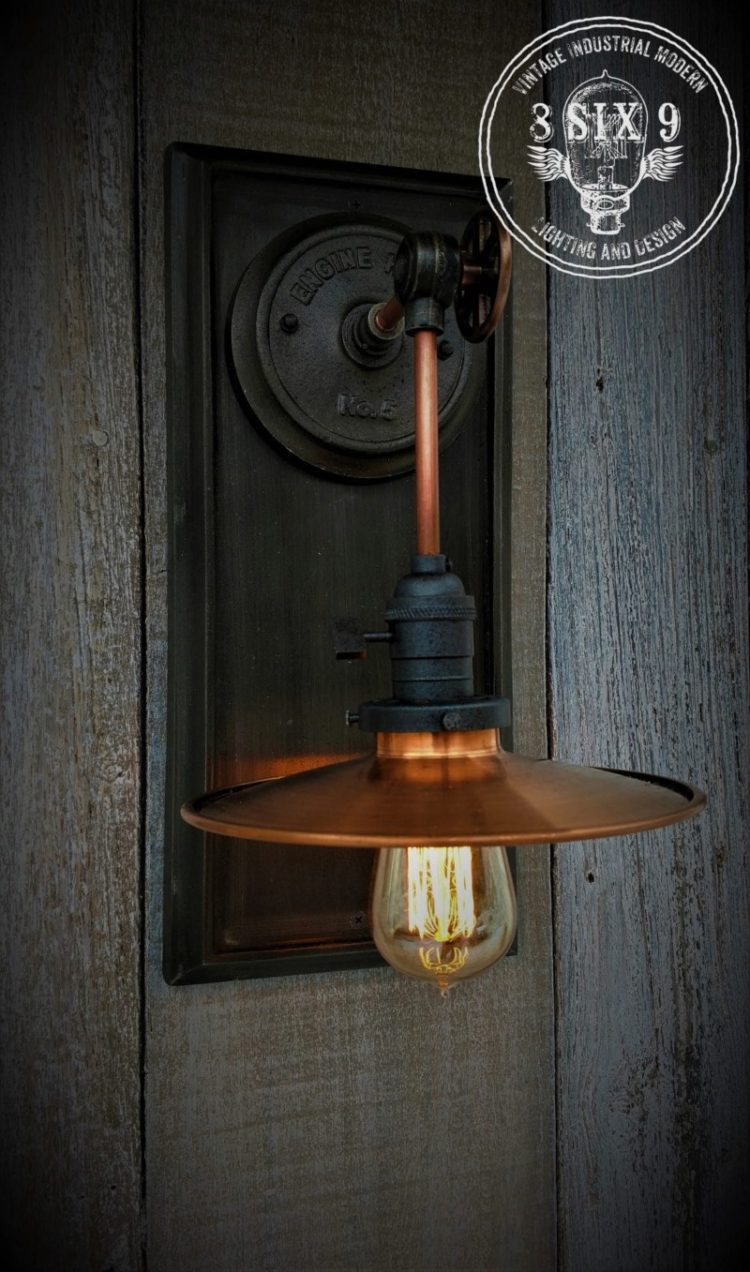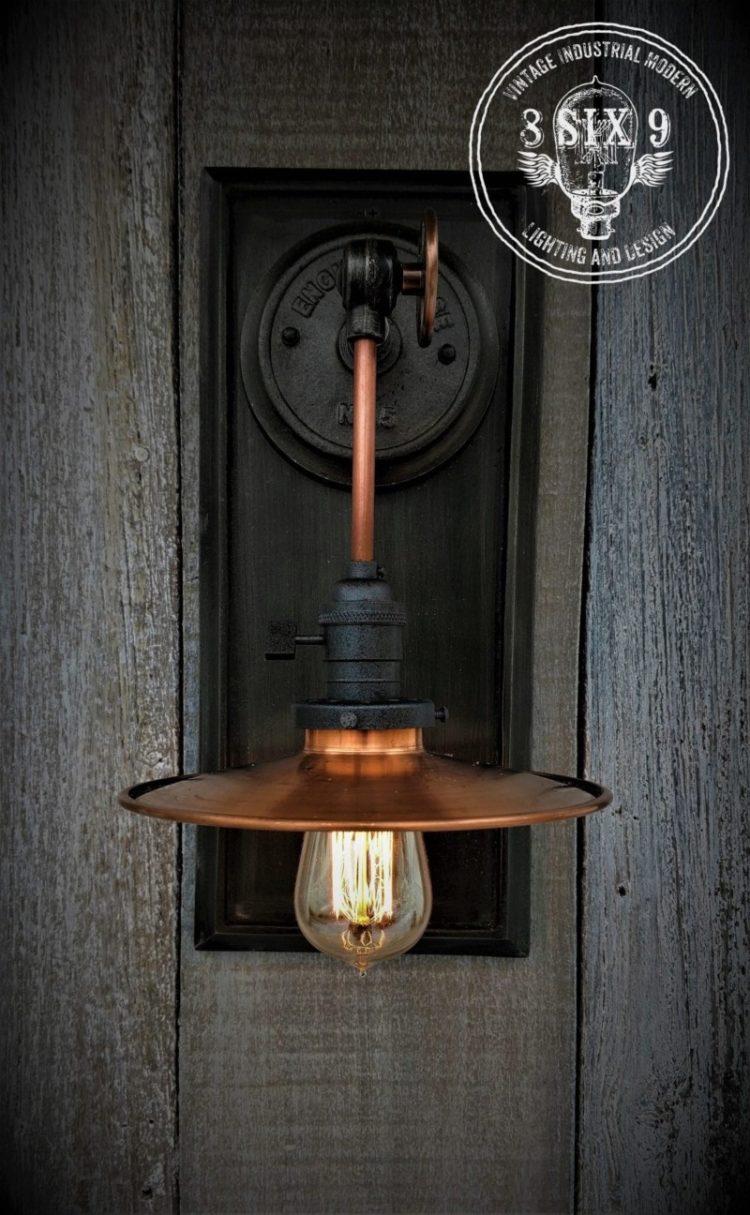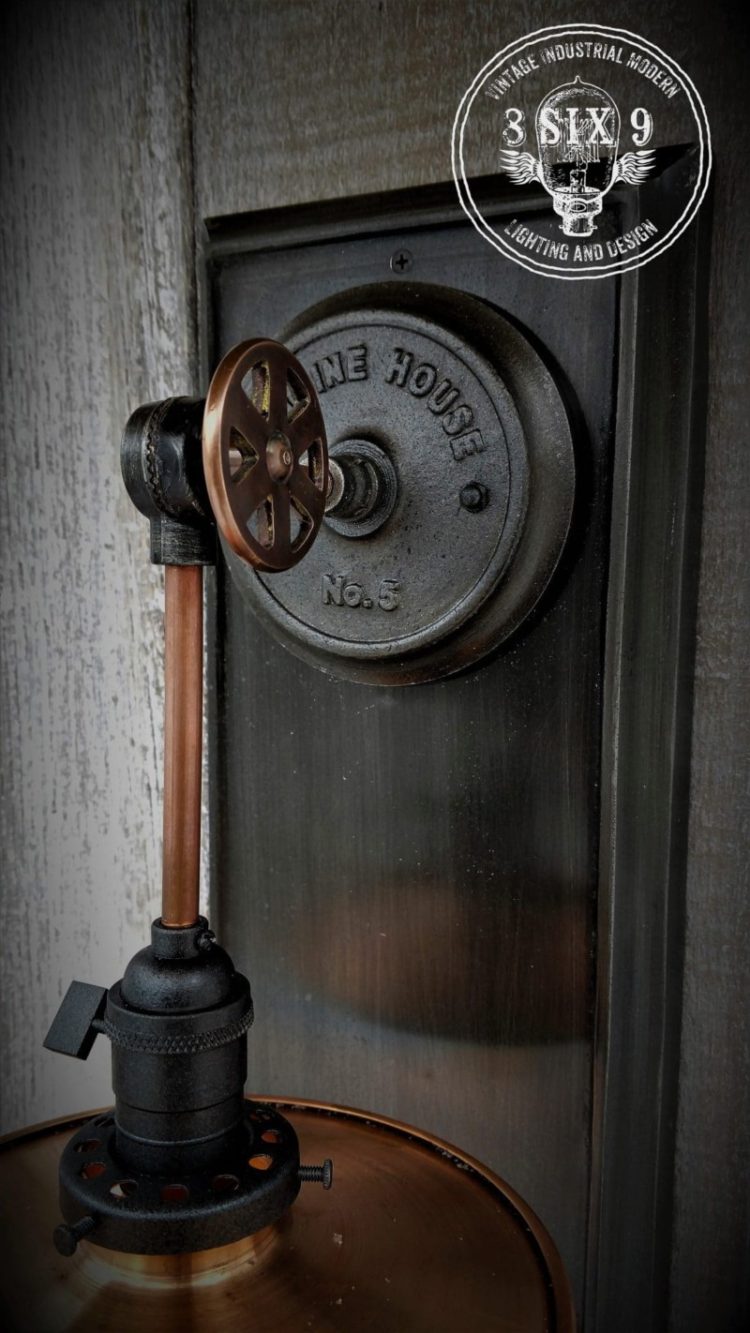 Goes Perfect With My Engine House No.5 Pendant Lighting Also (See Listings). Light Has a Full 17 1/2″ l x 7 1/2″ w Full Backplate and a 5 5/8″ r Canopy…This Light Is Built!!
Wall Sconce As Shown:
1- Cast Aluminum (Cast Iron Look) Backplate 17 1/2″x7 1/2″x1 1/2″ Thick
1- Cast Aluminum 5 5/8″r Canopy (Raised Letters) see pictures
1- Copper Metal Finish Pulley
1- Antique Black Swivel Clutch Elbow
2- Copper Tubes 2″ and 4″
1- Copper Metal Shade
1- 2′ Cord (ready to Hardwire into Wall) Plug with longer cord available (Contact Me)
1- Black Turnkey Socket w/ 2 1/4″ Shade Holder (Black)
1- 40 Watt Edison Bulb
How beautiful is this lamp?
Click on a star to rate it!
Average rating / 5. Vote count:
We are sorry that this lamp was ugly for you!
Help us find nicer lamps!
Thanks for your feedback!