(February 2017, Update with comments tips)
How to make a spectacular log lamp? You may have wood logs available around you, or maybe a wood part too big to put in a fireplace… Make this amazing wood floor lamp as indoor or outdoor lighting!
This great tutorial will help you in all stages, however, some information, details may be missing, in this case, leave a comment or use your imagination to solve the problem ;) The guide is easier than it sounds, you just need some woodworking knowledge.
You can buy a similar log lamp, with modern design but also more expensive here: Sculptural California Cedar Wood Lamp or use best browser page to find others tutorials on DIY websites.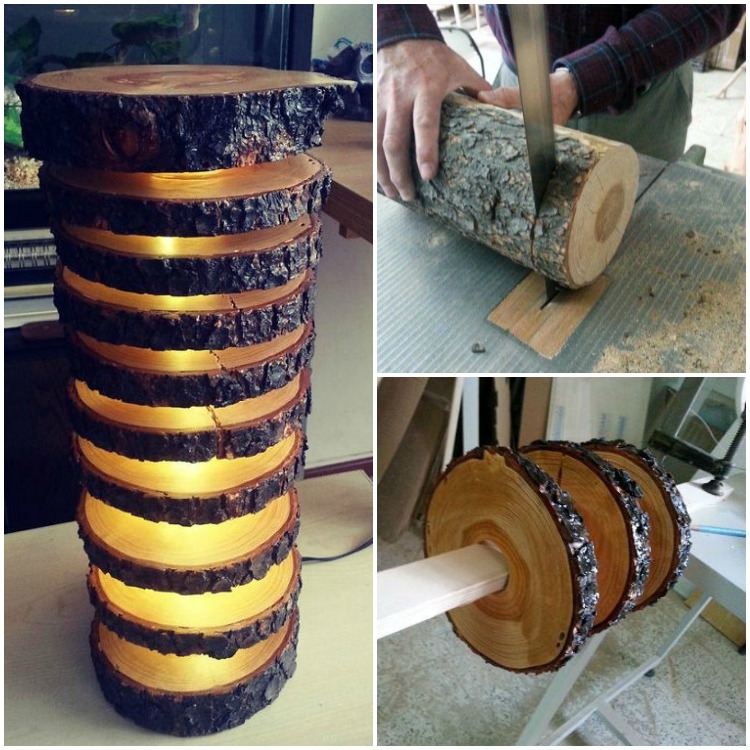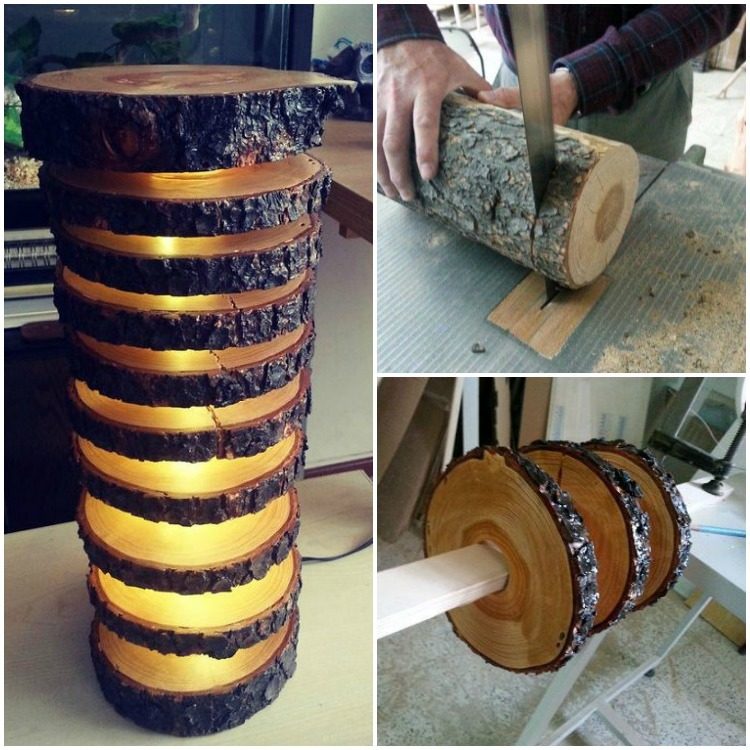 Everything you need to make a custom log lamp:
Plexiglass piece tube (30 cm long and 4 cm diameter)
LED light strip (yellow)
This is the list of equipment needed to make the log lamp in the picture, for a wooden log about 40cm. If your piece of wood is larger or smaller, adjust the size of the tube.
1. Locate the materials you need for this craft.
2. Cut the wood log into slices (2 cm minimum) with a wood saw.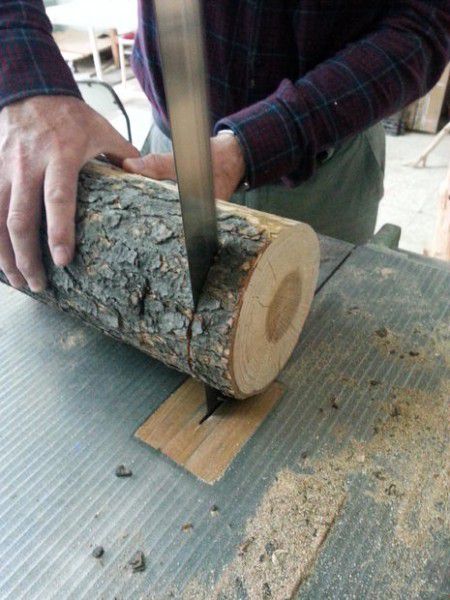 Tips :
Use a cradle to hold the log so it can't roll and get thrown (Ruth) or use a chainsaw (Matija).
3. Find the center of each log slice and make a hole with a drill, use the same diameter as the plexiglass tube.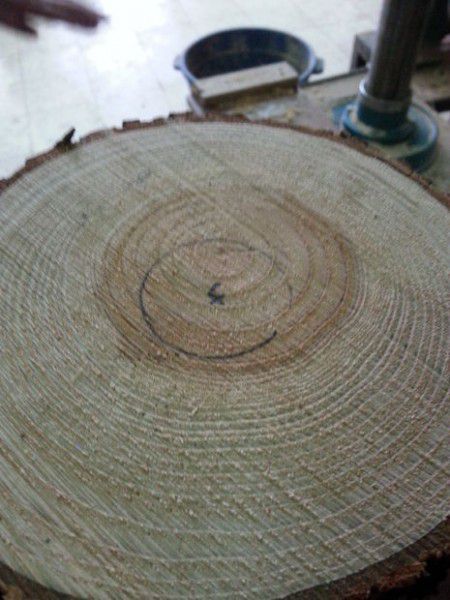 4. Sand down the surface of each wood slice with sandpaper.
5. Put wood glue on the inside of each hole and let it dry for a day.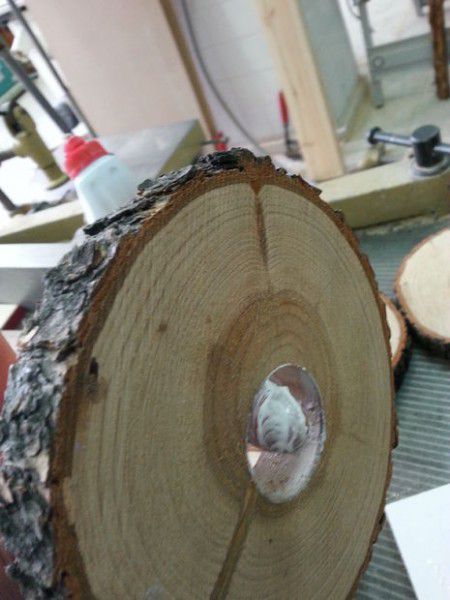 6. Put some wood sticks to get the desired space between wood slices.
7. Varnish each wood slice and let them dry, repeat the operation 2 to 3 times.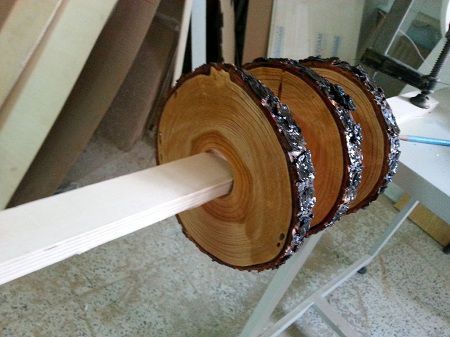 8. Cut the plexiglass tube (40 cm) and install the LED light strip inside, you can fix it with scotch tape.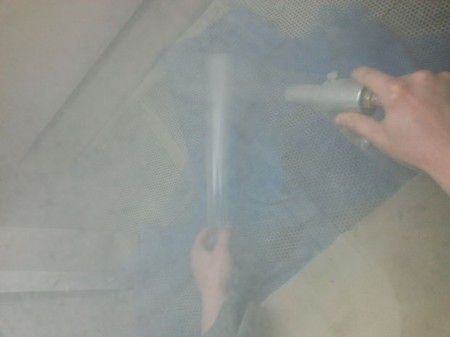 9. Install wood slices one by one on the plexiglass tube and fix with wood glue.
Tips :
To have a more structural lamp, cut a piece of plexiglass tube (with an inside diameter the same as the outside diameter of the main tube) to the length of the space between each wood block then cut a slit so you can place it around the main plexiglass tube. (VCW, Ken)
10. Cut a groove in the bottom block of wood deep enough to put the power cord through and then fill it with glue to hold it in place
Ready! We have finished making this spectacular lamp with logs. If you need more inspiration, look at this category: Wood Lamps.
And if you are not a crafter and simply want to buy a similar one, look at this cute wood log lamp: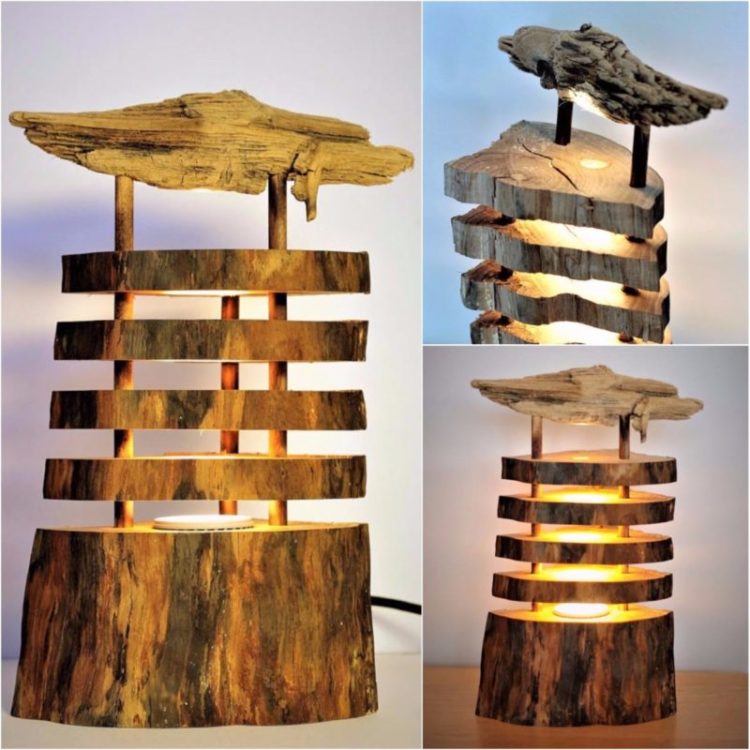 Last update on 2022-05-30 / Images from Amazon API