Pendant lamp "Dalia" from wood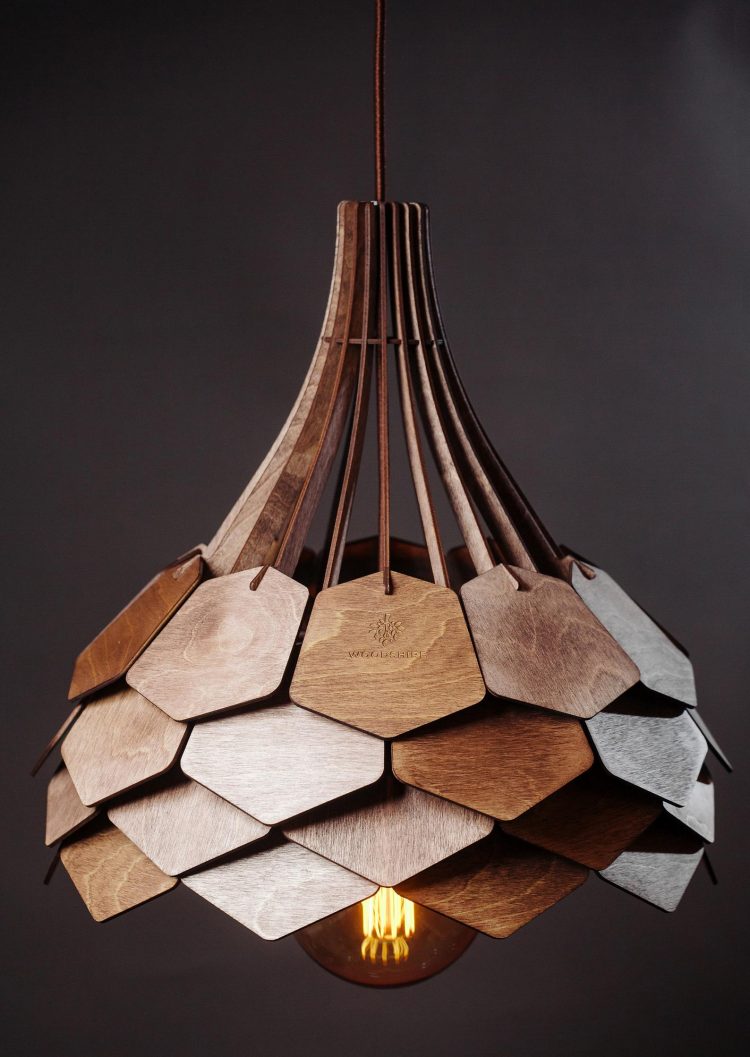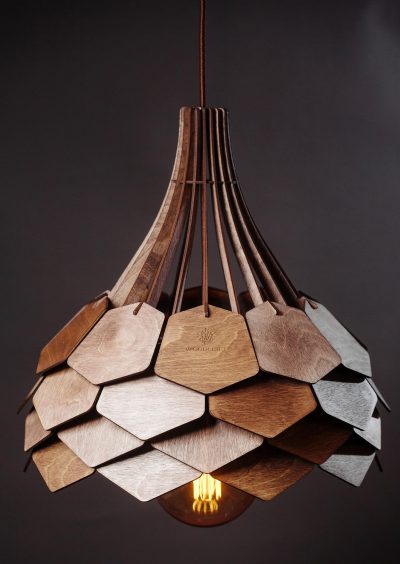 Hanging wood lamp – Model "Dalia" in eco-style from wood, is coated by wax. It is the gorgeousness, aristocratic, and minimalism in the one light. Our lamp is made of the birchwood, coated by an environmentally friendly compound on the basis of beeswax.
Buy Now
KWUD Modern Scandinavian Style Ceiling Mount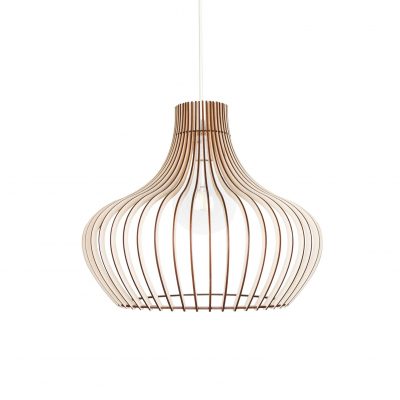 Stylish and modern decorative ceiling lamp. The wood provides a soft luminosity for the atmosphere and pleasant light. Lamp design will fit both classic and modern styles; can be hung over dining tables, kitchen islands, or sideboards.
Buy Now
Chandelier pendant light
It`s simple and minimalistic and at the same time creates a warm and ambient atmosphere. It suits classic or modern furniture and is designed to bring a cozy light to bedrooms, offices, living rooms, dining tables, kitchen islands or sideboard
Buy Now
BARK- Wood Table Lamp
But of all, there were none he liked so well as those of the famous Feliciano de Silva's composition, for their lucidity of style and complicated conceits were as pearls in his sight, particularly when in his reading he came upon courtships and cartels, where he often found passages like "the reason of the unreason with which my reason is afflicted so weakens my reason that with the reason I murmur at your beauty;" or again, "the high heavens render you deserving of the desert your greatness deserves."
Buy Now
Oak Bedside Lamp
Hand-glued desk or bedside lamp, made of up to ten layers of natural bentwood. This desk lamp has an unmarked touch-sensitive area in the base of the lamp, allowing the lamp to be controlled without disturbing the minimalist clean lines of the desk light. Simply pass your hand near the lamp base and it will silently switch on and off.
Buy Now
Spiral wooden table lamp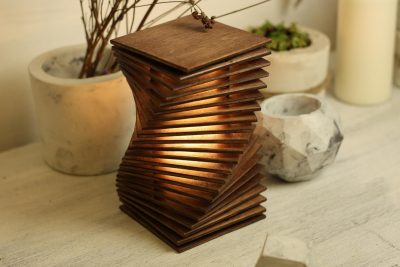 This great lamp in the shape of the spiral will look good in your bedroom, baby's room, or living room. Low light creates coziness and a warm atmosphere. The lamp contains a paper layer from inside that creates a warm diffused light effect.
Buy Now
Wooden Table Lamp Shining Rocket
Soft lighting from this rocket wooden lamp aims to provide a relaxing atmosphere. Simple and stylish design suits for any room.
Buy Now
Wood Lamp Bedside table Lamp
Night table lamp with Box inside.
Lamp works on 220 or 110 v
Standard set have EU plug, but if you need we will add plug changer for free. (UK, USA, AU)
Brightness is possible to regulate.
Led have Warm white color 3500k
Buy Now
Limited Edition Lamp No.6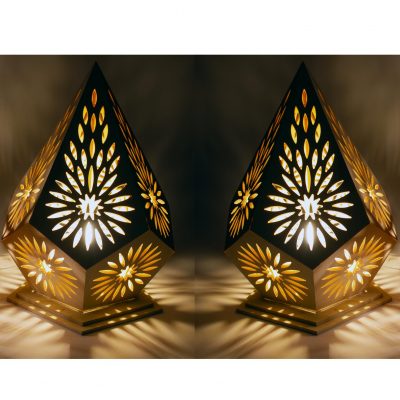 This is a Special Edition version by Wooddo Studio. Each lamp has been intricately cut with my own hand-drawn design. Display this lamp in your living room, bedroom, or office to add a gentle and relaxing glow to your space.
Buy Now
Night Light – Epoxy Resin Wood Lamp
This unique night lamp I made myself. I used old tree root and epoxy resin for this item. The resource of work of Led light is approximately 10 000 hours. Epoxy resin length of service is unlimited.
Buy Now
Pendant lamp "Sunlight" from wood coated by wax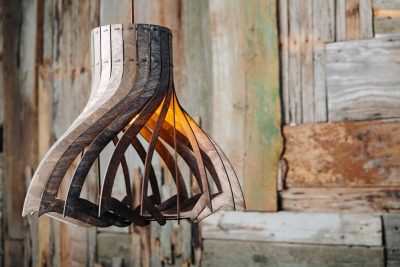 Hanging wood lamp – Model "Sunlight" in eco-style from wood, is coated with wax. Our lamp is made from the birch wood, is coated with an environmentally friendly compound on the basis of beeswax. High-quality handmade work.
Buy Now
Handmade Real Pressed Dried Flowers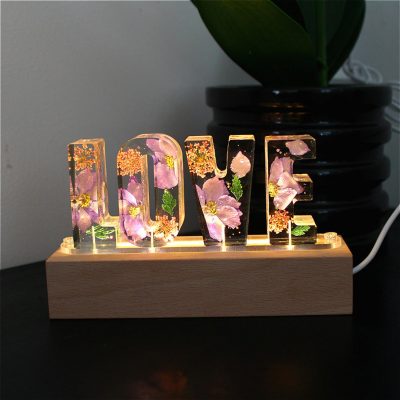 100% Handmade with Love and Passion.
Real Pressed Dried Flowers Resin in "LOVE" Letter.
Display on top of a Hard Wood with LED (Warm Yellow) lighting up the Resin "Love" Letter.
Plug in on any USB power outlet and push of a button, the display will light-up.
Perfect gift for any special occasion.
Buy Now