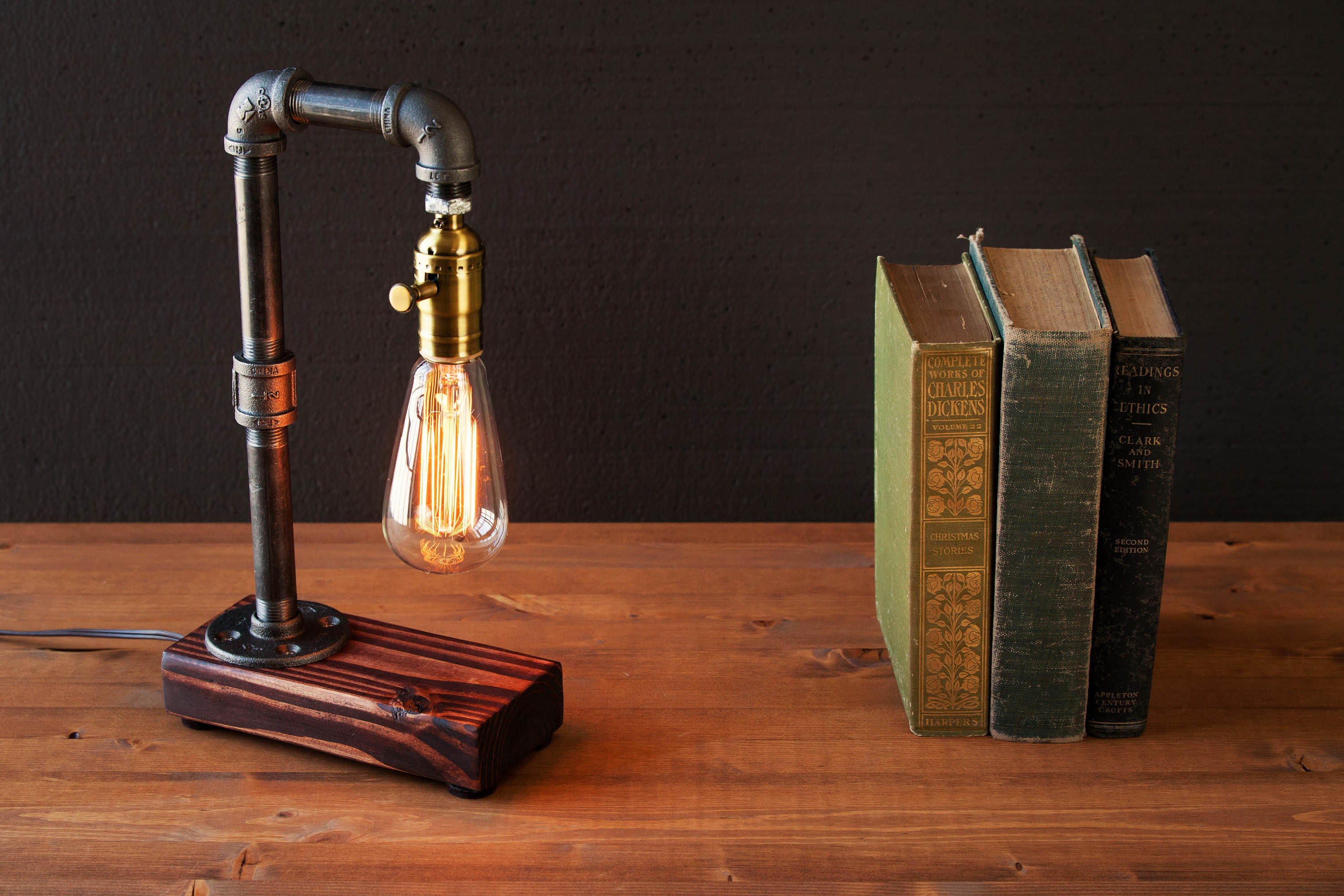 ☆CRAFTSMEN NOTES: Industrial Rustic Edison table – desk lamp. This is a well made sturdy piece that will last you for years! The Edison bulb pipe lamp adds the perfect Steampunk Industrial feel balanced with the finished wood. Pick from 3 wood finishes for this piece to fit just perfectly with your spaces vibe.
My favorite is the Dimming socket option (silver or brass), set just the right mood for reading to a relaxing evening glow. Each piece is handcrafted with love, great craftsmanship and time are taken with every detail. This lamp provides enough light to be a fantastic desk or bedside accessory! Makes a great housewarming gift or a special gift for him or her!
ITEM DETAILS:
✥HANDMADE in the USA
✥Pipe features made from real steel.
✥Measures 8″W, 12″H
✥Cord length 8F.
✥Choose from 4 socket variations.
✥60 watt Marconi filament Edison bulb included
✥Choose from 4 wood base finishes.
✥All electrical components are UL listed.
Sold by UrbanEdison
Price: 85.00 USD