These bottles are the black series of Balvenie Whiskey bottle and are absolutely beautiful as a pendant light, made from all different aged whiskey bottles from 12 years to 25 years in my collection, these are sure to be a one of a kind conversation piece in your home! These bottles all give off a beautiful green hue, due to manufacturing process…in which they are high in copper content and minerals in the glass. This is a one of a kind listing in my variant series in pendant lighting!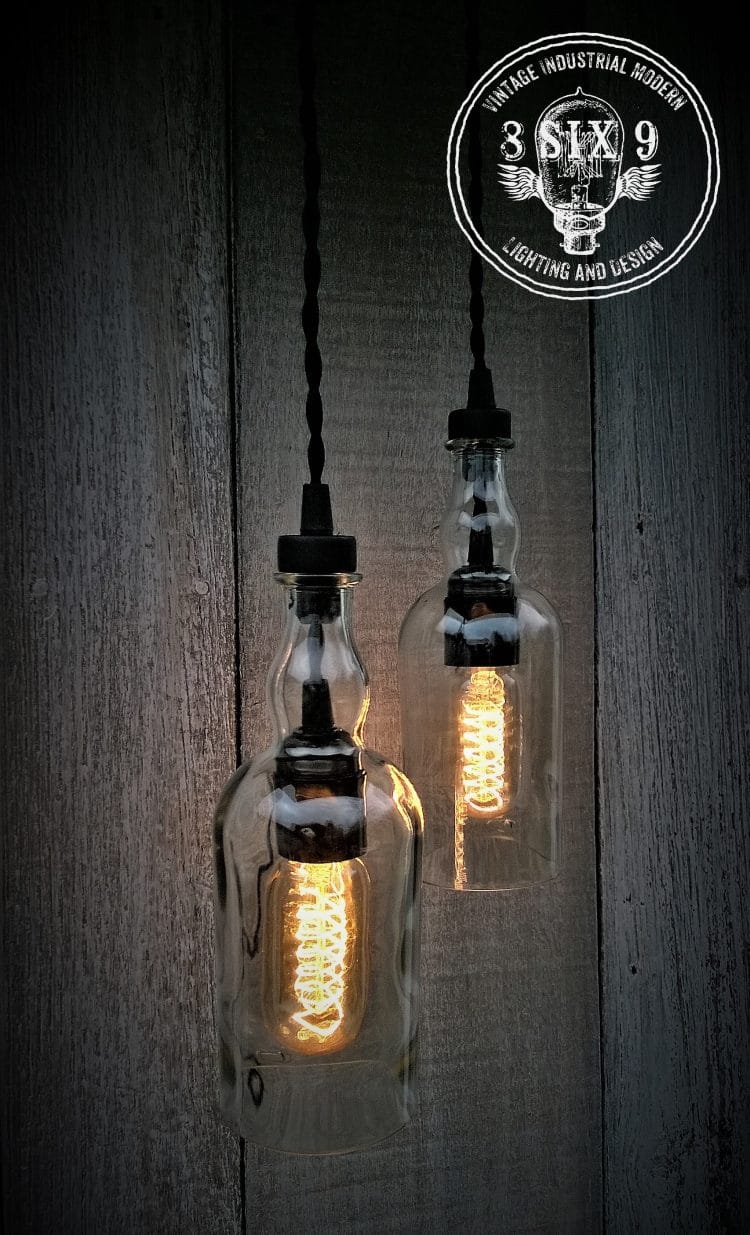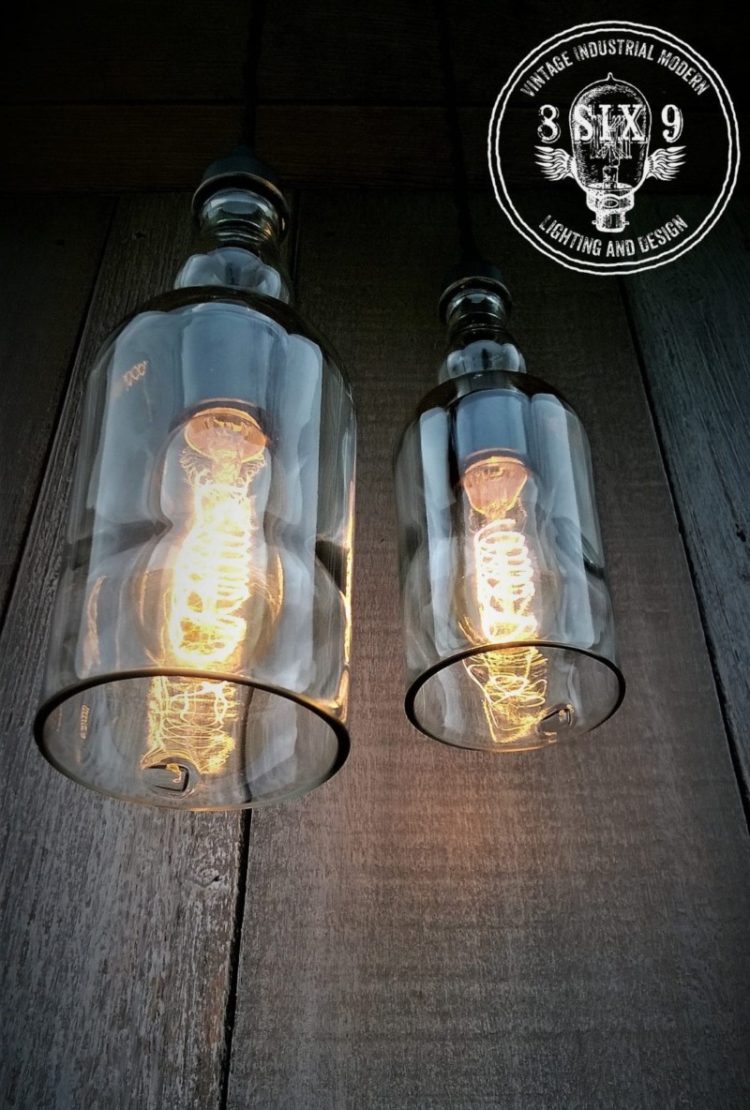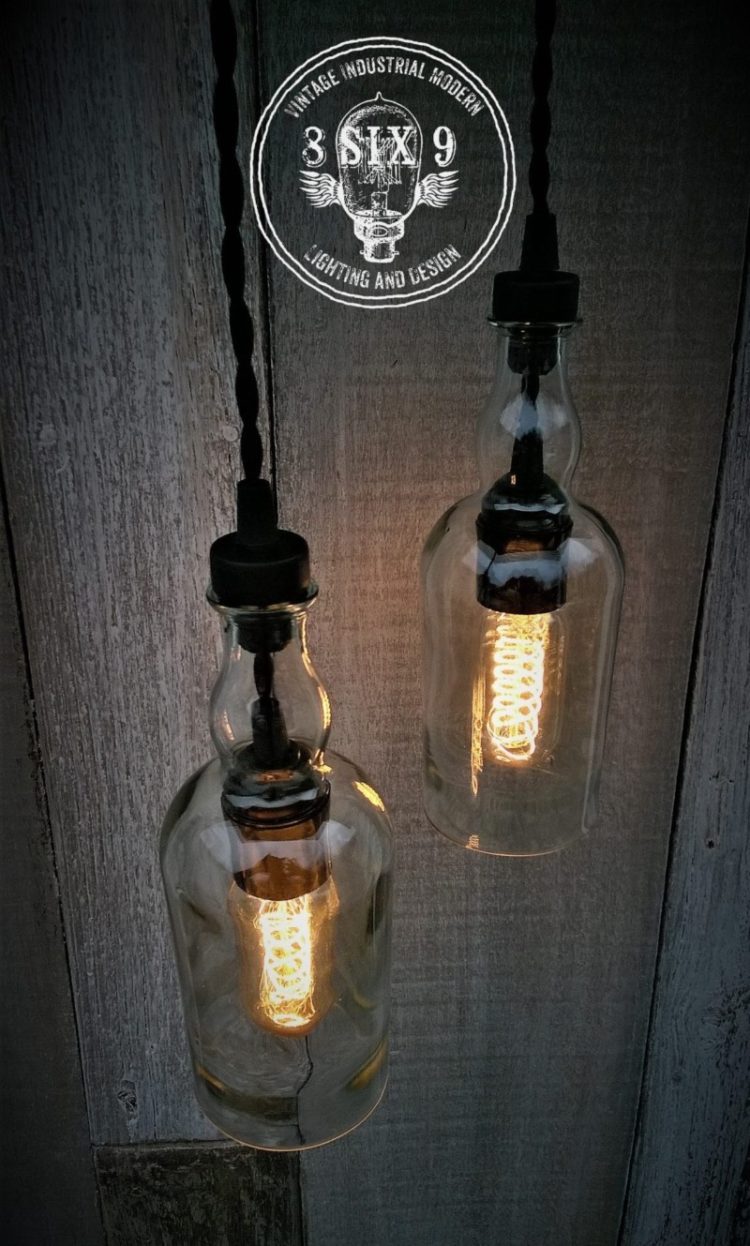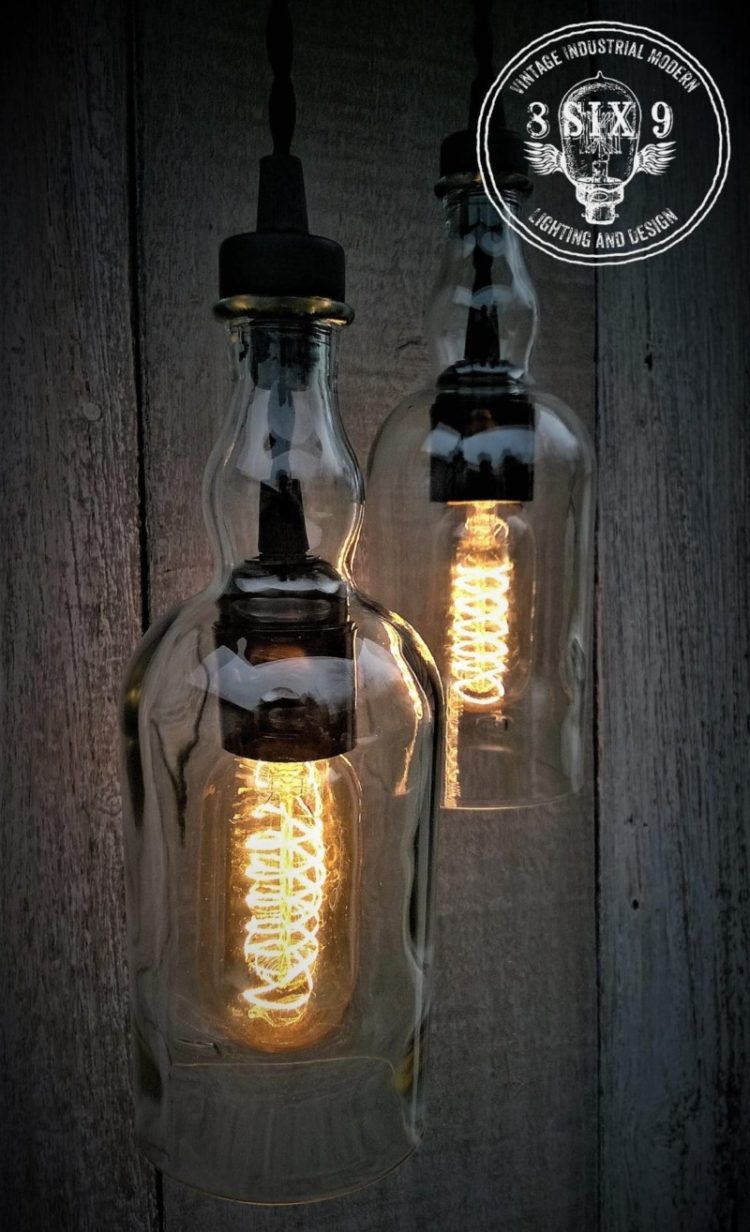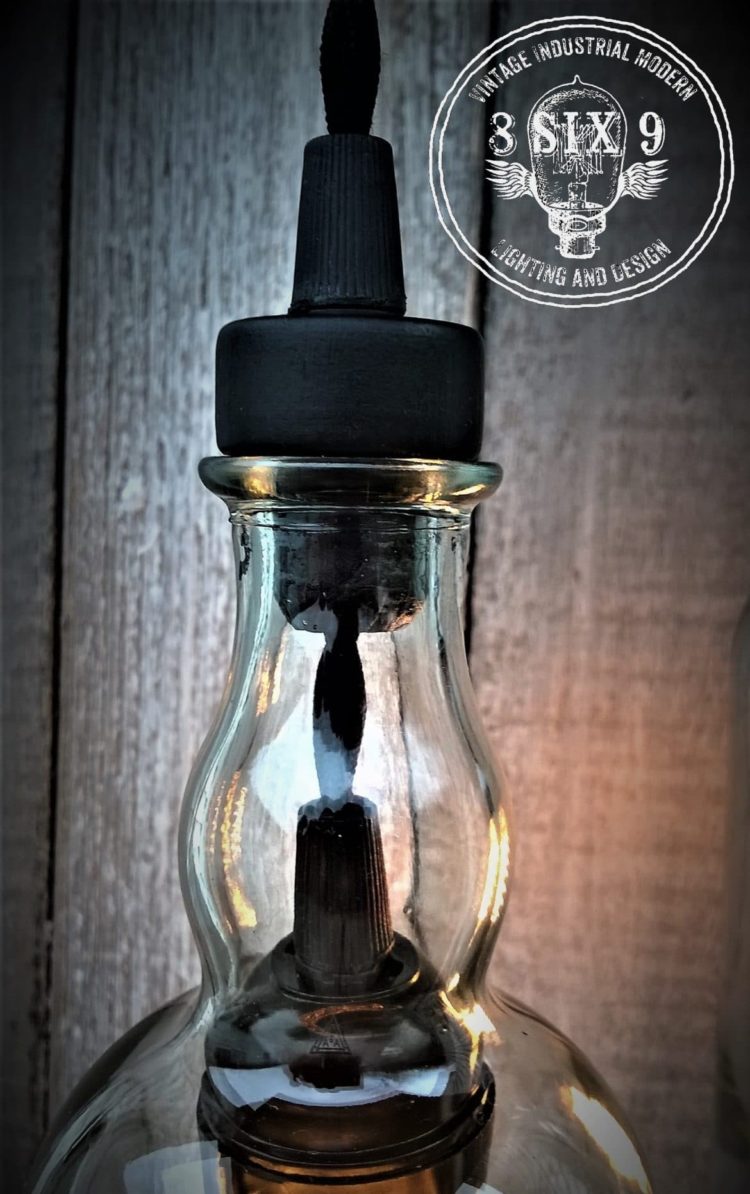 The pendant light seen here is a 750 ml bottle no labels
This light includes:
1- 3′ 2 wire twisted cloth cord (Black)
1- 40 watt Edison Radio Style Tubular Bulb (many variations)
1- Black Socket
2- Black Strain Reliefs
1- 750ml Upcycled Whiskey Bottle ( Balvenie )
1- Wooden Cap w/ Cork (Black)
The perfect kit for this DIY:
How beautiful is this lamp?
Click on a star to rate it!
Average rating / 5. Vote count:
We are sorry that this lamp was ugly for you!
Help us find nicer lamps!
Thanks for your feedback!
Last update on 2019-07-19 / Images from Amazon API