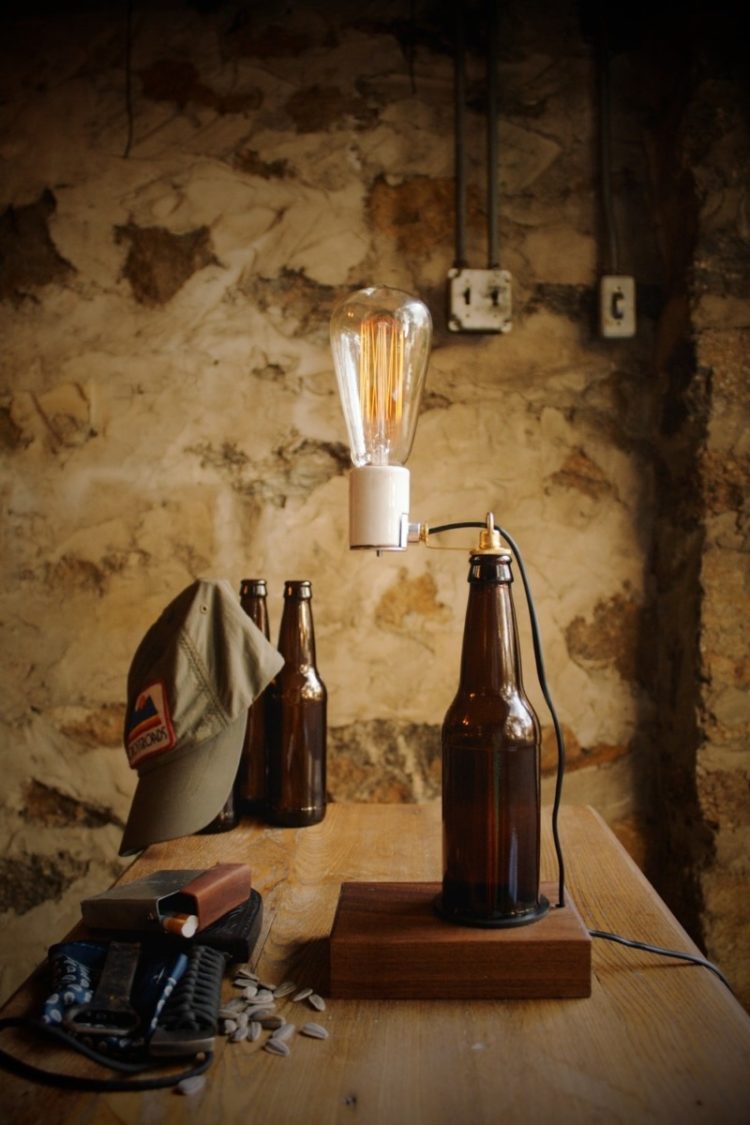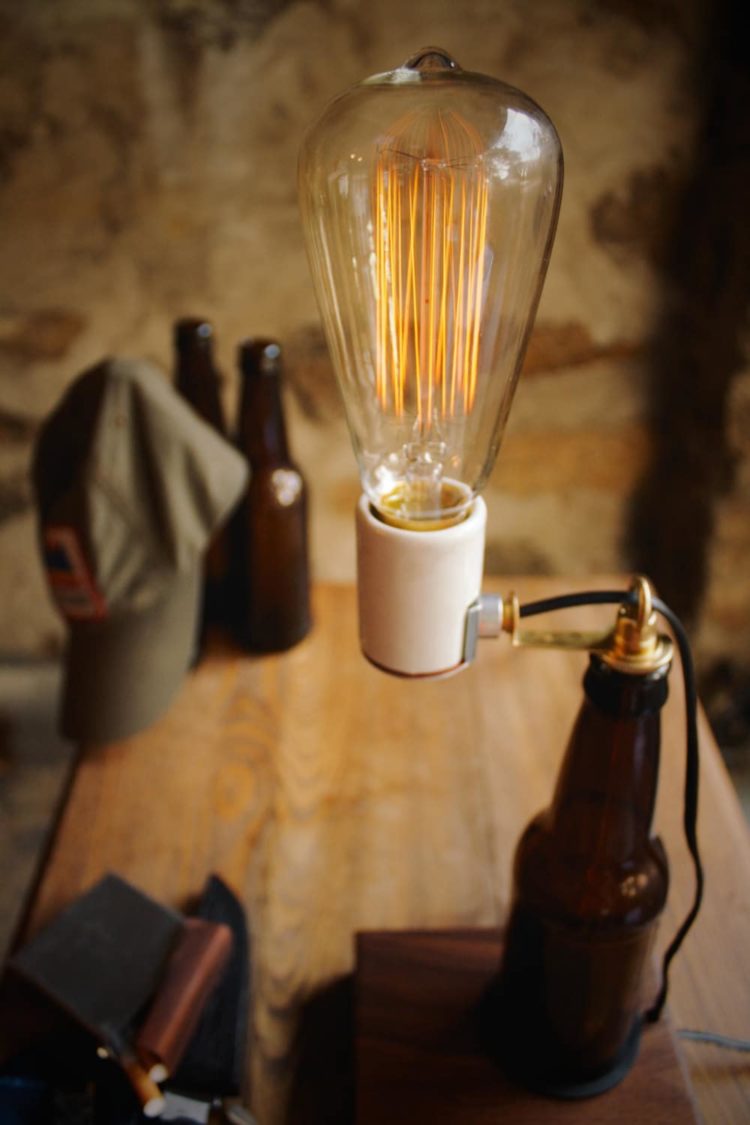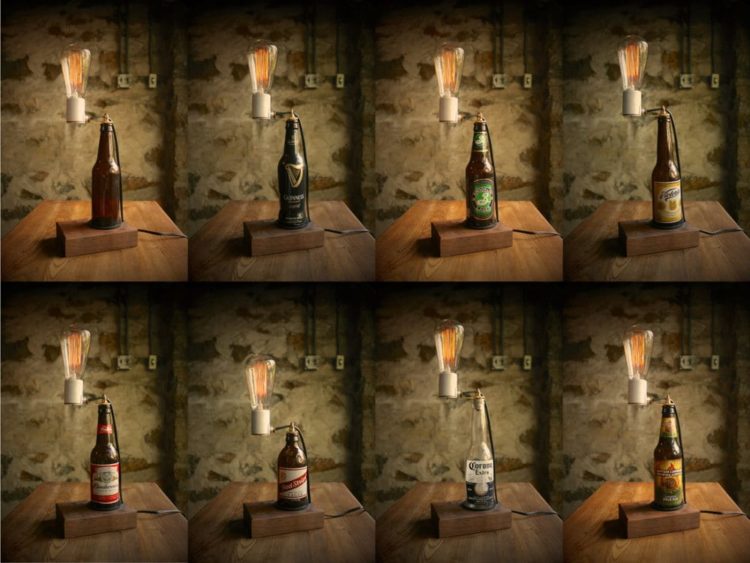 How to make beer a business expense? That's how, after many prototypes, this lamp was born.
You can choose the beer you want for your table lamp: "Be craft and display your favorite local beer, be hipster and use some vintage bottle from eBay, be ironic and go mainstream, or be mysterious and use the blank bottle we include."
That's right, the blank amber bottle in the photos above is included. This bad boy is a fully functional lamp right out of the box. Bulb included and all.
It's real secure yet easy to swap out bottles without any drilling, gluing, screwing, taping, or cursing involved. Simply remove the blank bottle from the rubber base and push another one in its place. The brass light hardware loosens with a simple turn and tightens back up for a snug fit into most any 12oz bottle. The base is a hand-cut piece of walnut with a hand-rubbed linseed oil finish. Here