This  Molecular, Rubik's Cube lamp is made entirely of real solid wood and nothing else- just a LOT of measuring, cutting, drilling!
Each wooden cube is fixed using real wooden dowels to make a really solid and sturdy structure, the wood has been burnt to add color and really accent the grain and patterns in the wood, it has then been finished with a varnish to give it a subtle shine.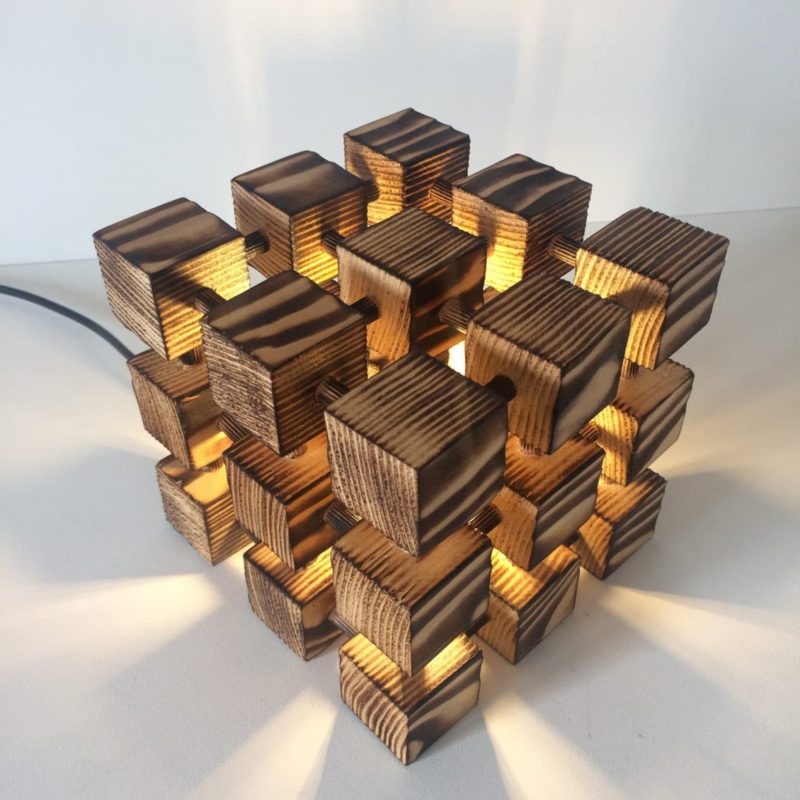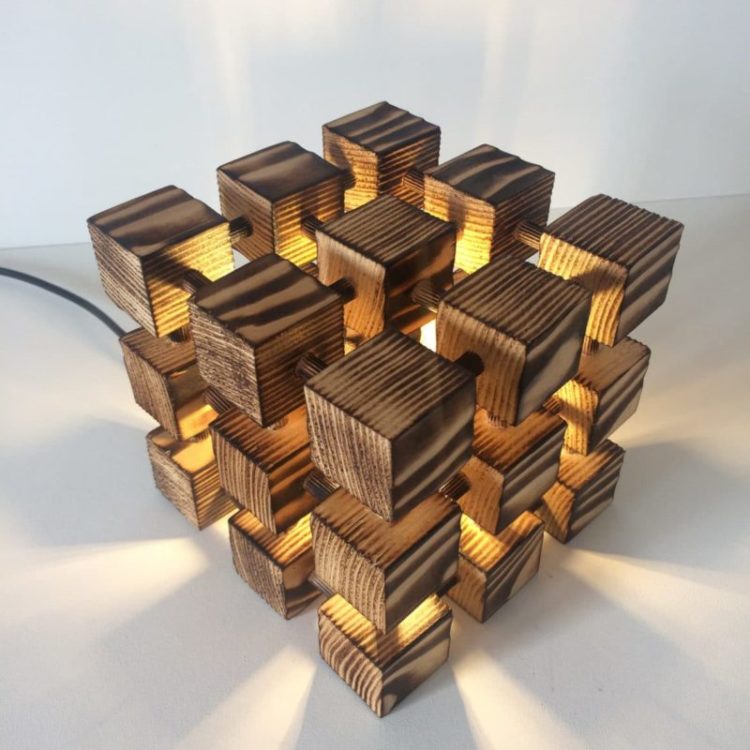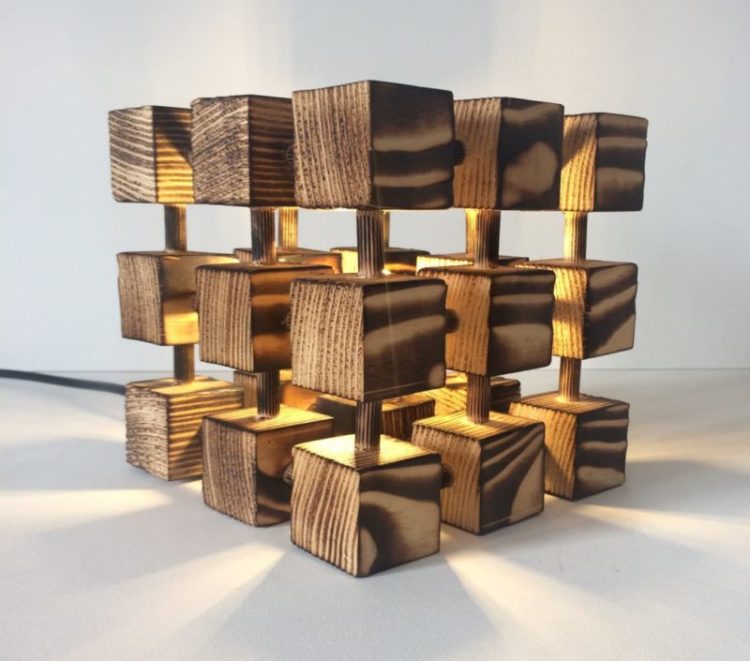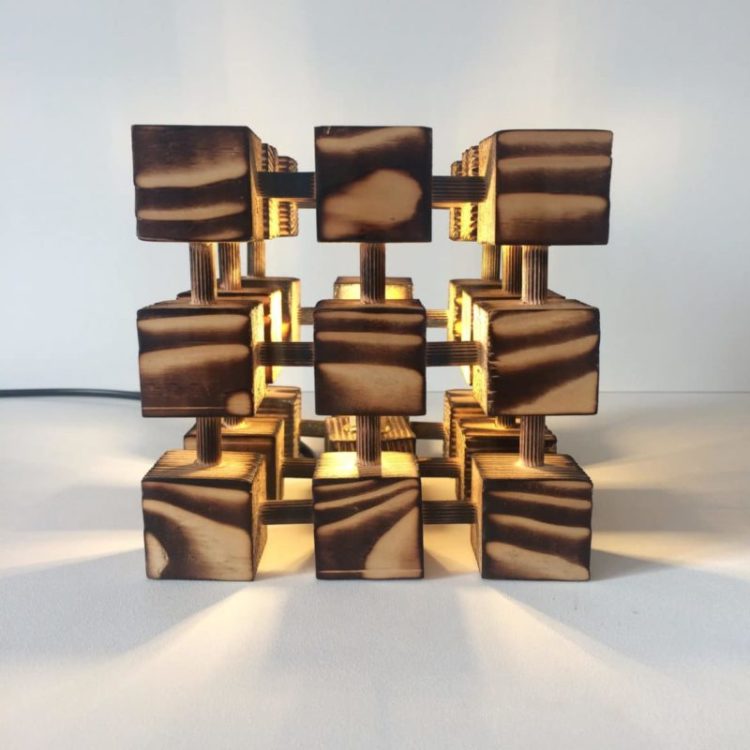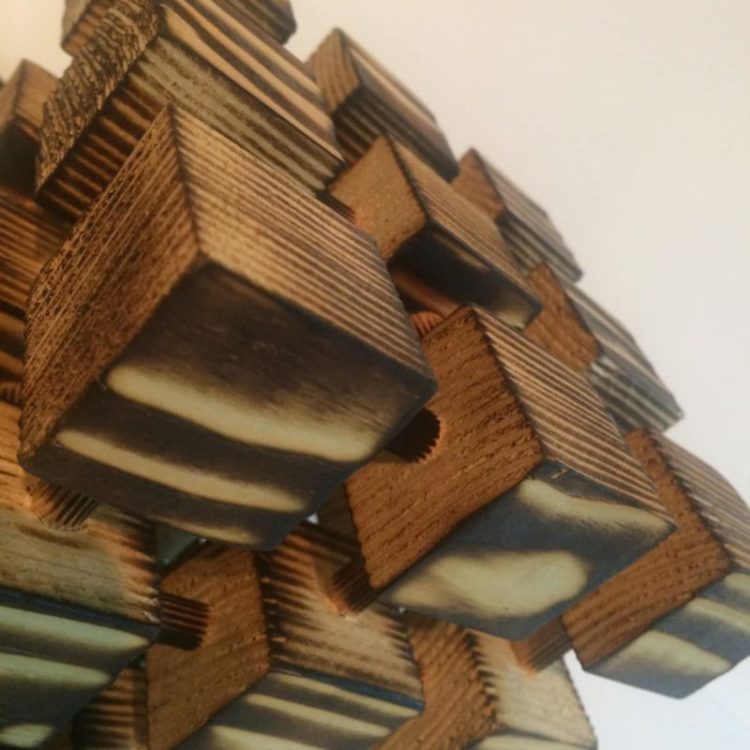 The lamp uses a G9 capsule bulb/lamp and comes with a meter or so of black cable and an in-line on/off switch, all you need is to fit a plug top to suite your country as i only have french/EU types. This particular lamp measures approx 140mm square.