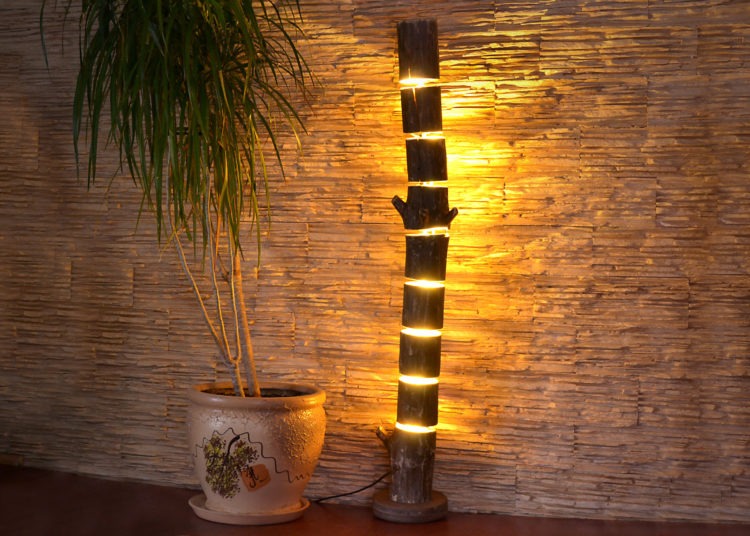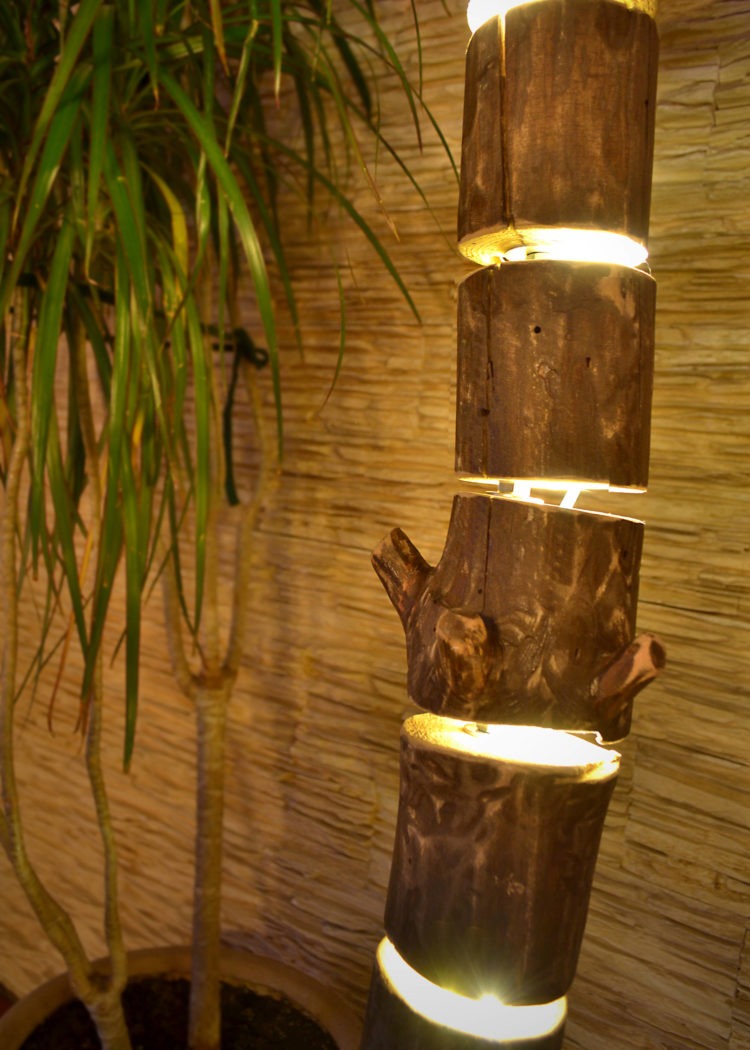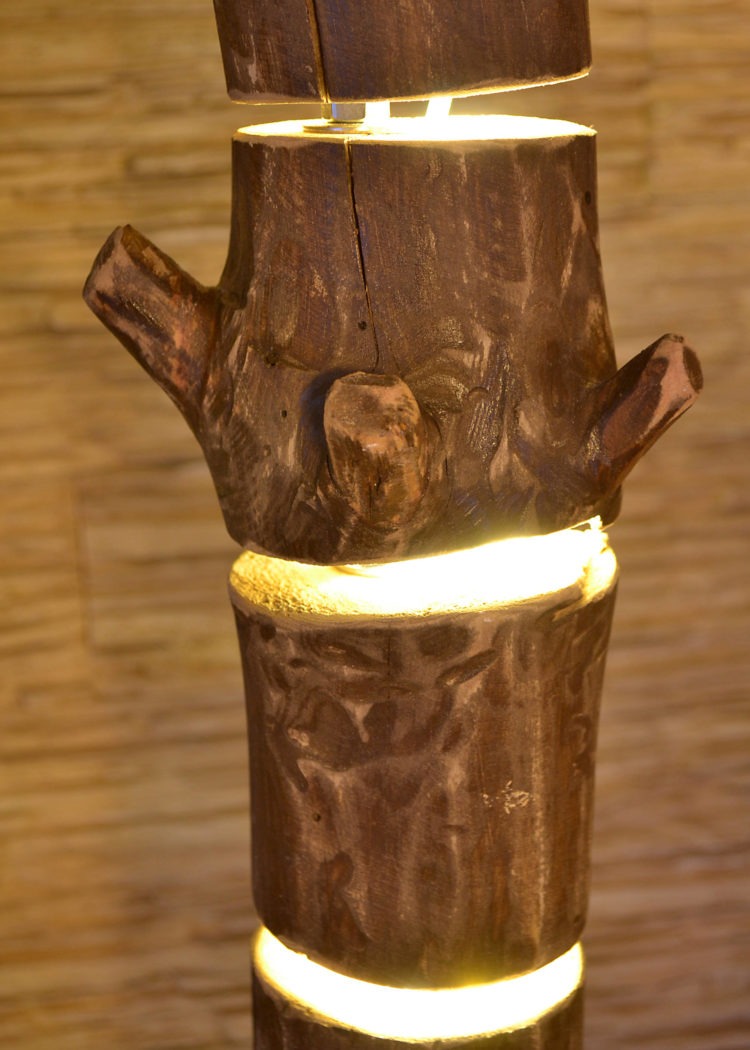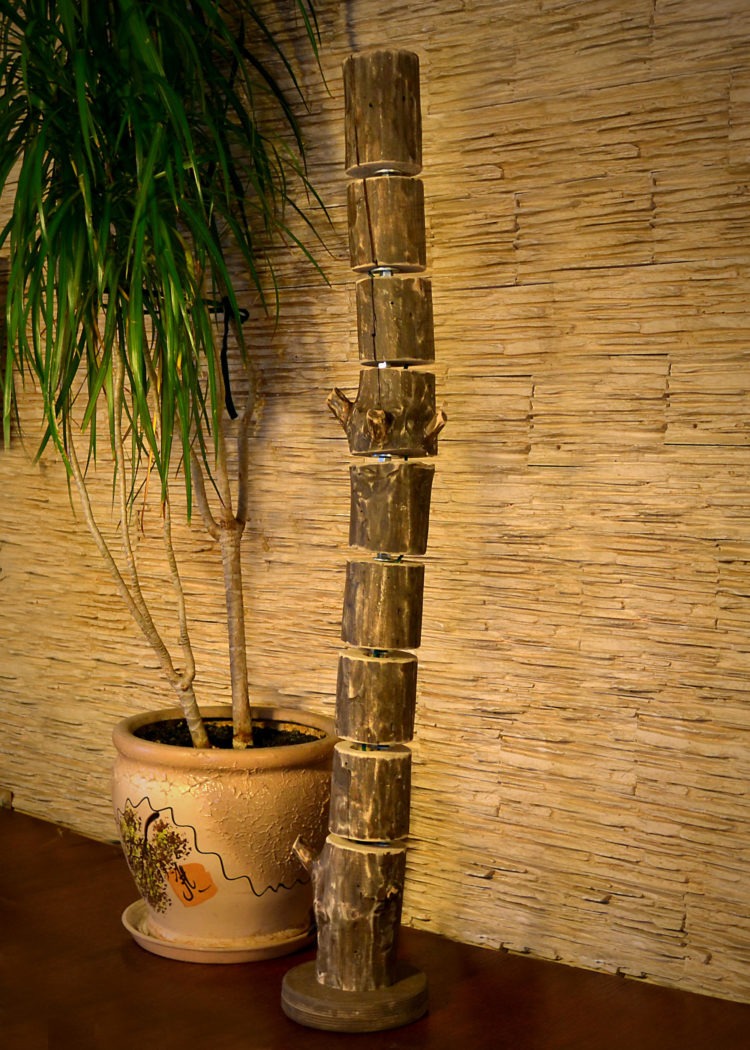 Wooden floor lamp handmade. Made of natural solid logs. The log is carefully processed and covered with acrylic lacquer. As light sources, 8 LED lamps with a total power of 24 W are used. The lamp creates a soft light, which will complement the comfort of your room.
Each lamp is unique due to the use of natural materials and manual processing of wood.
A switch is installed on the wire.
Details:
height – 1 m (40")
diameter – about 10-7 cm (4-3")
the diameter of the base is 16 cm (6")
weight – about 3 kg
power – 24 W