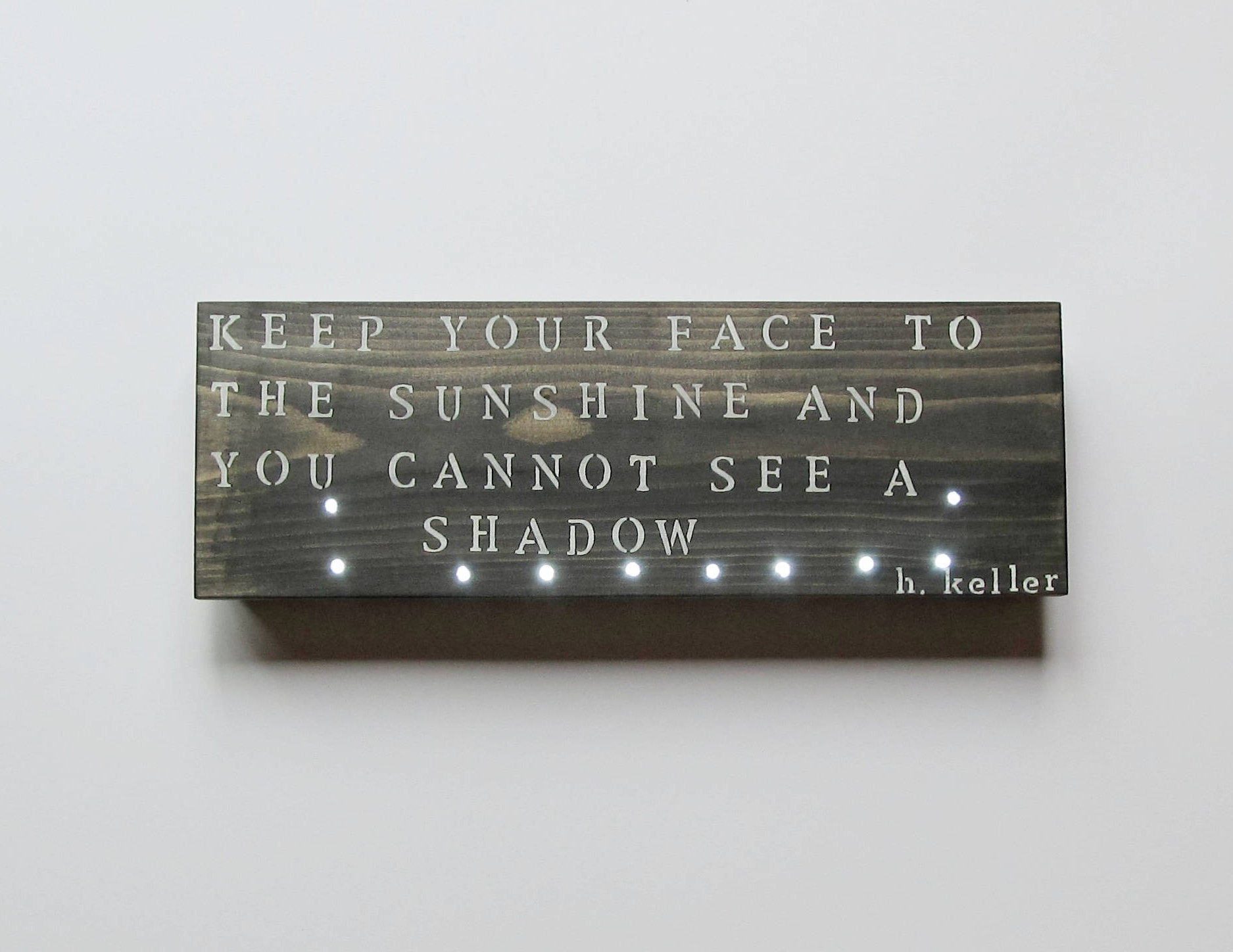 Wood Wall Light featuring Helen Keller Quote: "Keep your face to the sunshine and you cannot see a shadow."
A battery powered LED light strand makes this piece the perfect wall accent and night light.
Item Description:
* 21.75 x 5.5 x 1.5 inch wood wall light.
* Hand painted in a black wash with clear, non-yellowing, varnish.
* 10 Strand cordless LED lights with on/off switch. Ships with batteries.
* Wall hanging weight: 1 lb 11 oz.
* Ships with 2 AA batteries.
Sold by ThisUniqueHome on Etsy
Price: 42.00 USD
How beautiful is this lamp?
Click on a star to rate it!
Average rating / 5. Vote count:
No votes so far! Be the first to rate this post.
We are sorry that this lamp was ugly for you!
Help us find nicer lamps!
Thanks for your feedback!