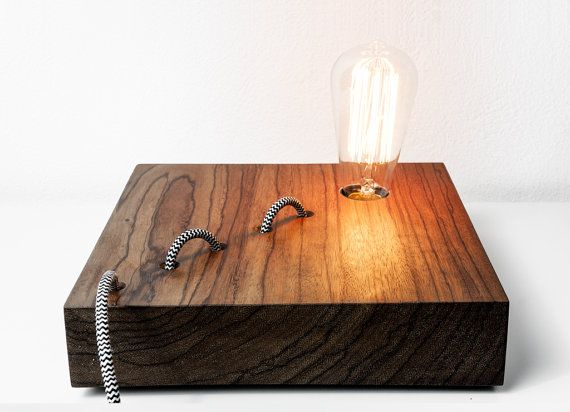 Wood Snake DIY LED Desk Lamp
Basement solid wenge wood, carefully sanded, coated with shellac and beeswax
Wenge is very dark in color with a distinctive personality and a pattern of strong wood partridge.
The wood is heavy and hard. This stand comes with a beautiful lighter down the right side band.
The tree (Millettia Laurentii family): Wenge is a member of the great tree producing legume family and comes from Zaire and other smaller countries in West Africa
◢ DETAILS
-Cable vintage fabric
-Bulb Exposed incandescent (40W – European standard 220-240 Volts – E27) with full range dimmer
Suitable rubber -Feet any surface
-Each lamp is unique and numbered
◢ NATURAL AND NON TOXIC
Shellac is a natural resin produced by the Coccus lacca ( beetle container), which is harvested from trees in southeast Asia. The insect secretes a resin which dries and cures in a protective envelope called lake. The lake is collected, crushed, washed and dried. After cleaning and heating, it is drawn by thin layers of shellac finished. Non-toxic when dry. Shellac is a food coating approved by USP.
◢ BEESWAX
Beeswax is a natural wax produced in the bee hive
I use a mixture of beeswax and turpentine oil natural
◢ LOVE YOUR LAMP
Dust and polish with a soft woolen cloth or duster own
◢ PLUG NOTICE
Connect Reviews: lamp is equipped with CEI 23-16 / VII Europlug.
American standards will require an adapter that I can provide on request.