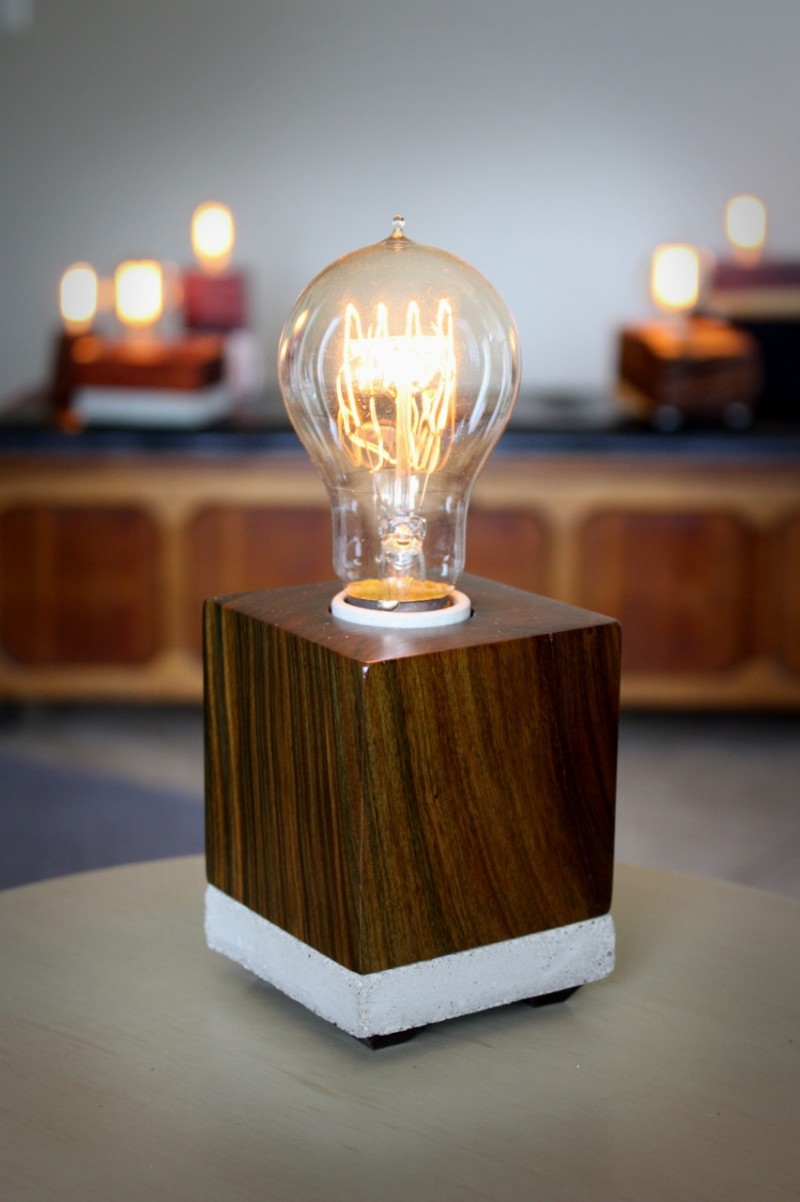 This unique lamp is made from solid, high quality, beautiful Lignum Vitae. Hand sanded, and finished with Shellac to bring out the natural grains. Includes an Edison style bulb, vintage cloth covered 16 gauge twisted wire, vintage style on/off switch, vintage plug and rubber footings to create friction and protect the surface it rests on. The warm glow, bringing out the natural appeal of the wood, is a relaxing addition to any room in your home or office.
As with all wood lamps at GlowSpot, the wood is hand sanded and coated with Shellac, never waxed.
Shellac is used for it's non-toxic, protection properties and ability to bring out the natural features of each type of wood.
Details:
7′ cord length
on/off switch
30w bulb
Block measures 3″ x 3″ x 4 1/4″