Handcraft serves as a base for all creative masterpieces of the "Copper Cat Art Group". Retro-lamp ""Elaterium MP3" is not an exception. Brazing of the radio parts, soldering and etching of the copper, assembling and weaving of the cord-all this is a product of work of the talented hands of our artisans.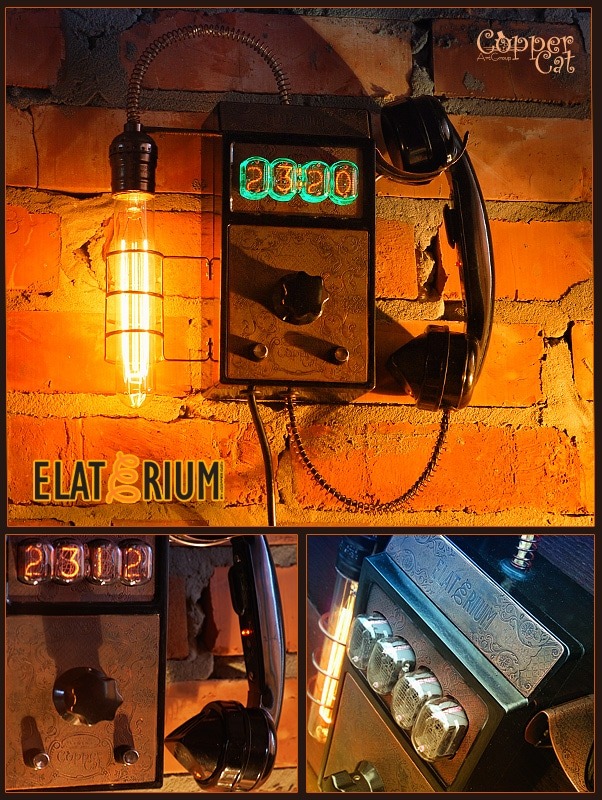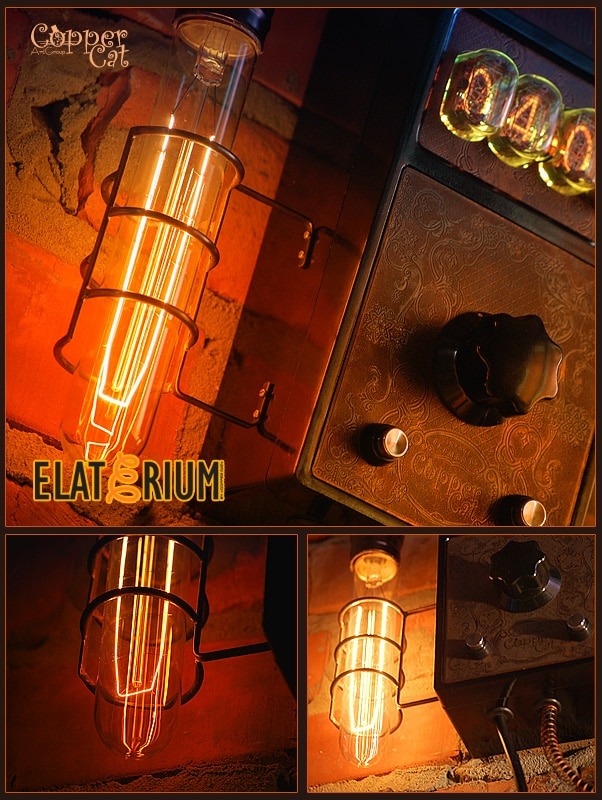 It's well known that fantasy has no limits. To prove that, us, the creative team of the "Copper Cat Art Group", are happy to present to your attention completely new product – wall retro-lamp "Elaterium".
Stylish retro-futuristic design of "Elaterium" feels as is its just from the pages of the novels of Jules Verne. Classical black case, vintage overhead panels made of copper, covered with fine net of patterns, ergonomic design and conceptual completeness of the composition – those are characteristics of our new piece of art.
How beautiful is this lamp?
Click on a star to rate it!
Average rating / 5. Vote count:
We are sorry that this lamp was ugly for you!
Help us find nicer lamps!
Thanks for your feedback!