This Rustic Vintage Lamp, Piping Searchlight, is unique, impossible to duplicate piece of steampunk functional art, this light will be perfect for your desk, end table, home office, or wherever you'd like to place it !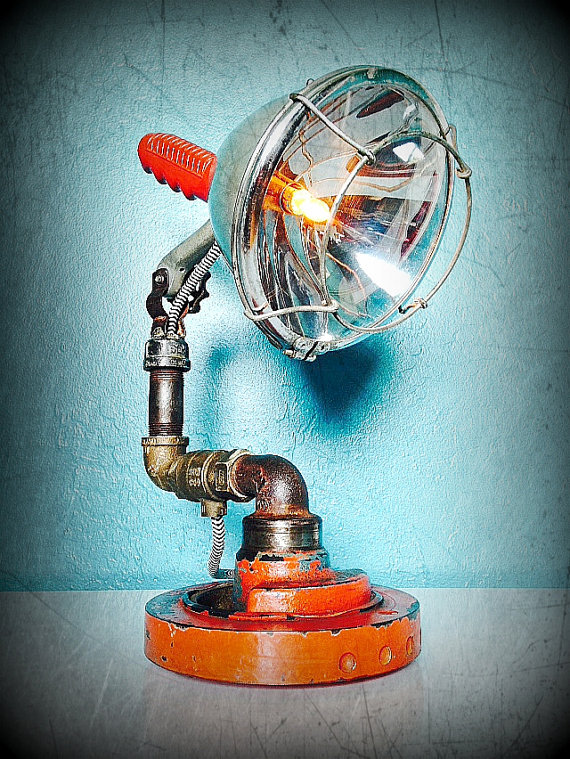 Assembled from scratch, all parts were cleaned individually without altering the patina where existing, all the metal has been treated with rubbed wax to seal it and prevent further corrosion. It was assembled using a variety of parts, including an automotive harmonic balancer, reclaimed iron piping and brass fittings, a vintage Half-Mile Ray searchlight and some bits and bobs to complete the assembly.
The light switch is integrated on the main light on top of it, the wiring and electrical components are completely restored and tested to work accordingly.
The cord is about 4 feet long and it is new heat resistant cloth covered wire.
This piece was modified to work with 120 volts, when replacing the bulb make sure it is for the right voltage.
This piece has been numbered and signed.