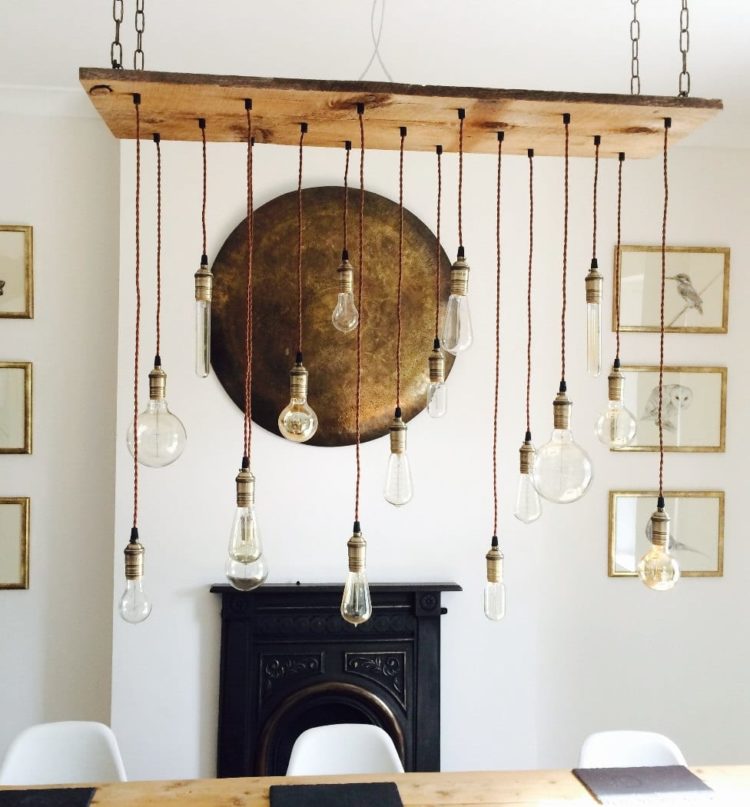 Perfect modern farmhouse lighting with this WOOD pendant lighting chandelier made with Reclaimed Rustic Wood – Antique and LED Light Bulbs
All Chandeliers are custom and handmade to order any way you like.
BULBS: Choice to include a mix of antique style Edison bulbs, now available in LED or Incandescent (shown). Mix includes bulbs of different shapes, sizes, and filaments. Antique light bulbs provide a warm light.
RECLAIMED WOOD: Recycled barn wood available in: Natural Light Brown, Natural Weathered Grey, Painted/Whitewash White, Stained Dark Walnut, or Stained Ebony.
LENGTHS: Standard Pendant length is varied from 15" to 35" from the wood to the sockets.
CONNECTION: Default connection is a clear 5FT "out" wire.
MOUNTING: Installation options for any ceiling height. Wood can be hung as close as 2″ from the ceiling and creates a floating wood effect, OR hang lower for high ceilings.
INTERNATIONAL: Can be used in all countries worldwide. 90V – 240V.