This lamp is a great gift for motorcycle enthusiasts! The vintage incandescent light bulb creates the perfect ambiance in any living room, bedroom or garage.
The lamps are all handmade vintage motorcycle parts recycled. They come with a vintage filament bulb and high quality brass sockets. Most are single pieces, so the base may vary due to the use of different models. However, they all have the same look and lighting. Some lamps may show wear and minor corrosion, again, due to the actual wear and tear of the motorcycle's life, which adds more character to the piece.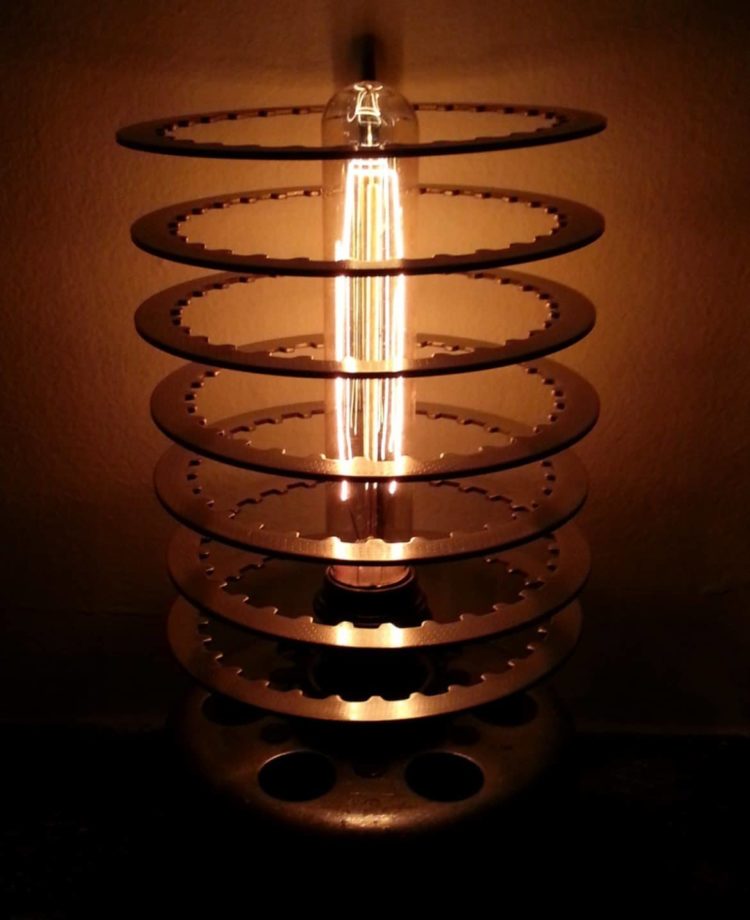 Specifications
Lamp: Typical height is 11 inches of 5.5 cm in diameter (dimensions may vary slightly due to the use of different motorcycle models).
Socket: Max. Voltage = 250 Volts; Power consumption: 250 Watts
Electrical cord: 6 feet; Caliber 18 (2 wires)
Filament lamp (included): voltage = 120V; Power = 30W
100.00 USD, by MysticMachines