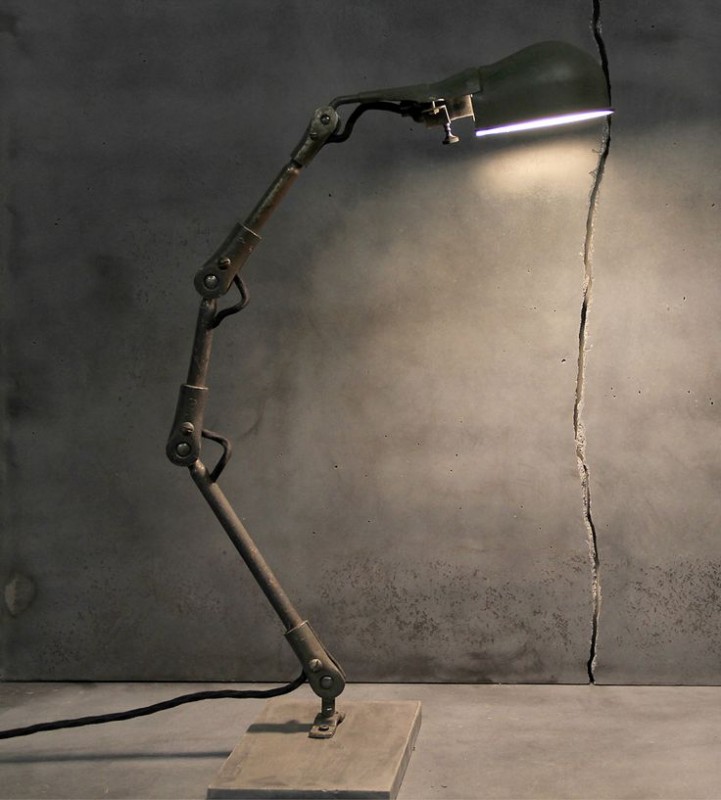 A rough-and-tumble rustic vintage lamp plus a sleek, handmade concrete base turns into this fully functional desk light. Though it certainly still has signs of wear from its previous life, the deep gray metal exterior is still as eager to please as ever. It's been rewired with a beautiful cloth-covered wire – just add a bulb and she's ready to shine.
How beautiful is this lamp?
Click on a star to rate it!
Average rating / 5. Vote count:
No votes so far! Be the first to rate this post.
We are sorry that this lamp was ugly for you!
Help us find nicer lamps!
Thanks for your feedback!