If the idea of offering accessories that will transform the flash of the iPhone 6 into a table lamp is not new, it get one more dimension and especially multifunctional design with UpLamp…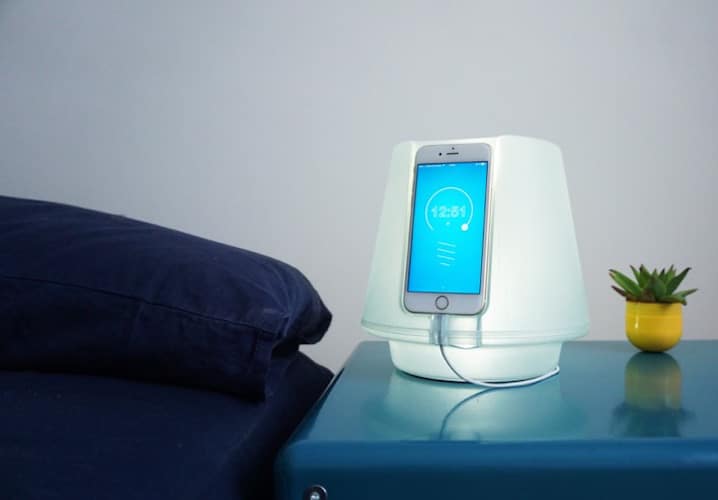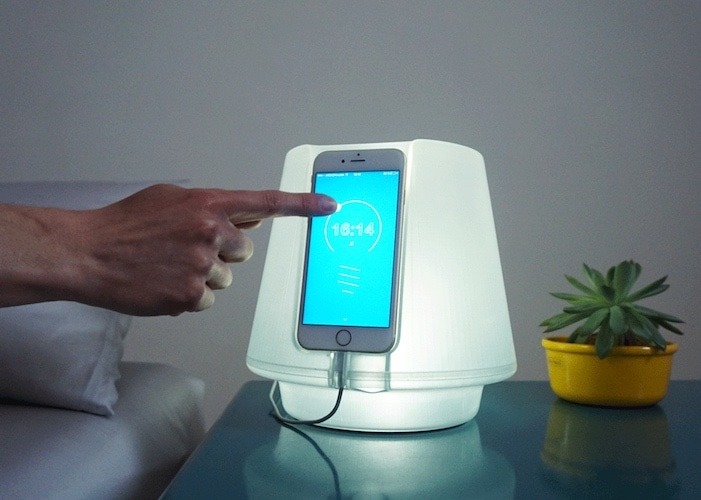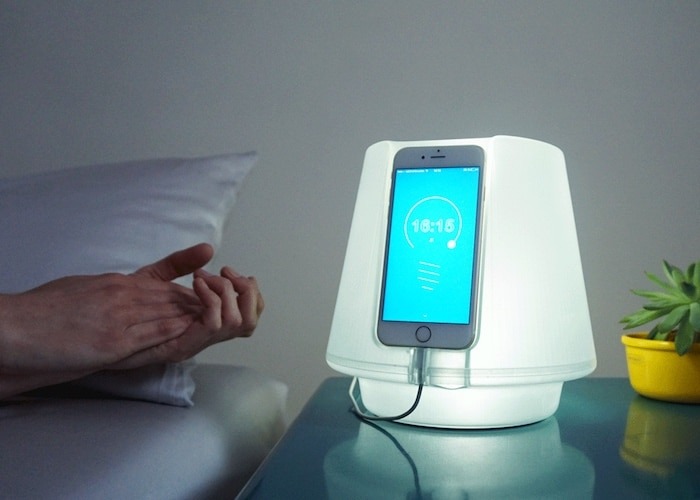 Designed by German designer Naty Moskovich, this sort of shade translucent resin is a docking station without electronic components that will not only allow you to charge your iPhone 6s with its USB / Lightning, but also to enjoy his flash into a genuine table lamp.
Coupled with its dedicated free mobile application, the UpLamp will also be perfect as an alarm clock especially since all orders are gestural, since you will by example, make a circular movement of the hand in front of the screen of iPhone to vary the light or to clap to turn it on or off. Ongoing funding on Kickstarter, the UpLamp should be marketed in different colors as early as next August 2016 price of 49 € provided to pre-order it now here.