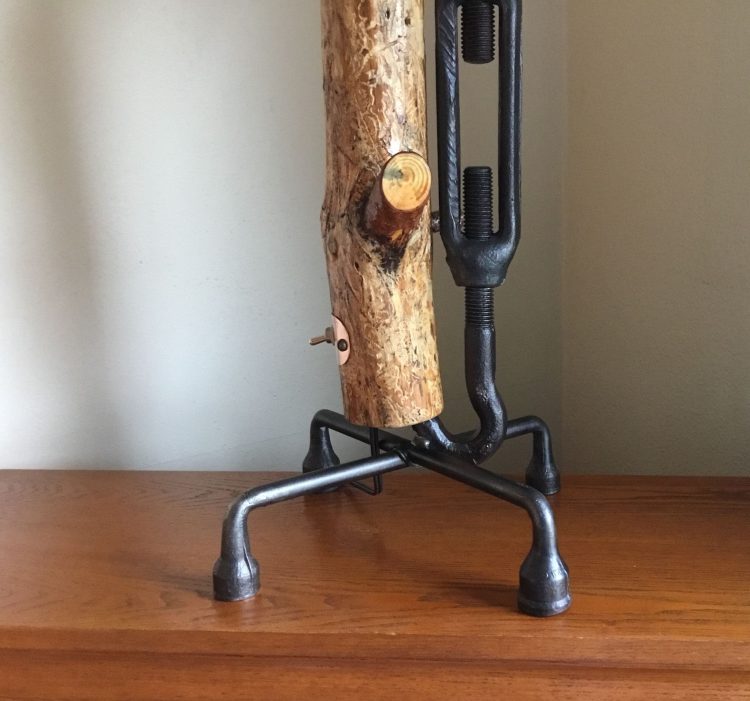 This unique lamp was created using a 4-way lug wrench as the base supporting a vintage iron turnbuckle and a red pine limb with a beautiful natural design created by pine borers. The clear cord coming from the curved metal spout into the wood resembles running water. The reclaimed steel pipe supports an antique stained glass and brass lamp shade. Set into the wood is a toggle switch with a copper plate surround.
The lamp is 16 inches wide, and stands about 34 inches tall. With a narrow footprint, this beautiful lamp would fit nicely on nearly any surface.
More info on the designer's Etsy boutique
We are sorry that this lamp was ugly for you!
Help us find nicer lamps!
Tell us what kind of lamp do you like?