Superb combination of a coffee table with a floor lamp. Very design, this lamp and table is made from a hollowed tree trunk in which we installed a light, with a glass plate placed on it. This lamp is not for sale, only for your inspiration. However, here are similar models: Wood Lamps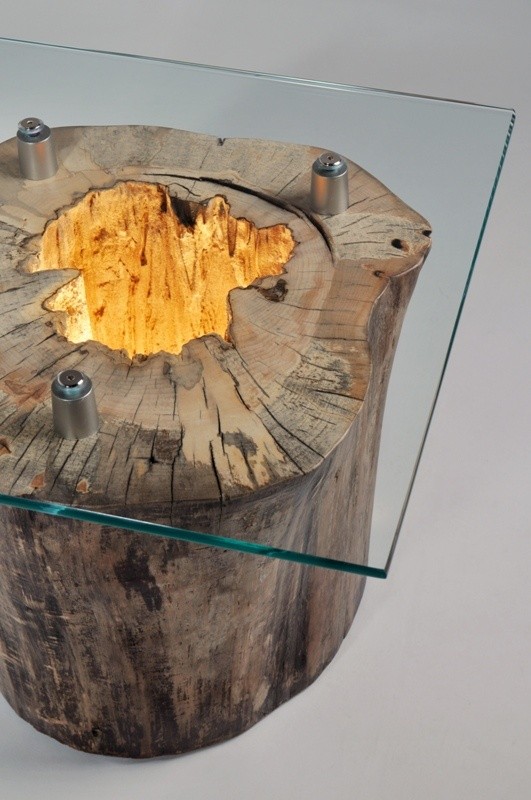 Best wood table / Floor lamp we have found! Unfortunately, there is no tutorial or place to buy… So try to make one yourself!
We are sorry that this lamp was ugly for you!
Help us find nicer lamps!
Tell us what kind of lamp do you like?