Table Lamp from Vintage Retro Car Parts, every car fan(atic) knows the Weber carburetors. The lampshade is an air filter, which provides cozy yellow light.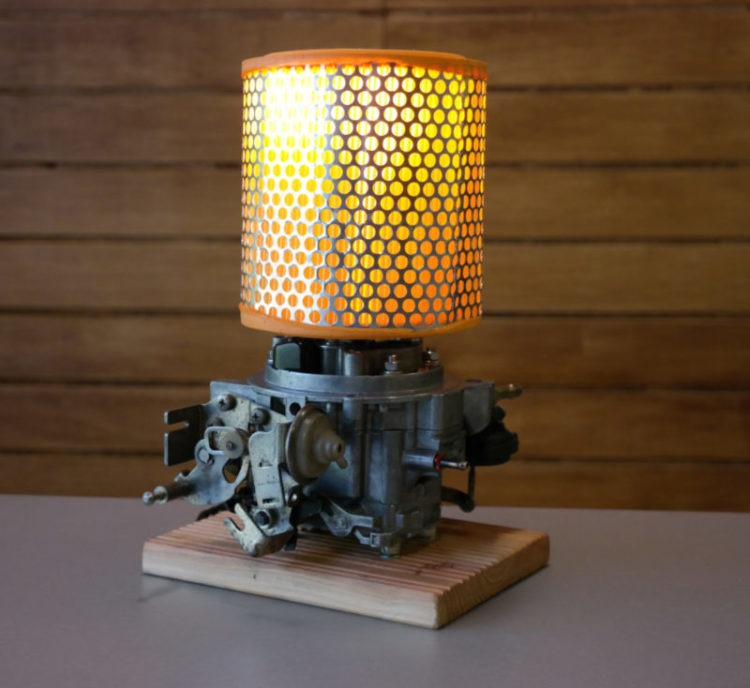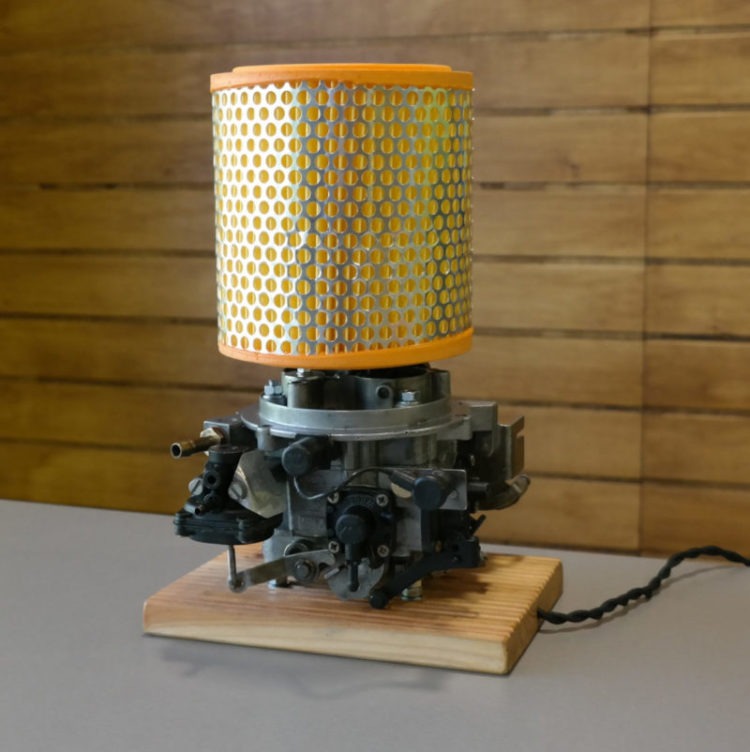 The socket of the bulb is E27. The wire of the lamp is made of black textile cable, approx. 1,5 m long, and it is equipped with a switch. The height of the lamp is 30 cm, the size of the basis is 19,5X14 cm.
All the metal parts have got lacquer and paint layer to protect its condition. It's a perfect, unique gift for men, boys, car fans, or anyone who likes technical stuff. Even workshops, services and offices can be decorated with this lamp.