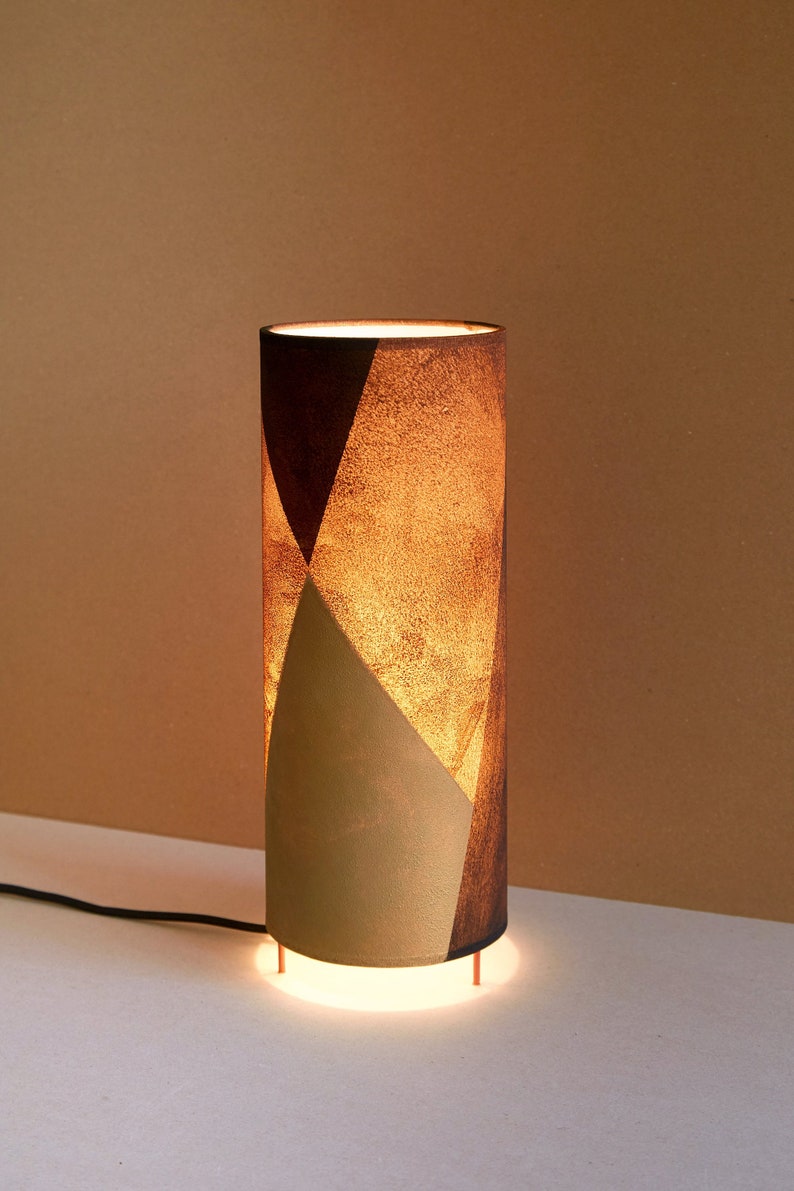 Price: $110.00USD
This table lamp is part of our new MUTTER collection. It is handcrafted with great care and professionalism.
With the influence of the firsts oils on canvas by my mother (she's a painter) and a bit of the first Bauhaus School in Weimar and the images that I remember when I studied this; Its lines, its propagandistics posters, its xilography, etc. With all this mixed is born the inspiration to make this lampshade collection with my hands.
The elegance of this lamp gives a warm and cozy touch to your space with its beautiful golden and rust-colored hues which become more intense when the light from the bulb is seen through the screen.
The materials are manufactured in Spain and meet all safety standards required by the European community. The cylindrical structure of enameled aluminum (antioxidant white lacquer) is 30 cm (11.81'') high and 12 cm (4.72'') in diameter with four 1.5 cm (0.59'') legs.
The product comes with a 1.5 m (41.34'') black cord and switch.
The bulb (recommended using 40 watts maximum) is not included. We recommend using a led bulb. You'll save on your electric bill and help take care of our planet.
Each creation I make is done in my atelier and each one is not identical to the others. My lamps, prints and notebooks are handmade and they could have little differences among them wich give them value and character to the piece.
We carry out sending a secure packaging which will protect your lamp and arrive in perfect condition beyond wherever you want. This design is made ​​to order and take 3 to 5 working days to complete and send.
¡Thanks for visiting us!
You can see more lamps of LuzdePapel on our website:
www.luzdepapel.com