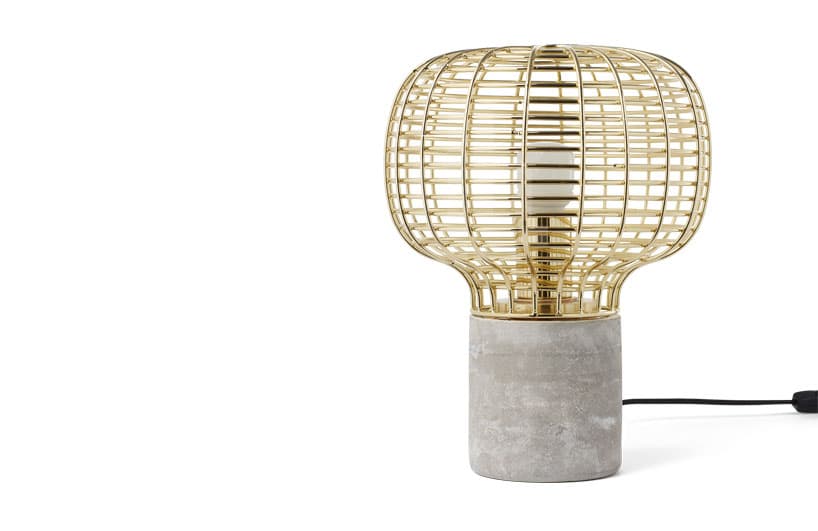 The 't-light series' danish company bolia by james burgess design from the UK consists of a collection of table and pendant lamps with an industrial-looking aesthetic. influenced by a 't' shape, the pieces combine bold lines with subtle curves and contrasting materials. a dense, solid concrete base forms the focal point of the object, which then flows seamlessly into the finely wired lamp diffuser.
the heavy concrete adds weight for stability, whilst the lattice shade casts dramatic shadows, allowing light to fill the space through a patterned ray of illumination.
How beautiful is this lamp?
Click on a star to rate it!
Average rating / 5. Vote count:
No votes so far! Be the first to rate this post.
We are sorry that this lamp was ugly for you!
Help us find nicer lamps!
Thanks for your feedback!