What is The Bonfire?
The Solo Stove Bonfire, the worlds most unique fire pit, pushes the limits of both combustion airflow efficiency and minimalist outdoor design. It was painstakingly engineered to provide a backyard fire experience that cannot be duplicated. Using our patented design and specialized construction process, we have created the most beautiful single unit fire pit ever.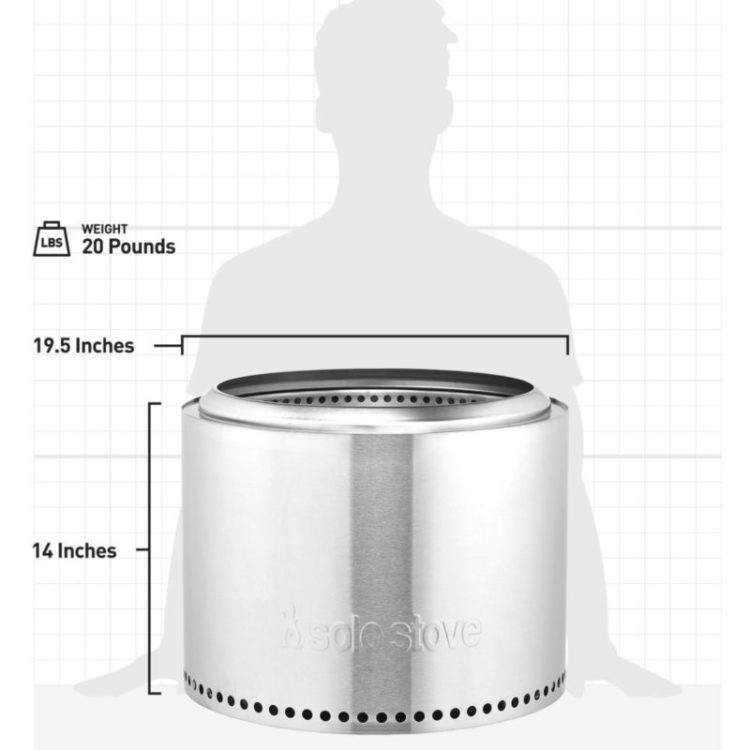 How it Works
Designed with a double wall, the Bonfire has unique airflow properties which make it extremely efficient. The air intake holes on the bottom of the stove channel air to the bottom of the fire while at the same time, channels warm air up between the walls of the stove. This burst of preheated oxygen feeding back into the firebox through the smaller holes at the top of the stove causes a secondary combustion. This allows the fire to burn completely which is why there is very little smoke during a full burn. A more efficient burn also means you'll use much less wood compared to an open campfire.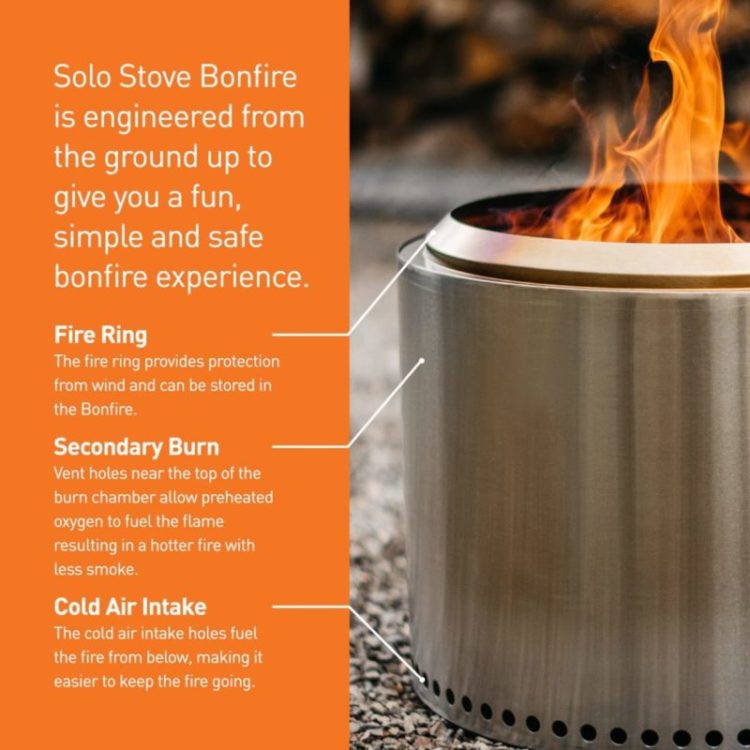 Tech Specs
Height: 14 inches
Width: 19.5 inches
Weight: 20 lbs
Materials: Stainless steel
Fuel: Firewood Logs
Built to Last
Each and every Solo Stove Bonfire is precision made with state-of-the-art machinery, premium materials and a touch of skilled craftsmanship. Bonfire is every bit functional as it is beautiful.
Sale
Last update on 2019-05-20 / Images from Amazon API