These Solar Luminaries are made from small vintage glass Punch Cups reclaimed from my local Landfill, that I hand paint with the same high temp paint that I have been using on my hand painted projecting Light Bulbs for 20 years.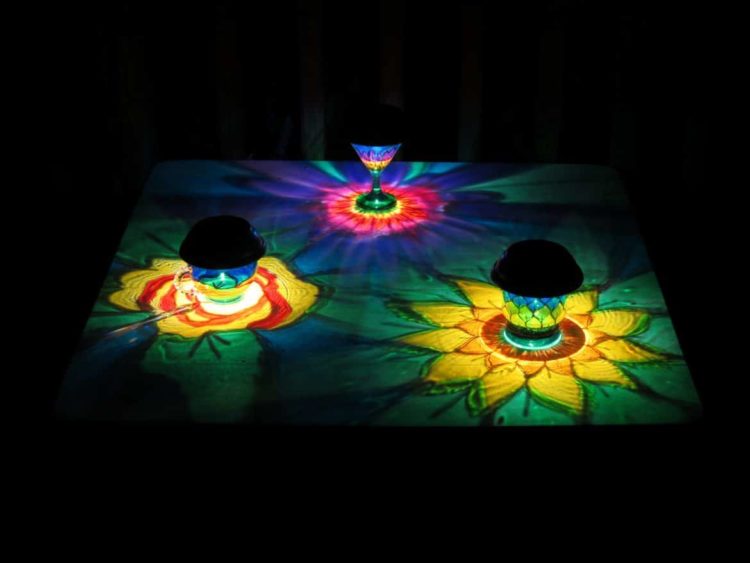 It is a water base color that is permanent and weather resistant once cured. I find these glasses at the recycle center at the dump. Many times I find a whole Punch bowl full of Punch Cups that were left over from an estate sale.
... More info
How beautiful is this lamp?
Click on a star to rate it!
Average rating / 5. Vote count:
No votes so far! Be the first to rate this post.
We are sorry that this lamp was ugly for you!
Help us find nicer lamps!
Thanks for your feedback!