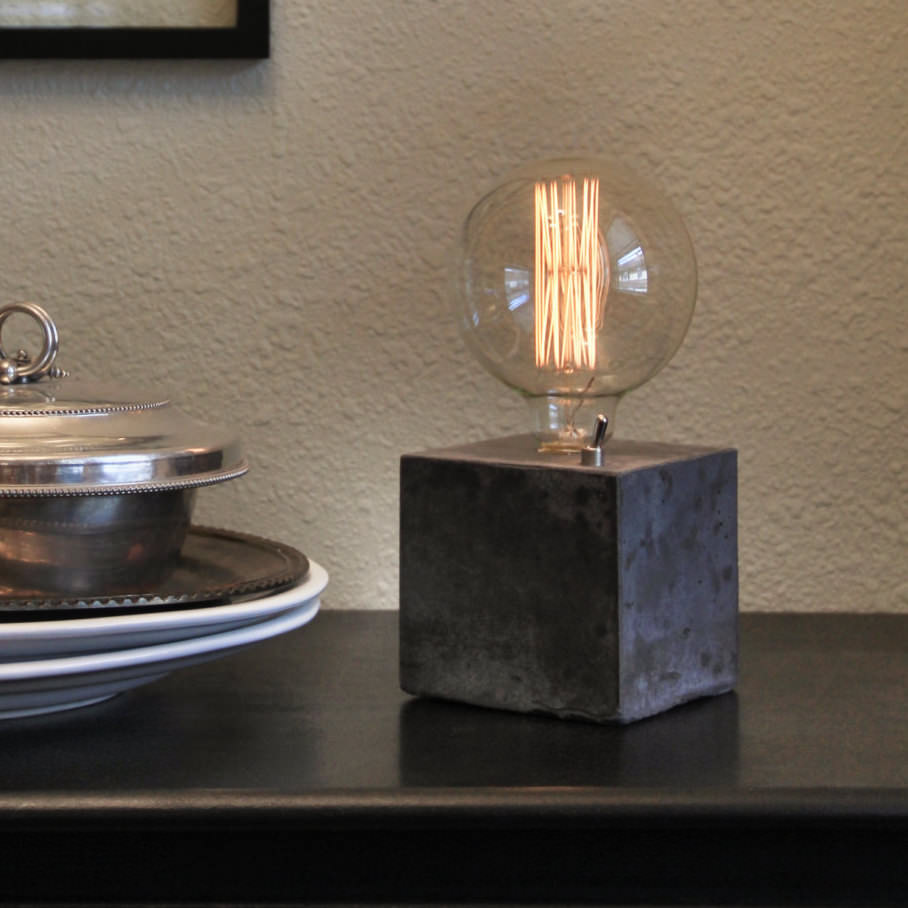 Take the glass from recycled bottles plus cement, a retro toggle, and some handcrafted love and you end up with this wonderful lamp. Add the glow of an Edison bulb and you are ready to light up your space.
– Lamp measures 4.75″ x 4.75″ x 4.75″
– Bulb adds 5.5″ to height
– Cloth covered wire.
– Bulb not included.
-The lamp is rated for up to 250V
Sold by ConcreteShopWest on Etsy
Price: 69.00 USD