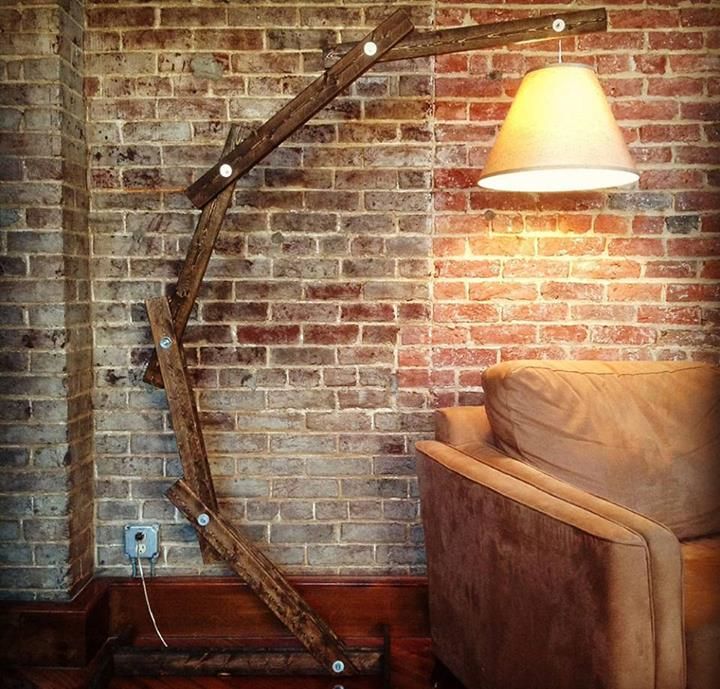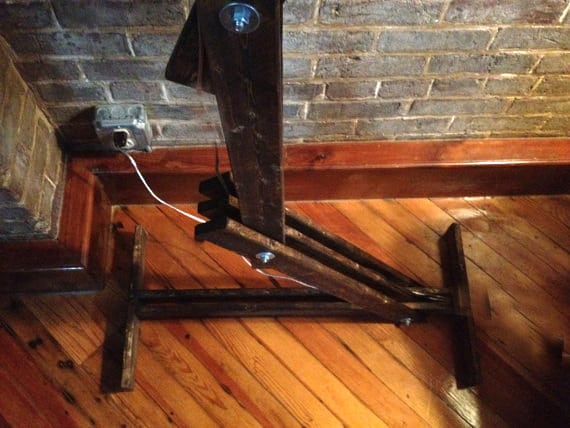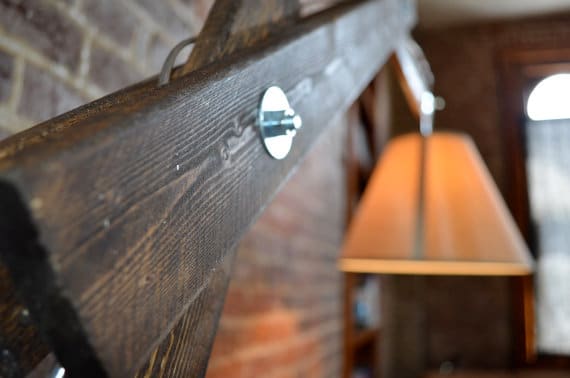 Rustic Wood Arc Floor Lamp: The perfect addition to add soft light and ambiance to any modern farmhouse lighting, urban loft or cabin in the woods, this cantilever style rustic floor lamp is hand-crafted with stained wood and silver hardware. Choose light, medium or dark stain.
The rustic floor lamp comes loosely assembled so you can adjust the cantilever arm to the desired height. Simply tighten each bolt with a 1/2" wrench to complete assembly. A Phillips head screwdriver is also needed to attach the legs of the base. (Instructions included.)
Adjustable height. As pictured, this floor lamp stands 6′ and the base measures 30″ x 15″.
The standard light socket that we include will work with any general purpose lightbulb (any watt). However, just make sure your lamp shade can handle whatever lightbulb you use.