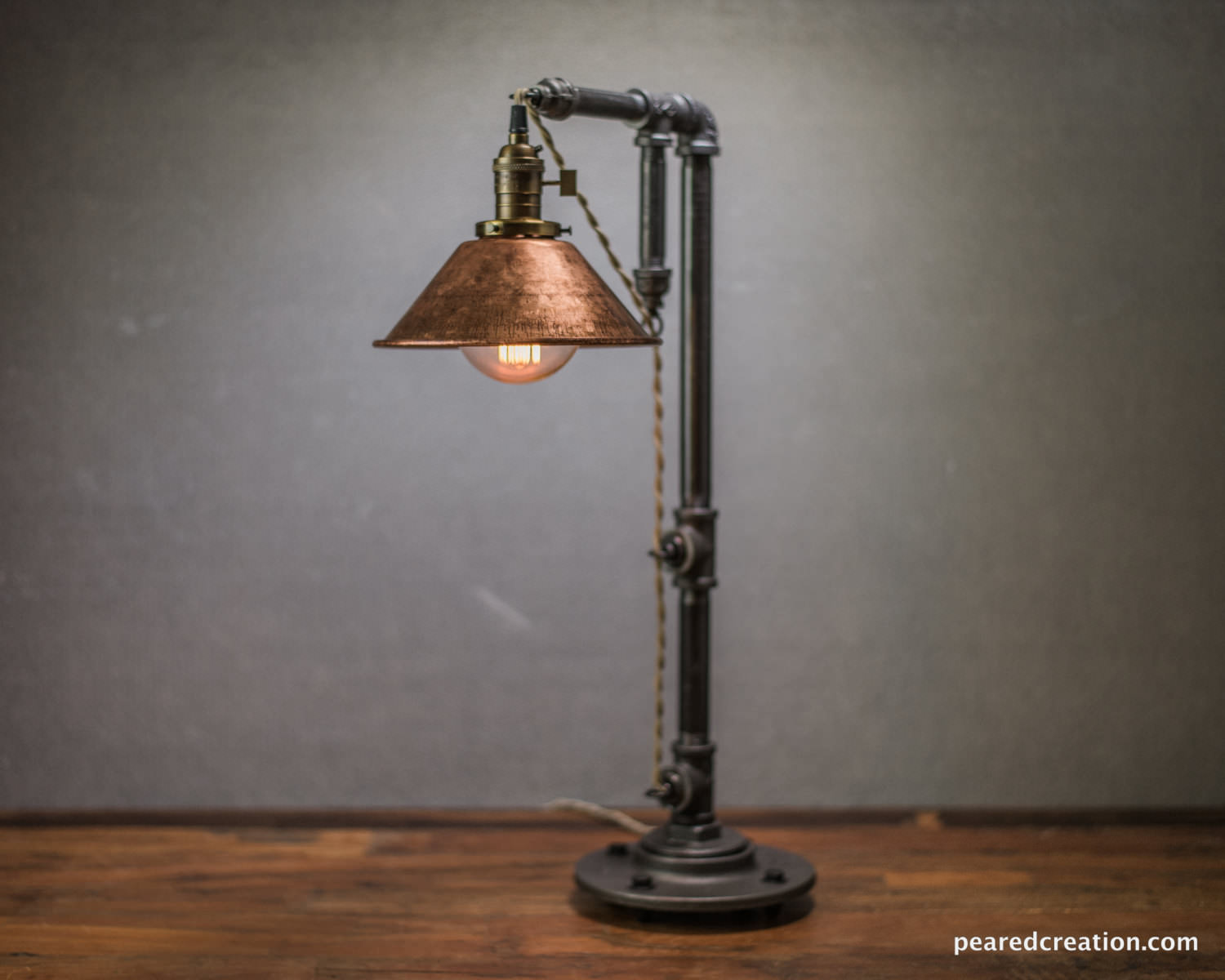 This industrial table lamp uses a 60 Watt Edison Bulb which hangs from a vintage style cloth cord and offers subtle but brilliant ambient light. The 8″ copper shade will stand out in any room…
We have had customers use this lamp as an accent in many styles of decor from the rustic to the industrial.
The table lamp is constructed from industrial style black iron piping. The height of the shade can be adjusted by threading the cord the metal loops.
Dimensions:
Height – 26in
Width – 8in
Depth – 14in
Sold by newwineoldbottles on Etsy
Price: 185.00 USD