Book-shaped chandelier "Iluminante", will look harmonically in any interior, in any premises – in an apartment, in office, café, bar. It can stand on the shelf, on the table, on the nightstand or tea table, in the bedroom, in the sitting room, in the kitchen, children's bedroom, on the porch or at bar stand.
Soft adjustable light, combined with vintage looking spiral Edison's lamp, will compliment premises with additional cosines, mood, and correct atmosphere.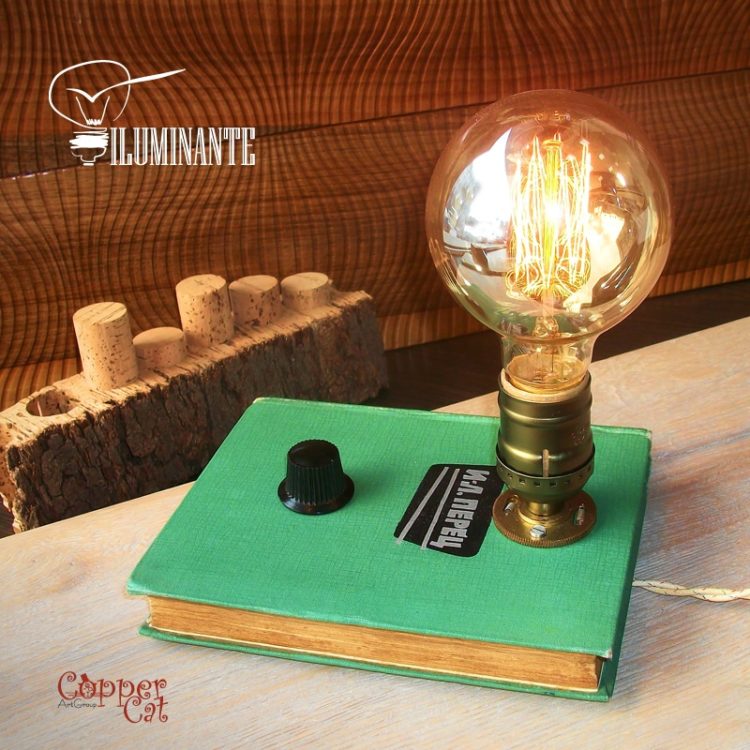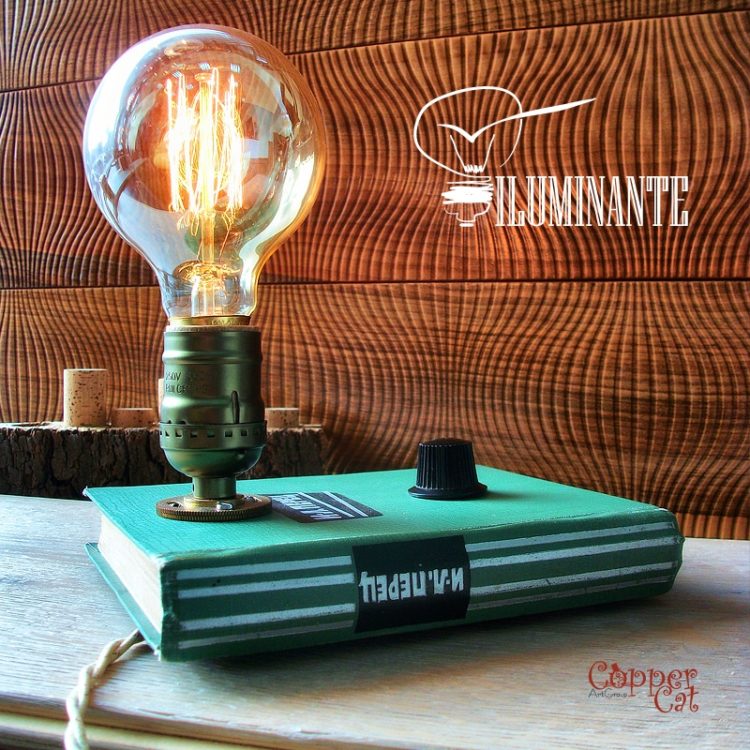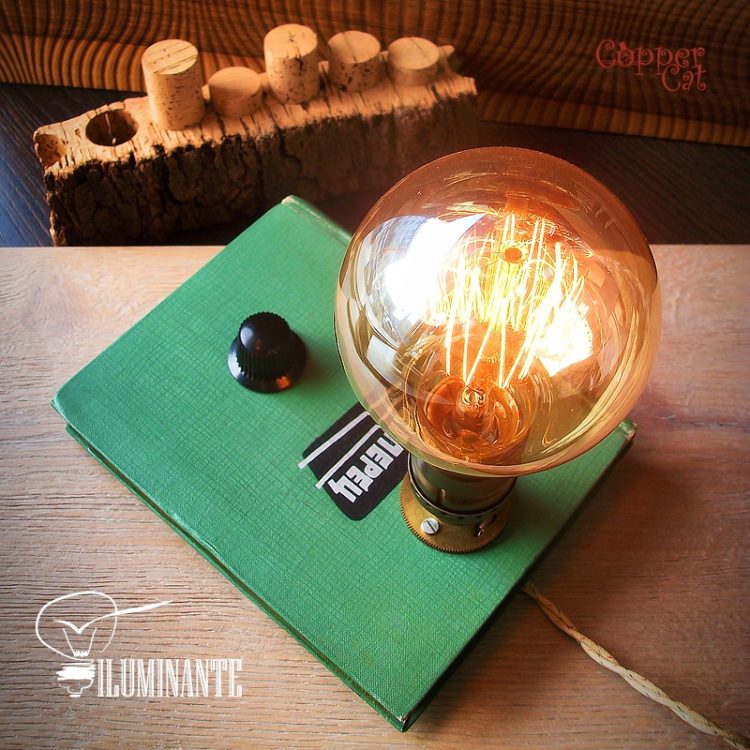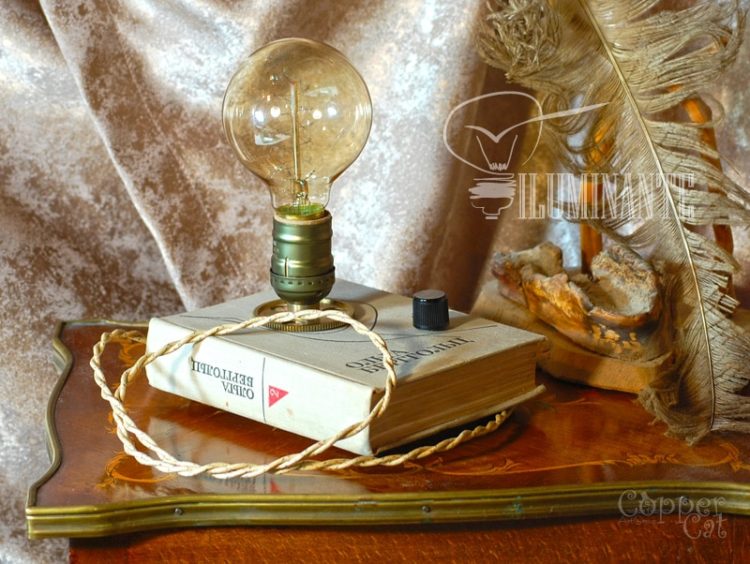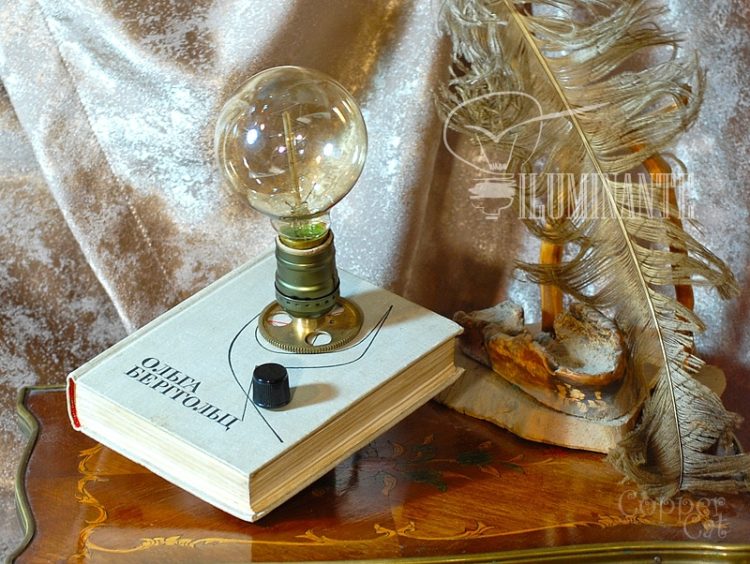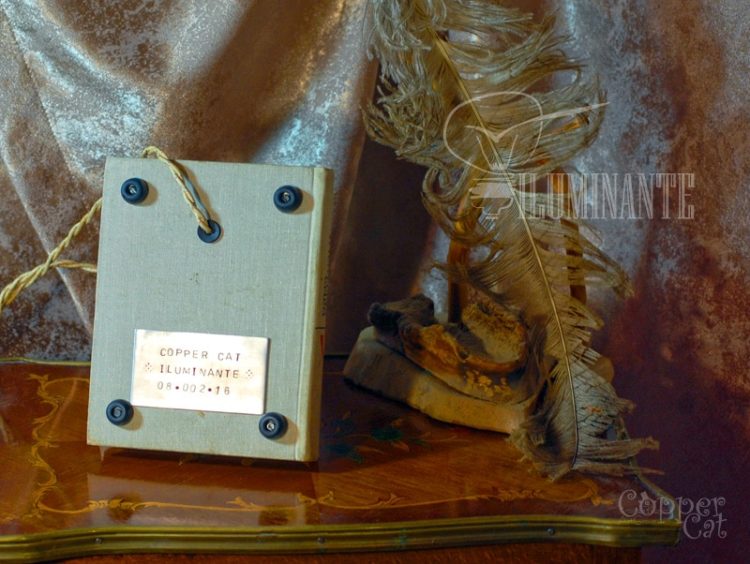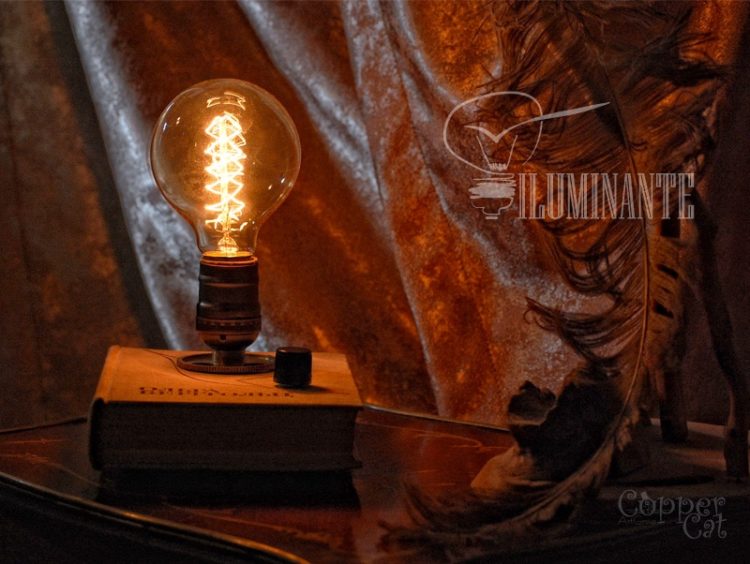 Once we saved from the recycling bin a pile of old books. Once needed and read, they were disposed of and on the way to recycling. After some discussion, we – creative team of the "Copper Cat Art Group", decided to give a "second life" to the books. We wanted to make them necessary and useful once again, although in a somewhat different way….