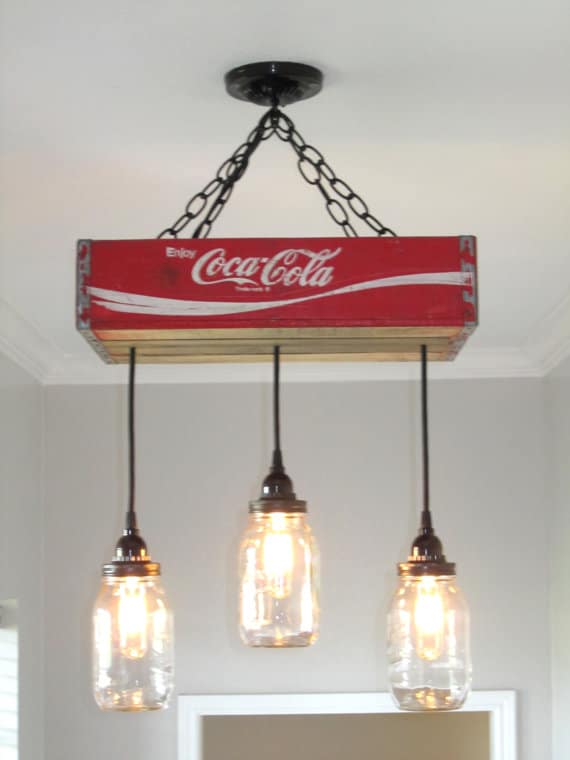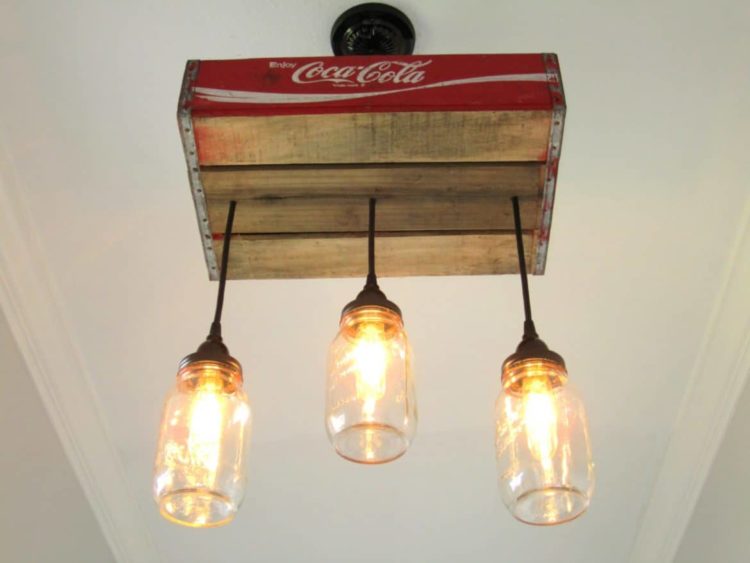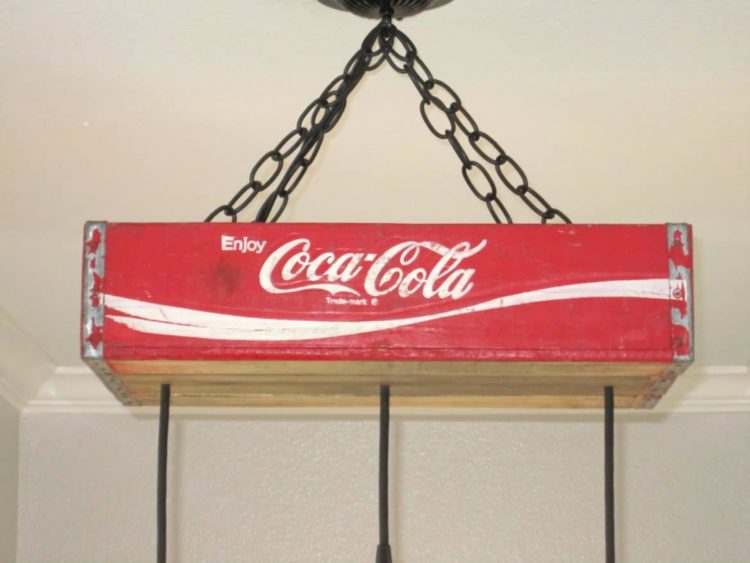 Do you want an ordinary light or a conversation piece? Recycled Coca-Cola Woodcase Chandelier: These lights are handcrafted and made to order. The crate used will vary based on availability.
The box dimensions are 18.5″ X 12″ X 4″.It has three lights with 25 Watt light bulbs.
The length of the longest light is 31.5″ and the wire is adjustable up and down and can be dropped up to 3 inches.
How beautiful is this lamp?
Click on a star to rate it!
Average rating / 5. Vote count:
We are sorry that this lamp was ugly for you!
Help us find nicer lamps!
Thanks for your feedback!