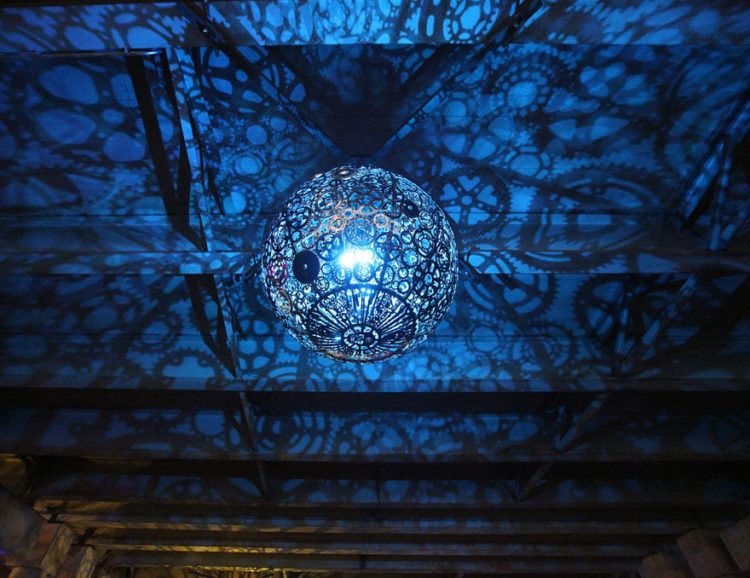 If you do not know what to do with your old bicycle, Joe O'Connell and Blessing Hancock know since they manufacture pendant lighting chandeliers from recycled bicycle parts (mainly gears). Their works of Ballroom Luminoso project were displayed in public places San Antonio and chandeliers are equipped with LEDs to broadcast surreal shadows.
The department of culture of the city said:
By incorporating public art in the most accessible places, we bring to our community to create a welcoming area for our residents and for the other members of our city
Designers website is now close so we can't give you more information...
How beautiful is this lamp?
Click on a star to rate it!
Average rating / 5. Vote count:
We are sorry that this lamp was ugly for you!
Help us find nicer lamps!
Thanks for your feedback!