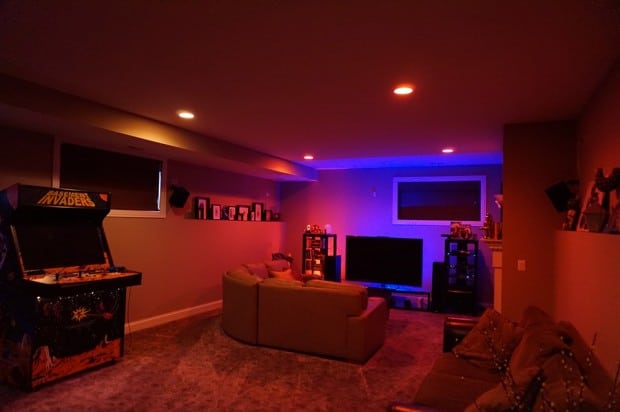 The LED technology inside every hue wireless LED bulb is a little bit special. That's because it can display different tones of white light – from warm yellow white to vibrant blue white. Of course, it can also recreate any color in the spectrum. Naturally.
And they couldn't be easier to install. Just pick the lights or lamps you want to give the hue makeover and screw the wireless bulbs in. Then turn the light switch on, so there's electricity running to the bulb, and you're all done. It really is that simple.
With Goldee, simply add your bulbs and rooms to the app the first time you start up, then tap on the room and the scene you want to run. With the app's built-in scenes, you can gradually watch the colors in your room shift to set one of ten moods. Each scene has been composed by a professional lighting designer and it shows. Light is our paint and the canvas is your walls. Enjoy the light scenes created by visual artists that will turn your home into a piece of art.
How beautiful is this lamp?
Click on a star to rate it!
Average rating / 5. Vote count:
We are sorry that this lamp was ugly for you!
Help us find nicer lamps!
Thanks for your feedback!