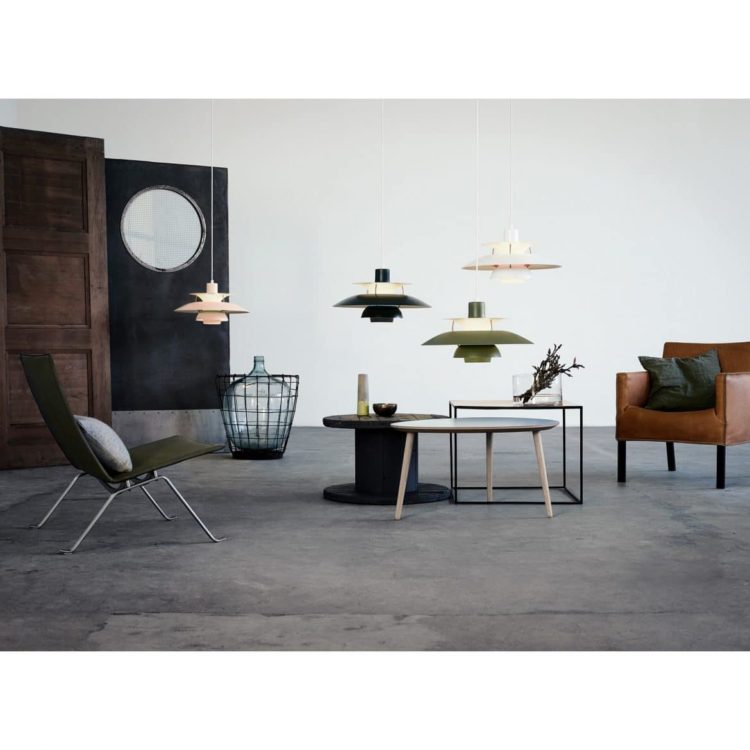 This is the most popular of all Poul Henningsen chandelier pendant lighting. The 5 in its name refers to its 50 cm diameter. Designed in 1958, it is intended to hang low above tables and gives a glare-free light. The PH 5 consists of three shades and a cone mounted on three legs.
The PH 50 is a modern high gloss version of the PH 5 chandelier, introduced on the 50th anniversary of the PH 5. The PH 50 is wet-painted in a high-luster surface. In the PH 50, the legs are painted in aluminum color. The PH 50 has a warm red antiglare disc to ensure a warm tone of light while all other inner-sides are white to make effective light.
How beautiful is this lamp?
Click on a star to rate it!
Average rating / 5. Vote count:
We are sorry that this lamp was ugly for you!
Help us find nicer lamps!
Thanks for your feedback!