Cozy up to the table and enjoy a meal with your loved ones under the light of our salvaged ladder chandelier! With the soft amber glow of the Edison bulbs and antique ladder overhead, happy memories of a bygone era are sure to come to mind.
Great for the dining room table, kitchen island, or pool table! Decorate ladder with greenery or vines for a custom farmhouse feel (please use caution).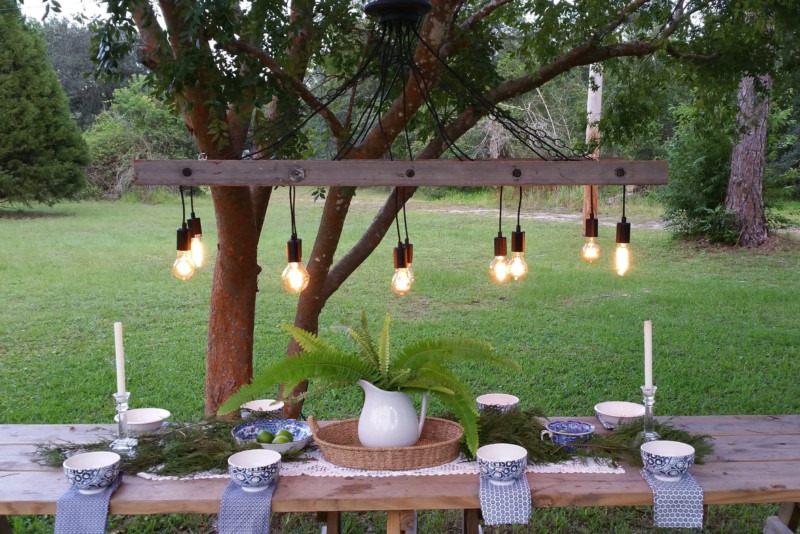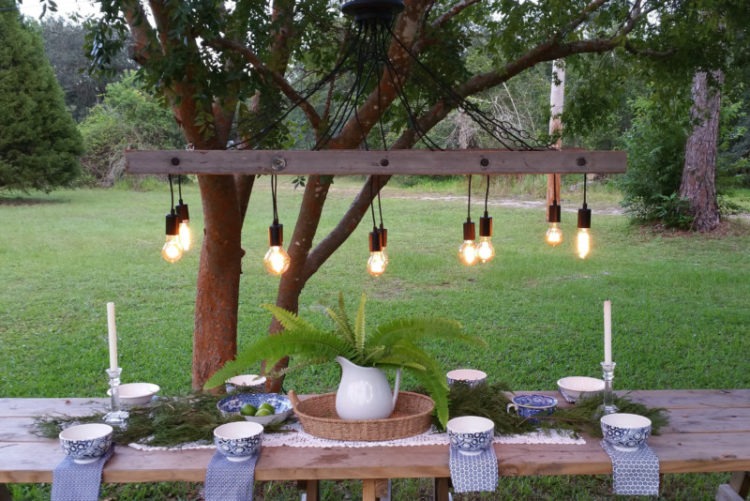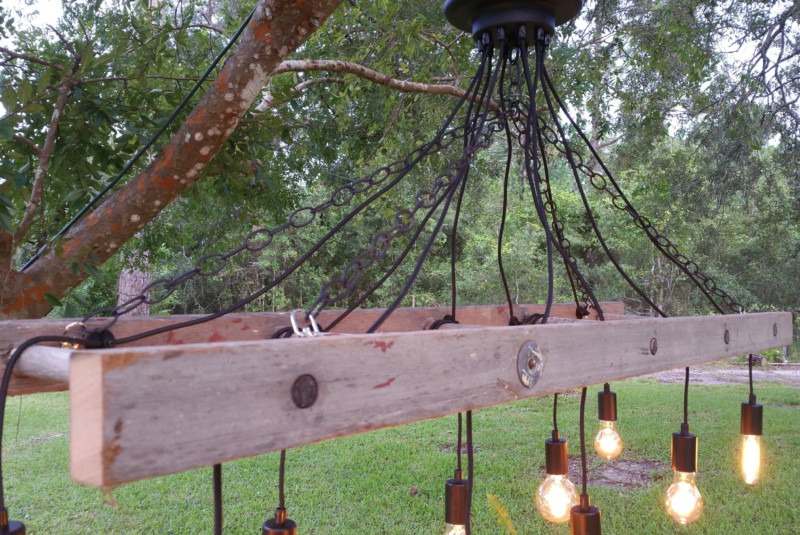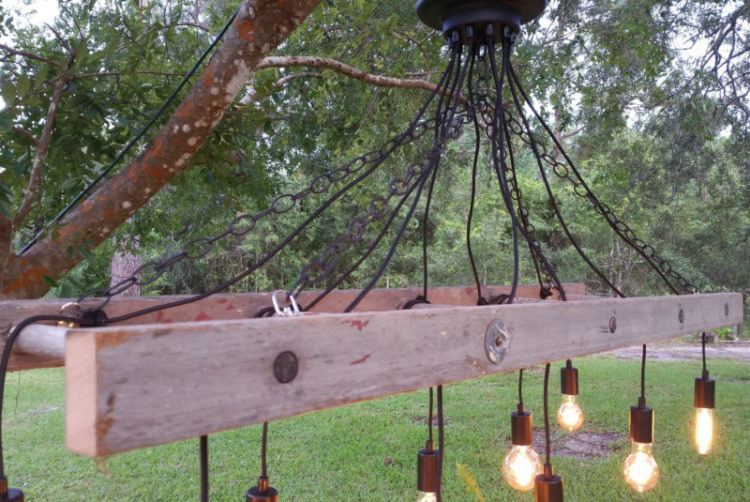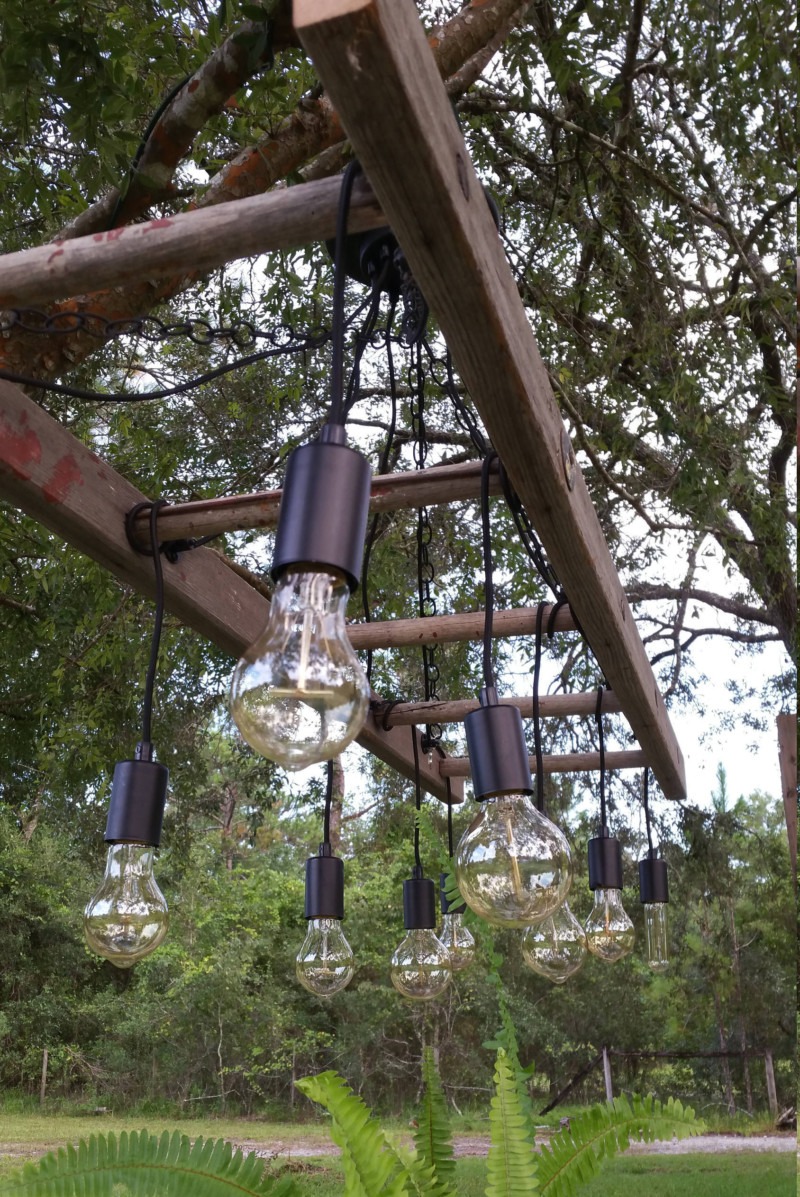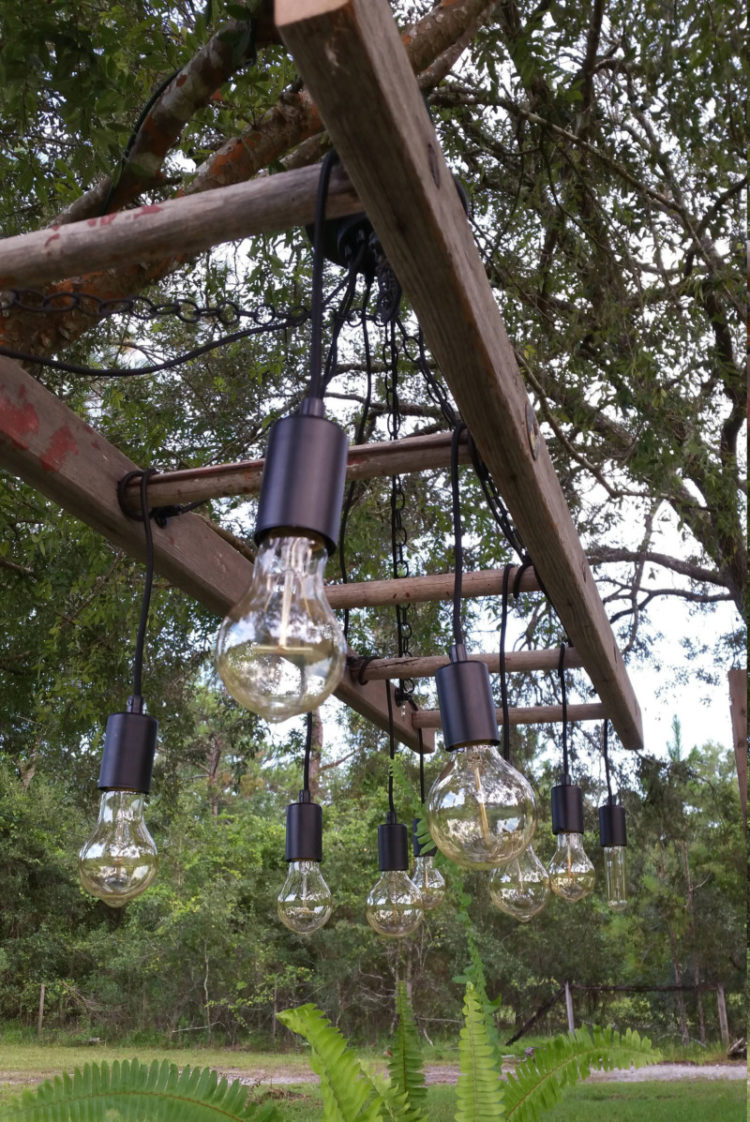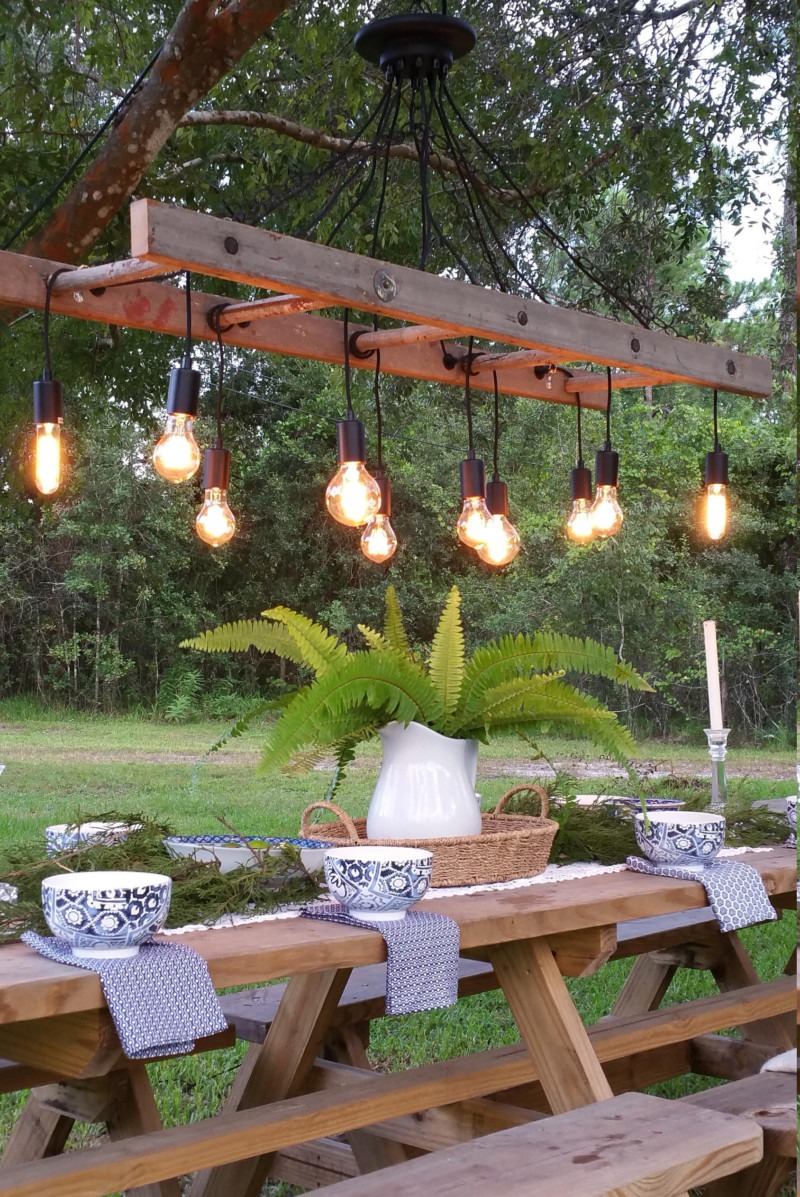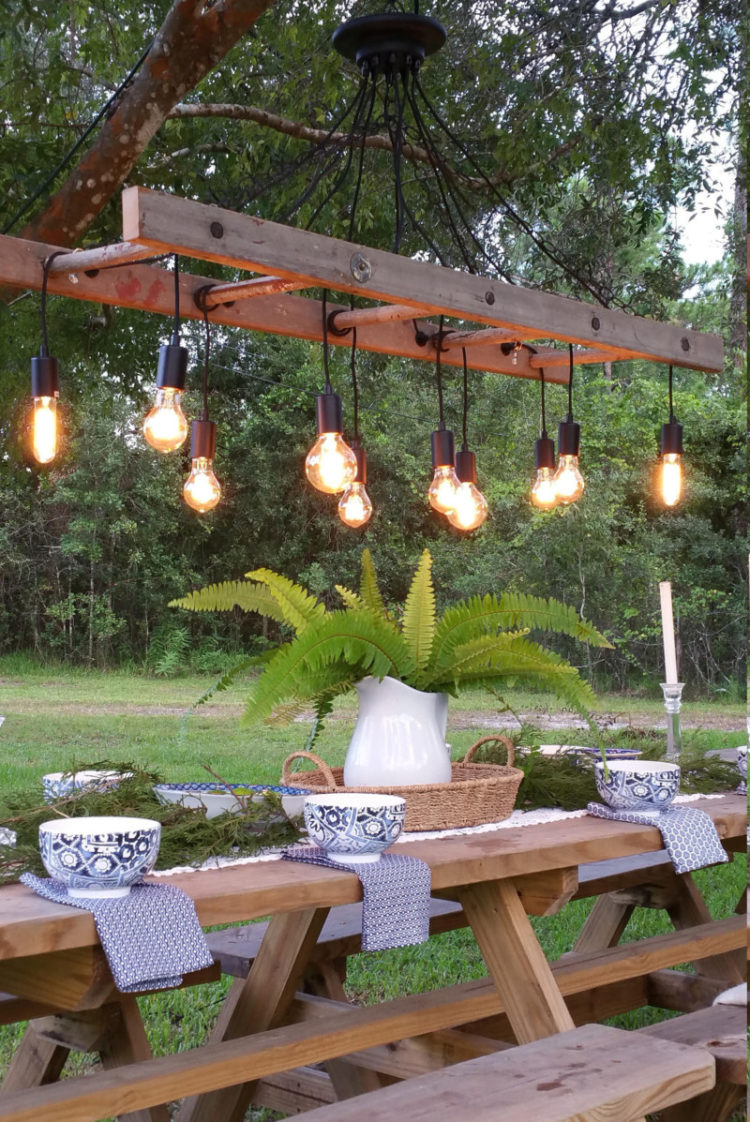 -Dimensions: Approximately 5ft length X 15 inches width X 2.5 inches height
-Old paint, nail holes or markings will be present, therefore adding to the overall character and beauty of the wood.
-Antique chain
-All new vintage-inspired electrical and wiring.
-Included are (10) 40W Edison bulbs (various shapes and sizes), ceiling canopy, and all mounting hardware.
-Burlap chain covers are optional.
-Hard-wire; professional installation recommended.