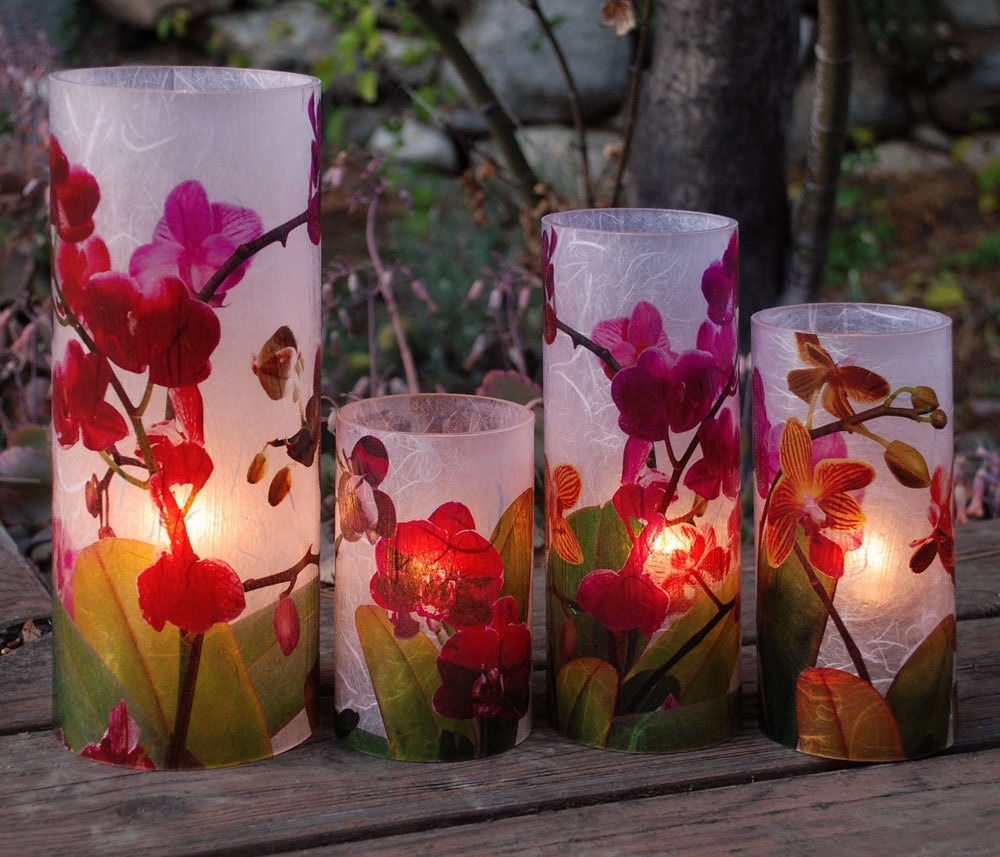 Have you ever noticed when you look at an Orchid, it looks as though it's looking back at you? They have a symmetry that is similar to human faces and this likely explains why people have such an affinity for them. With our e-Kandle Kuff(TM) Orchid motif, we don't think you'll have to worry about whether the images are watching you or not. They simply look elegant and pretty as they grace the light weight acrylic cylinders and rice paper on which they are mounted.
If you find yourself searching for a durable table centerpiece, give this size and design your consideration.
Sold by LeafMotif on Etsy
Price: 55.00 USD
We are sorry that this lamp was ugly for you!
Help us find nicer lamps!
Tell us what kind of lamp do you like?