Ceiling lamp with five LED spotlights mounted on a weathered old oak tree. This special old tree with beautiful weathered wood gives your home environment directly a special atmosphere. The branch is pretty outdated with many cracks and grooves, and beautifully smooth finish.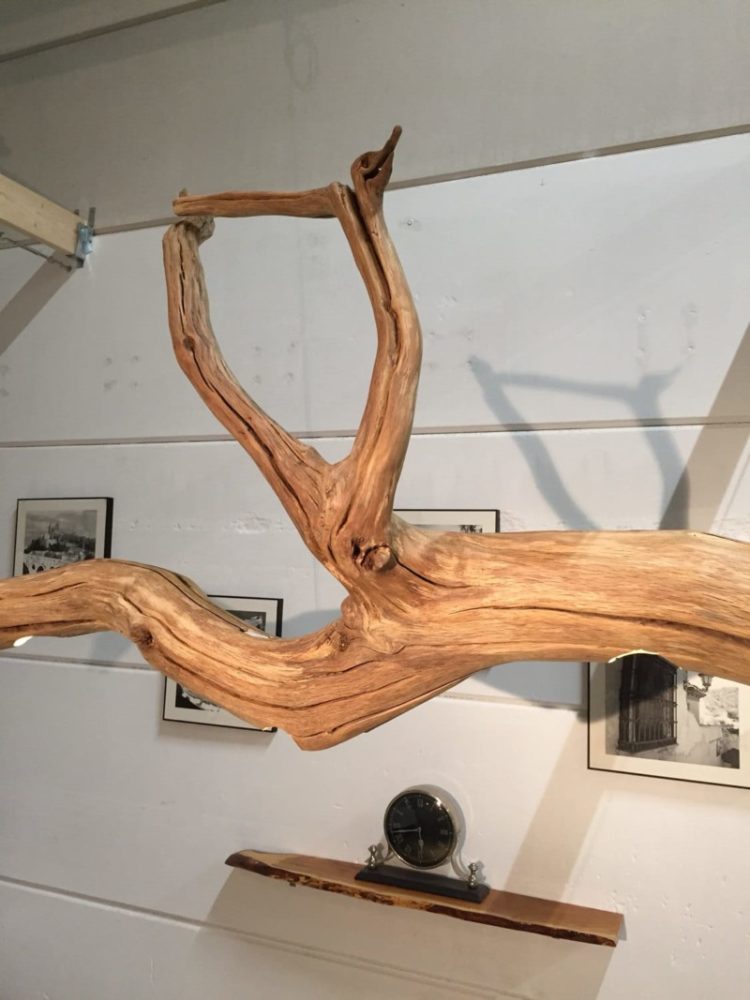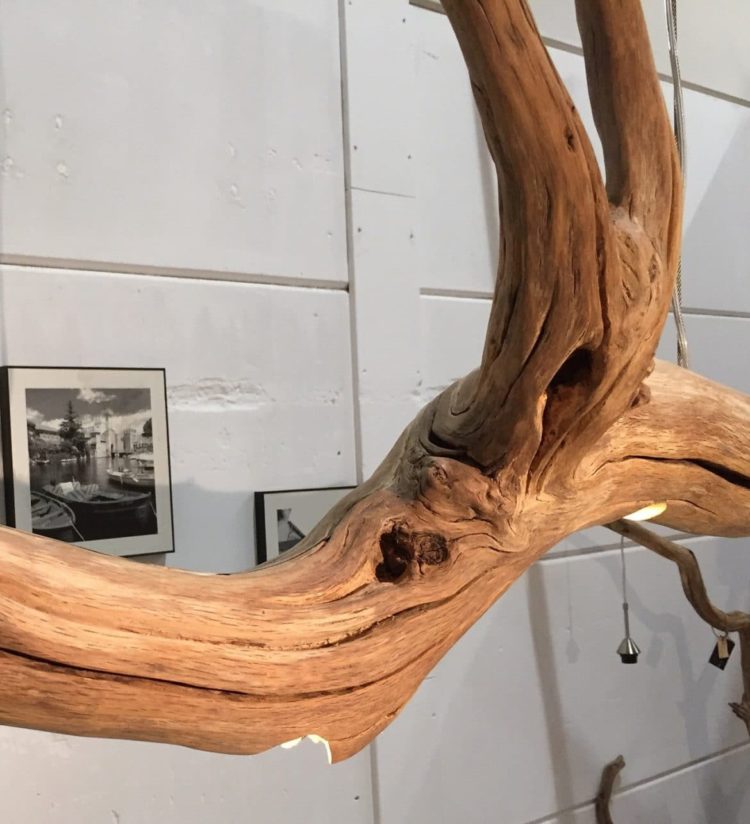 The oak tree is decorated with five dimmable and tilting 3 watts LED recessed spotlights. (3 watt LED is equivalent to 20-watt halogen). The branch is 194 centimeters long. (6.5 feet)
The branch was found at South Friesland along the IJsselmeer coast, cleaned, dried and treated against insects, and further processed into this particular ceiling light.