Modern simple desk appliance, functional and beautiful. Docking station, lamp and organizer all in one!
Never look for your stuff again, everything in it's right place! Handmade wooden organizer for everybody, has it's natural oak beauty and a device slot compatible with almost everything. Comfy-designed wire space for easy connecting and charging.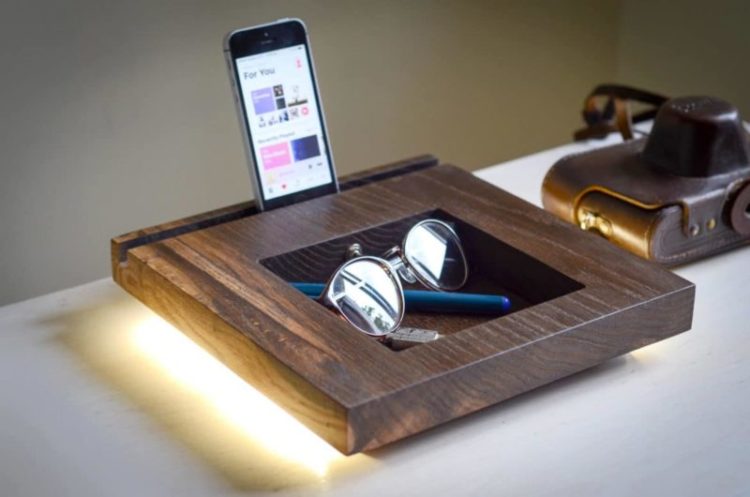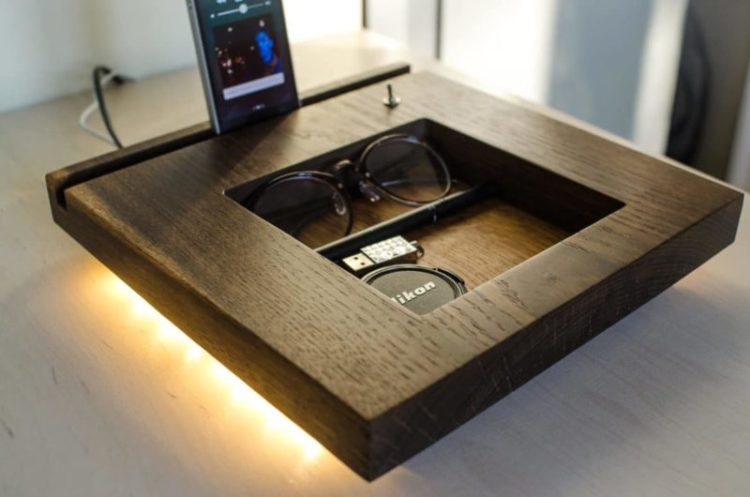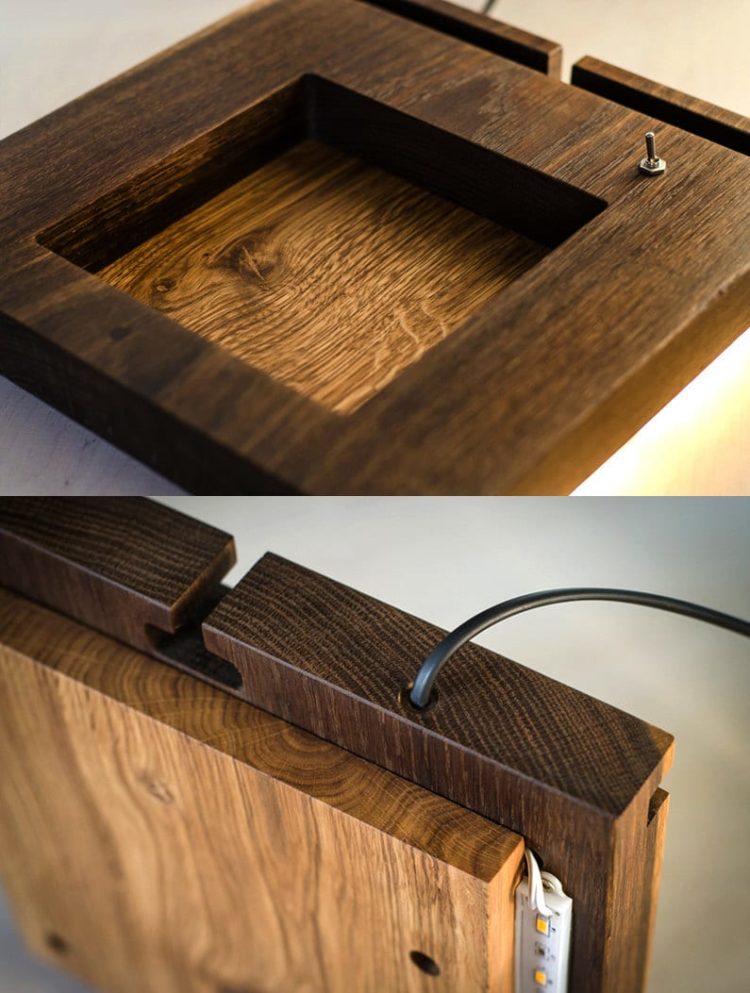 Made of solid BOG OAK plank using natural oil and beeswax. Accurate handwork furnish to reach just perfect surfaces. Beautiful oak texture right for all times and all styles. Please note, that each piece has it's own similar, but unique texture.25cm*25cm*5cm (10*10*2 inch)
device space thickness : 1,2cm (0,5 inch), length: 25cm (10 inch)
Black wire, lenght – 160cm (50inch) (EUROPEAN-type plug)
4 LED modules (total power is 4W and about 40W incandescent equivalent), tumbler switch.