This Nest Veneer wood light fixture is created by hand entwining the pieces of veneer and creating a breezy structure inspired by Scandinavian design which represents minimalist and clean aesthetics from nature. these fixtures will suit anyone who loves both modern or retro design.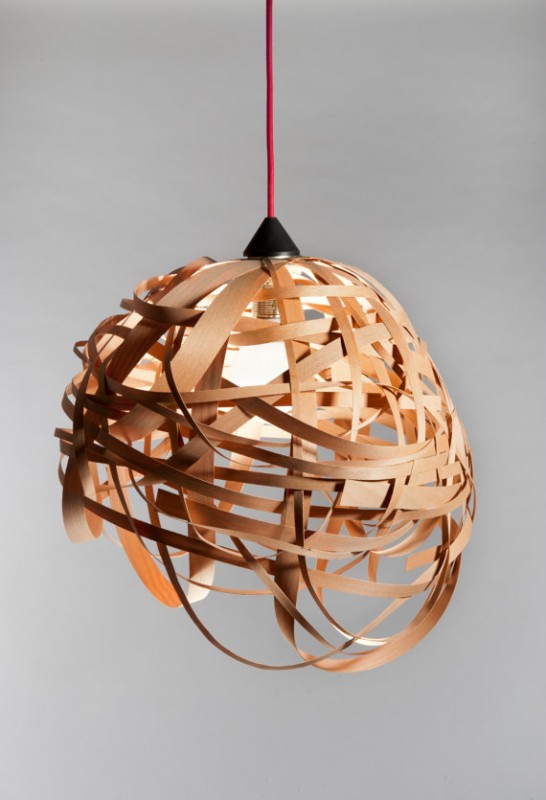 ✦ This unique light fixture was made from maple veneer – Veneer is a natural material which makes each lamp one of a kind product. None of the lamps are identical and each one of them looks a little different than the other. veneer has a beautiful and distinctive pattern with it's a natural grain of the wood.
✦ This fixture will lighten up any space – your Kitchen, Bedroom, Living Room or even your stylish Office.
✦ Handmade by Shimon where he assembles the fixture with his very own hands.
✦ The veneer was excess material from a plant and was going to be thrown out and instead of becoming nonfunctional and harming the environment I turned it into this gorgeous Fixture! Both Eco-friendly and Stylish.
Do not forget to read our full DIY guide on Custom Lamp Shades